How to Login myPaxforex
Help / FAQ
How to Login myPaxforex
1. Click on the "Login " in the top right corner of the site

2. Pass details from the e-mail "myPaxForex and MT4 login details".
Login is the e-mail that you use for registration with PaxForex
Password is shown in the e-mail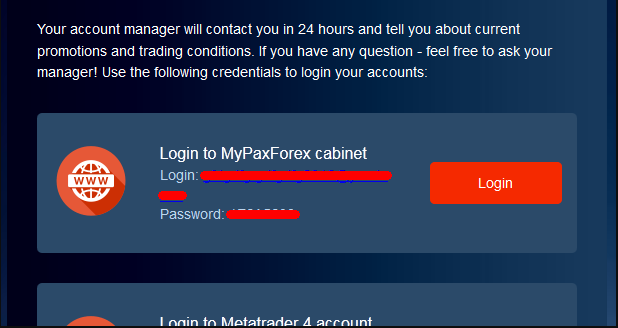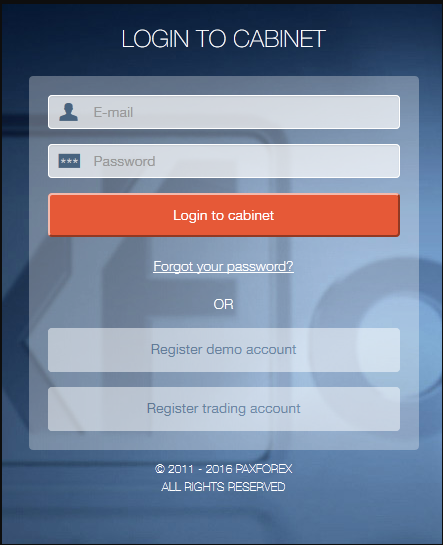 How to open new Forex account with PaxForex?
1. Click on the "Open trading account" in the site header:

2. Fill the personal data form: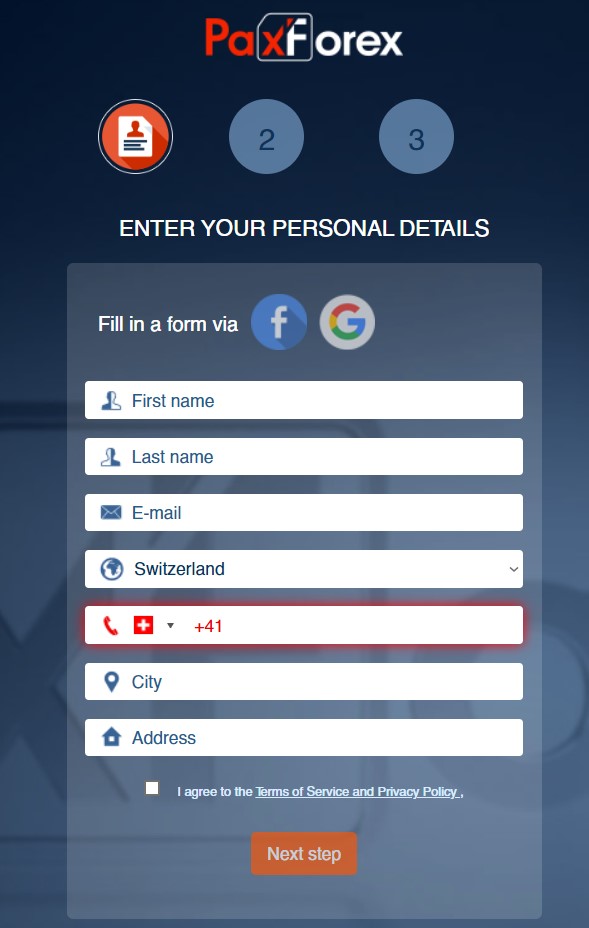 3. Enter the SMS activation code: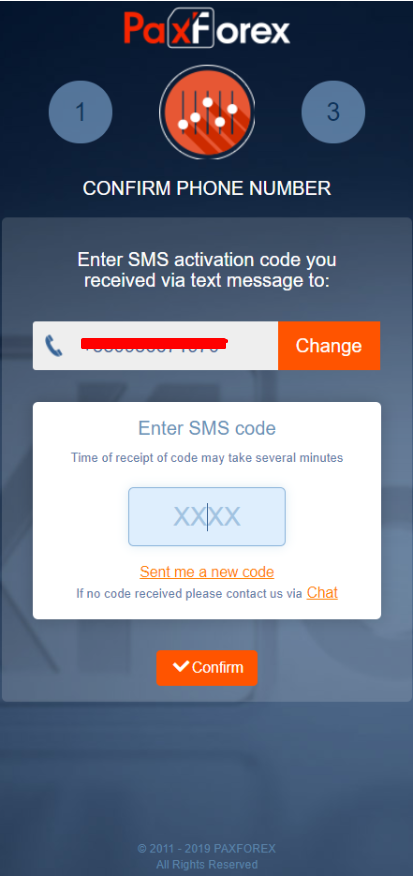 4. Click the confirmation link from email you've recieved: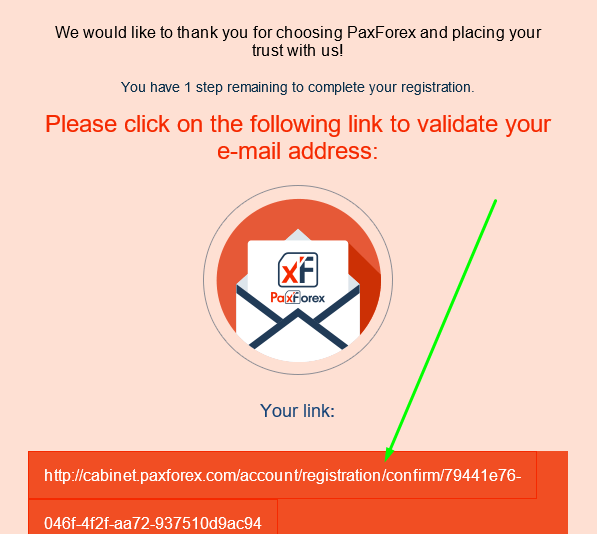 5. Choose the account type and the conditions which you prefer:

What is a Lot?
A Lot is a Forex trading volume; 1 (one) lot equals 100 000 based currency. When you make a trade in the MT4 trading terminal, you can put Lot size in "volume".
Where can I see the Lot Size(volume)?
In myPaxForex:
Login to myPaxForex
Go to menu Accounts. Column "Traded lots"
In Forex Trading Terminal:
You can place lot size in "Volume" when make a trade.
You can see them at "Trade" and "Account History" sheets in column "SIZE"
4 & 2 DECIMAL QUOTES
Example:
1.1450 – is 4 decimal quotes
93.85 – is 2 decimal quotes
5 & 3 DECIMAL QUOTES
The PaxForex offers modern 5 decimal quotes for majors currency pairs and 3 decimal quotes for majorJPY (Japanese yen) crosses.
Example:
1.14505 – is 5 decimal quotes
93.854 – is 3 decimal quotes
DO YOU ACCEPT CREDIT CARDS AS THE DEPOSIT METHOD FOR THE ACCOUNTS?
Yes, we accept credit cards.
CAN FUNDS BE TRANSFERRED FROM A DIFFERENT BANK ACCOUNT OTHER THAN MY OWN?
Funds can only be transferred from the bank account listed on the form, or a matching name from a different banking account.
HOW CAN I WITHDRAW FUNDS FROM MY ACCOUNT?
Simply log in to the secure site and choose your preferred withdrawl method. If you need any assistance, please contact our 24/5 Customer Support team by email, phone or live chat. One of our professional representatives will assist you in the first stages of withdrawing funds from your account
WHAT CURRENCIES CAN I DEPOSIT?
PAXFOREX only accepts deposits in USD, EUR, GBP and CHF
WHAT IS THE MINIMUM DEPOSIT AMOUNT?
The minimum initial deposit to open an account with PAXFOREX is 10 $ or the equivalent amount in your base currency.
ARE THERE ANY FEES?
PaxForex does not charge any fees for the external transfer of funds to your Forex account except for Credit/Debit Card deposits, and if used, a 2.5% charge is applied to cover a portion of the total charges made by the card processors involved in the transactions. For all other payment methods we do not apply fees and we will credit your Forex account with the received net amount. Please note that you may be charged for transferring funds using an external method unrelated to PaxForex.
HOW DO I DEPOSIT FUNDS? IS IT EASY?
Just log in to our secure site and you will see a variety of deposit methods for you to use. If you require help in deciding which method to use then you can contact our customer support team by email, phone or live chat. They are available 24/5!
ARE MY TRANSACTIONS SAFE?
Yes, PAXFOREX ensures safety, security and reliability at all times using advanced encryption technology to ensure privacy and security over the Internet. All communication is encrypted using SSL technology (Secure Socket Layer). Passwords are encoded; making sure that only you know your password. All personal information is completely confidential; we do not share your information with any third parties.
ARE MY FUNDS SECURE?
Your funds are held in segregated accounts, specially designated as "Clients Accounts", with a number of investment-grade European Banks which are closely monitored. PAXFOREX has similar capital adequacy requirements to Banks and we are also members of an Investor Compensation Program.