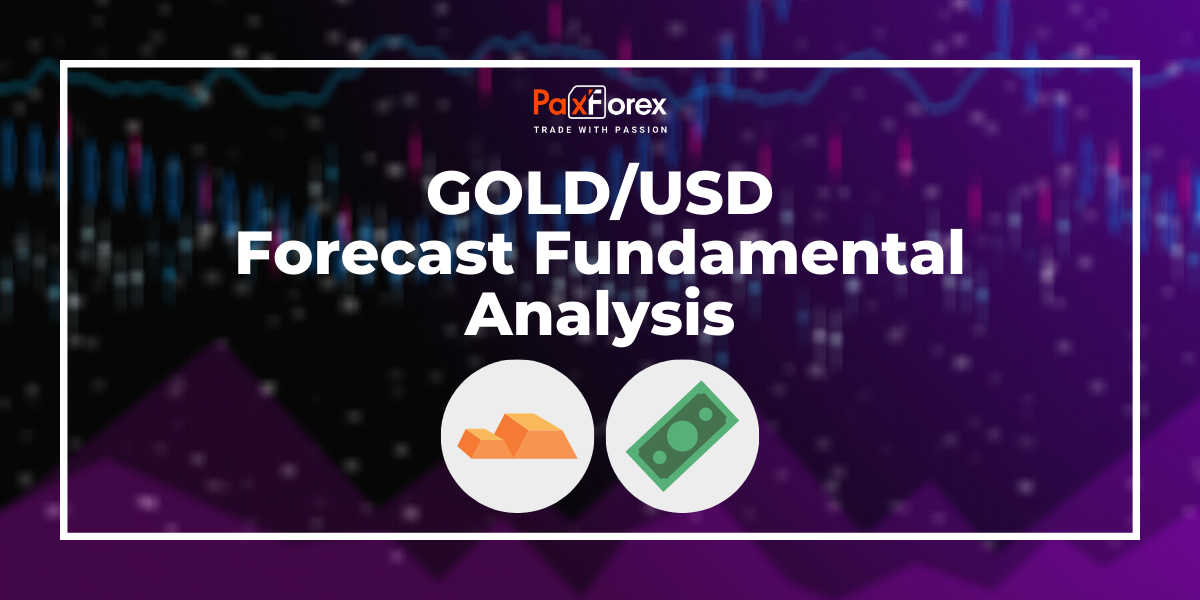 Source: PaxForex Premium Analytics Portal, Fundamental Insight
Global Covid-19 cases continue to rise, led by daily records in the US, on track to exceed 60,000 infections per day. Healthcare experts believe the country is headed towards more than 100,000 daily cases over the next few weeks. The global economic fallout keeps safe-haven demand elevated. Central banks continue to expand quantitative easing measures, keep interest rates at record lows, and governments issue more debt to stimulate the economy.
As the pandemic depresses ecoomic activity, the majority of the public disregards warnings from healthcare officials, ignores social distancing, and refuses to wear face coverings. It allows the virus to spread quickly, which harms global economic output. Hopes for a V-shaped recovery have been reduced, but politicians including US Vice President Pence vow to continue opening the economy. Gold is advancing, and traders will focus on July's economic data moving forward.
The XAU/USD forecast remains increasingly bullish over the remainder of 2020. Price action is expected to ride the Ichimoku Kinko Hyo Cloud higher. The Kijun-sen provides short-term support to pullbacks, and the Tenkan-sen maintains bullish pressures. Will gold continue its rally and challenge its next horizontal resistance area above 1,900? Subscribe to the PaxForex Daily Fundamental Analysis and earn over 5,000 pips per month.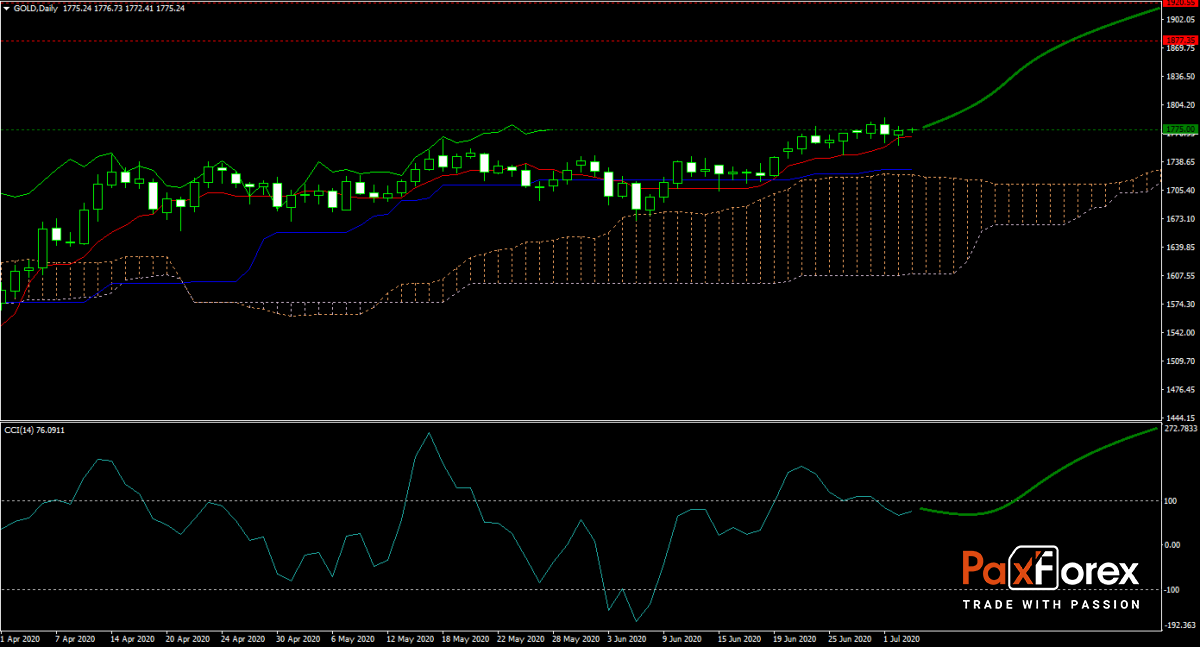 Should price action for Gold remain inside the or breakout above the 1,746.00 to 1,789.15 zone the following trade set-up is recommended:
Timeframe: D1
Recommendation: Long Position
Entry Level: Long Position @ 1,775.00

Take Profit Zone: 1,877.35 – 1,920.55

Stop Loss Level: 1,725.00
Should price action for Gold breakdown below 1,746.00 the following trade set-up is recommended:
Timeframe: D1
Recommendation: Short Position
Entry Level: Short Position @ 1,725.00

Take Profit Zone: 1,670.60 – 1,692.15

Stop Loss Level: 1,746.00
Open your PaxForex Trading Account now and add this currency pair to your forex portfolio.