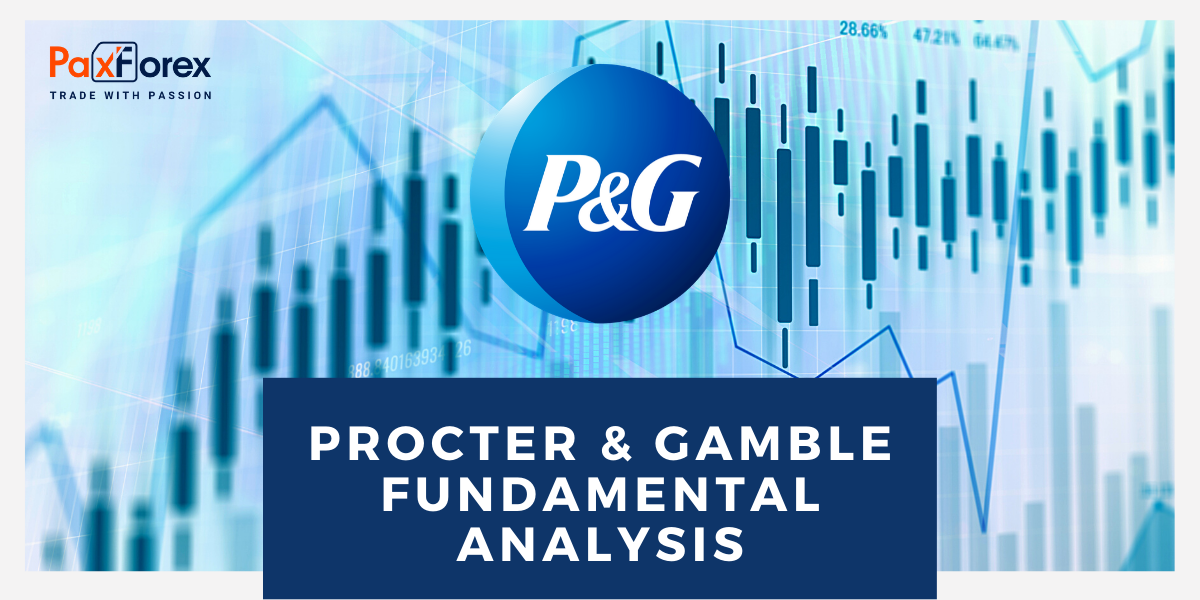 Source: PaxForex Premium Analytics Portal, Fundamental Insight
Procter & Gamble (PG), a component of the Dow Jones Index, is not the type of stock that investors expect to see as a market leader. Blue Chip is known for its stability and conservative growth. But stocks do not lag behind the S&P 500 over five years. Both the main index and Procter & Gamble shares have gained almost 52% of profit during this period. Should traders think about buying PG shares?
Is PG stock the leader or the wimp? At the moment, shares have reached break-even for the year. P&G has an advantage as the only blue chip in this industry group. Lower volatility makes it easier to hold than other shares in the group.
Industry shares that outperformed P&G, including USANA Health Science (USNA), Colgate Palmolive (CL), Kimberly Clark (KMB), Prestige Consumer Healthcare (PBH), International Flavors & Fragrance (IFF), Estee Lauder (EL) and Cyanotech (CYAN), have been more volatile over time.
COVID-19 quarantine has definitely benefited companies such as P&G in the consumer goods sector. On April 17, Procter & Gamble announced that U.S. sales jumped 10 percent in the third fiscal quarter as consumers stocked up on major products such as Charmin toilet paper and paper towels.
Procter & Gamble reported adjusted earnings of $1.17 per share at $17.21 billion, while the company surpassed earnings expectations of $1.13 per share, P&G did not meet earnings expectations. Analysts expected revenue of $17.46bn, but sales increased by 5% YoY.
On the other hand, the FMCG company reduced its profit forecast for the fiscal year ending in June due to a sharp deterioration in the foreign currency exchange rate. The company's market capitalization fell in 2020 and currently stands at around $282 billion.
Revenues and sales for the last few quarters - despite growing and ahead of analysts' expectations - still show a general slowdown in growth rates. Since the quarter ended in September, profits have increased by 7%, then by 5%, 5% and are expected to decline to -1% in the current quarter. The slowdown is bearish, but it is not surprising when the economy is struggling with a pandemic.
On the positive side, annual earnings for the fiscal year ending June are expected to increase by 10% from $4.52 per share to $4.97 per share. Analysts also expect revenue to increase by 5% in the next fiscal year.
According to the information posted on the company's website, the next earnings report should be prepared on July 30 or around that date.
While PG shares deserve to be added to your list, you should not buy them right now. Traders usually prefer stocks that have shown 20%-25% profit and sales growth in recent quarters. P&G is currently behind that number.
However, given that the company provides consumer goods of prime importance, P&G may continue to benefit from the pandemic. Traders should keep that in mind. In the meantime, add PG shares to your post-coronavirus list as a potentially more stable investment with some protection against the economic downturn.