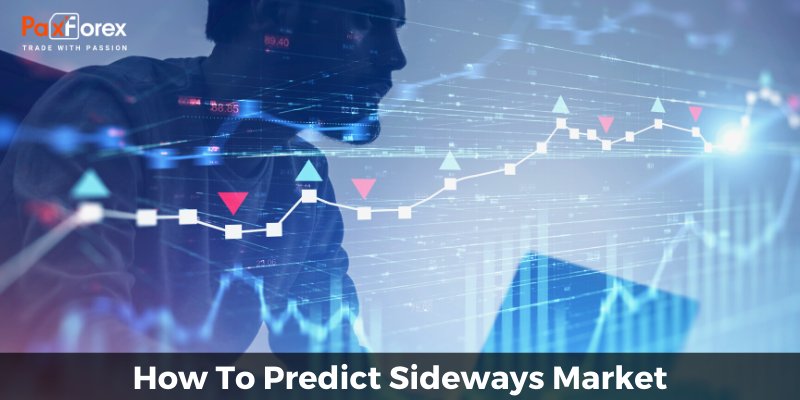 We talk a lot about trending markets and trading strategies for when there is a lot of action. However, in reality, Forex can be much less eventful and stay within certain limits for extended periods of time. Does it mean there are no profit opportunities? Of course there are! Today we are discussing trading strategies for sideways market.
Identifying a Sideways Market
For starters, how do we know when the market moves sideways? Any new trader will very correctly observe that the charts generally feature a sideways price movement. However, there is still a distinction: sideways market is the scenario when the price remains within one stable range. The opposite of this would be trending, when the asset's value is either continuously reaching new highs or new lows.
In order to successfully identify a sideways trading market, you will have to first find the levels of support and resistance. These two levels are virtual lines on the chart that seem to contain the price movement. When the chart reaches resistance it bounces down, and when it reaches support — up.
There are a lot of ways to effectively identify the support and resistance levels. The most straightforward approach is to look at the chart and pay close attention to the highest and the lowest points. If you observe that the lowest points align in the same area, that is most likely your support level, for example.
So, once you have established that the price remains within the range, you will need to look for the ways to benefit from it. Which brings us to the next question: how to trade sideways market?
What to Do on a Sideways Market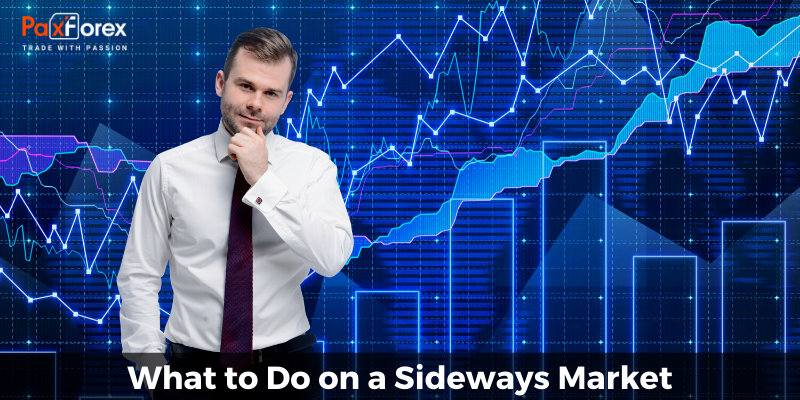 Of course, trending markets are slightly more exciting to trade on. But there is one huge advantage to when the market moves sideways: predictability. As long as you have outlined the support and resistance correctly, you will know exactly when the price will be lower, and when it will be higher.
Depending on the significance of the range, you could still be facing pretty visible gains. According to experts, day trading sideways markets can not only meet, but also exceed the expectations. However, it is still important to plan ahead and set up specific goals. The sideways movement will not last forever, so you should focus on benefiting from it while it lasts and at the same time prepare for what comes next.
If you are feeling anxious about the sudden trend ambushing you and bringing an end to your position, consider mastering the skill of foreseeing trends. There is a whole variety of signals that can forecast an upcoming trend, such as chart patterns, indicator readings, fundamental news and more. So, don't worry, the chance that any trend will just come out of nowhere is really small. Now, that we know what to do on a sideways market, let's briefly look into some of the strategies that can be implemented in this situation.
Trading Strategies for Sideways Market
While there is no one single trading strategy for sideways market, there are some that work slightly better than others. As we have already established, the sideways moving price is still going to fluctuate up and down, presenting plenty of opportunities for both sellers and buyers. Especially for those, who are looking to profit off a smaller scale, like scalpers or swing traders.
In fact, swing trading in a sideways market is probably the most optimal solution. A swing is the section of the chart, that represents a noticeable change in the price value. In sideways market trading, the most attention-worthy swings are the ones that stretch all the way from support to resistance. But even if the swings are smaller, there is still a lot that can be done.
After you have established the range of the price movement and highlighted the levels of support and resistance, you can safely open the buy positions at the lower point of the swing in an uptrend, and sell at the top of swings in the downtrends. Mix in several risk management techniques, automated stop losses and take profits, for example, and the entire trading process becomes nearly effortless.