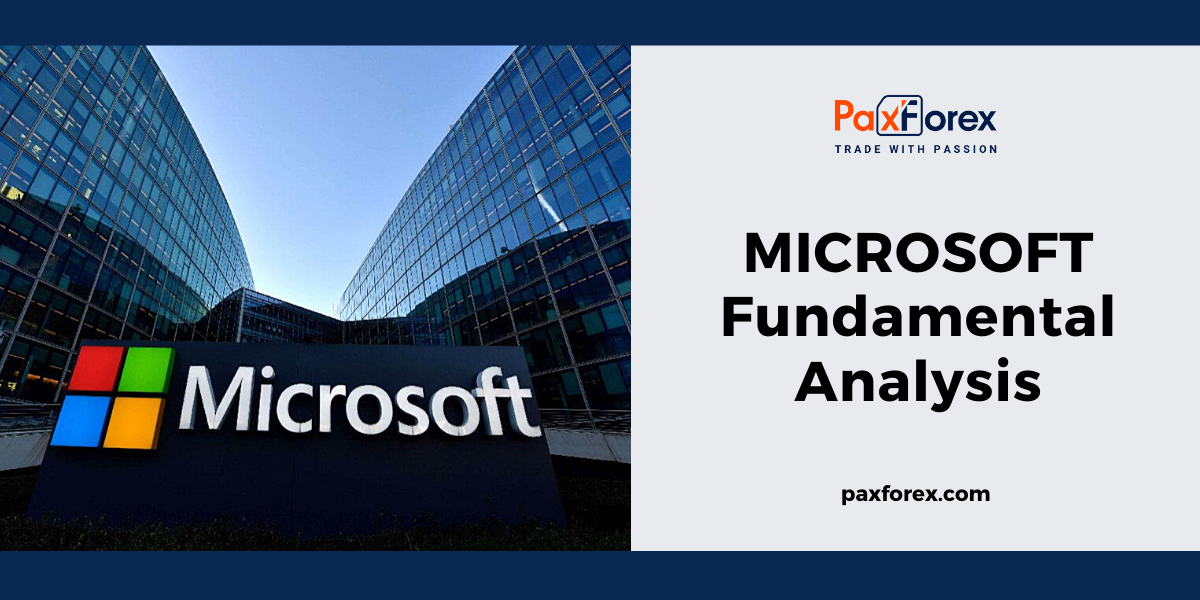 Source: PaxForex Premium Analytics Portal, Fundamental Insight
Microsoft recently launched Azure Communication Services, an extension of the Azure cloud platform that allows developers to add video, voice calls, chats, and text messages to websites, applications, and mobile platforms.
Instead of developing these features from scratch, developers can simply add a few lines of code from Microsoft's API (Application Programming Interface) and outsource this feature to Azure. This approach tends to be less prone to bugs, less time-consuming, and easier to scale than in-house developed communication tools.
Microsoft's strategy is probably similar to Twilio, which provides developers with similar tools for communicating in the cloud.
Under Satyan Nadelle, the technology giant decided to give preference to smartphones and the cloud to curb its dependence on Windows and other desktop software.
This strategy has firmly anchored Windows in cloud services, turned Office into a set of cloud services, and expanded Azure to the world's second-largest cloud infrastructure platform after Amazon Web Services (AWS).
This evolution has increased Microsoft revenue from the commercial cloud by 36 percent to more than $50 billion, or more than a third of the top line, in fiscal 2020. The strongest growth engine in this segment is Azure, but cloud platform revenue growth has gradually slowed over the past year.
This slowdown is probably forcing Microsoft to look for new ways to expand Azure. That's why it is expanding Azure's data center regions and is launching new edge computing, AI, and hybrid cloud services for the platform.
Adding a Twilio-like service to Azure complements this strategy. Also, the company will reduce its gap with Amazon, which links similar cloud-based communications services such as Amazon Lex, Chime, and SNS to Twilio.
Moreover, one shouldn't forget about the Xbox presentation held at Tokyo Game Show. The company said it plans to launch its xCloud video game streaming service in Japan by June next year.
In the video presentation shown at the event, Xbox CEO Phil Spencer emphasized the importance of Japan's influence on the gaming industry, calling the country "a creative superpower in the industry. He added that Japan has "a strong influence on games around the world.
Xbox is already moving away from a consoles-based business, expanding to attract more PC and mobile gamers to the company. XCloud is the key to this ambition, and to date, it has been launched in 22 countries, but earlier this month the global deployment of Xbox did not include Japan.
Recent events show why Japan is now a priority. Although the Xbox Game Pass subscription made its debut in the country only in April, local gamers flocked to it. "Active Xbox Live users in Japan grew 82 percent every month during the summer, and well-known Japanese franchises such as Yakuza and Dragon Quest appeared on the Xbox Game Pass," said the Xbox team in a presentation.
Microsoft's debut in South Korea earlier this month may give an idea of what to expect from its promotion to Japan. The company has partnered with SK Telecom, the largest wireless service provider in the country, to benefit from the deployment of 5G, the next-generation wireless technology.
Microsoft also engaged Samsung Electronics to offer a package deal, which included a Samsung Galaxy Note20 (the company's flagship mobile device), a three-month subscription to the Xbox Game Pass, and a PowerA mobile controller along with a 5G plan.
The gaming device was a big winner during the pandemic. Revenue from Xbox content and services increased to $1.2 billion, 65 percent more than in the last quarter of last year.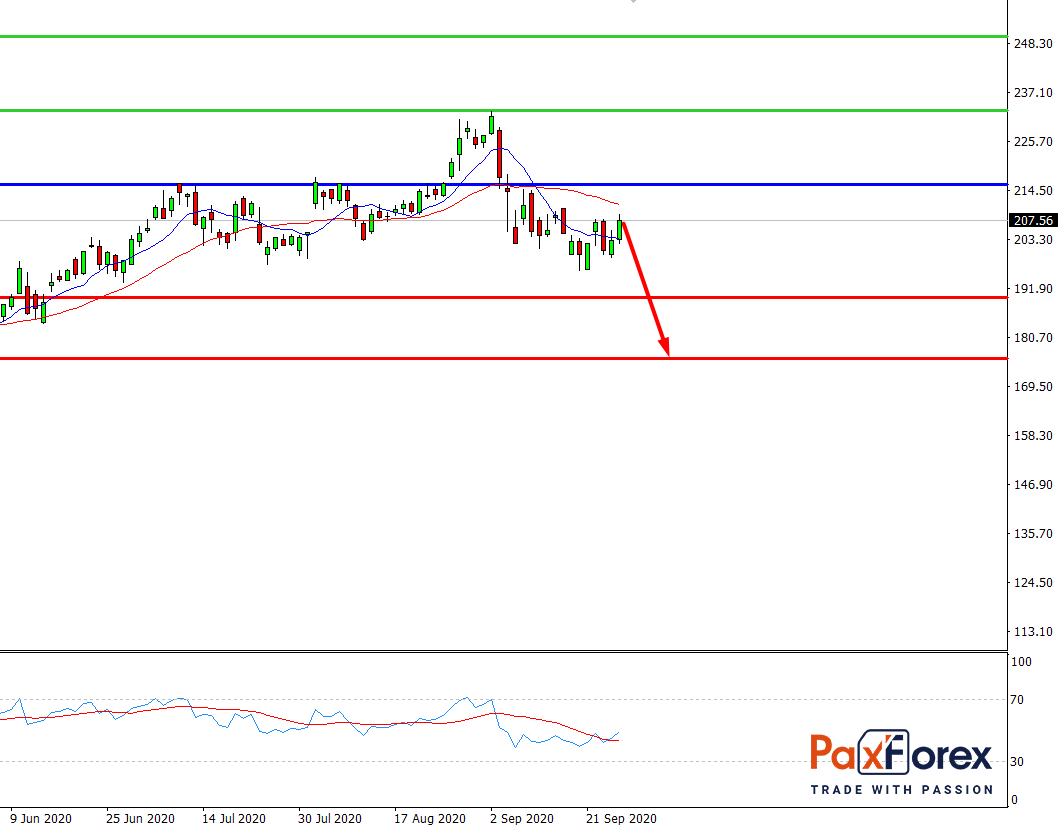 While the price is below 0.6665, follow the recommendations below:
Time frame: D1
Recommendation: short position
Entry point: 0.6551
Take Profit 1: 0.6485
Take Profit 2: 0.6375
Alternative scenario:
If the level 0.6665 is broken-out, follow the recommendations below.
Time frame: D1
Recommendation: long position
Entry point: 0.6665
Take Profit 1: 0.6795
Take Profit 2: 0.6900