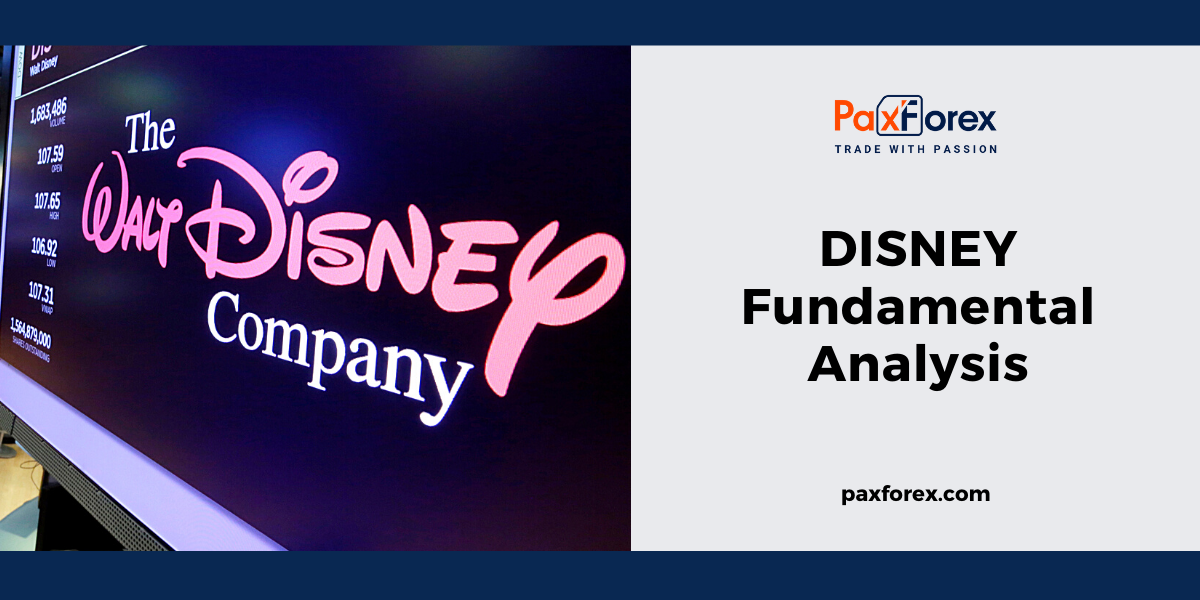 Source: PaxForex Premium Analytics Portal, Fundamental Insight
There are many moving elements when it comes to sizing Walt Disney as a potential investment. The media giant is not perfect, but many things work in its favor.
Looking for reasons to buy Disney shares? Perfect. Make yourself comfortable. Here are a handful of reasons to buy shares and never sell.
Disney+
We may never see another season for newcomers to premium streaming, like what Disney+ did. It started in November last year, and nine months later exceeded 60 million paid subscribers. Mandalorian's swift hit and Hamilton's magnetic appeal conquered all the headlines, but it was the serious content base and fans of the brand that allowed turning Disney+ into a real star.
Parks supremacy
Last year, Disney theme parks attracted about 156 million visitors, more than twice as many as the second-largest player in the world. A trip to Disney is not cheap, but this is what makes this metric even more impressive. It's not often that the industry leader in terms of volume is the most expensive.
This year was obviously difficult for the industry, as Disney had to temporarily close its parks for a few months, just to limit the number of guests in the new normal mode. This will pass, and when it happens, Disney will return as the king of the theme park with a profit worthy of the crown.
Media networks are a sustainable force
Disney media networks do not get much love. People can cut the cord of expensive cable and satellite TV plans, but Disney Channel, ESPN, and other Disney cable properties still attract a large audience and generate cash flows.
The success of Disney+, as well as Disney's Hulu, shows that the media giant can play both ends of a cord-cutting debate. Disney will continue to look for ways to entertain its viewers, and even today's dying advertising market will recover after the economy shows signs of life.
Mandalorian Second Season.
Last year, Disney+ made serious money by releasing Mandalorian. The long-awaited second season will start in late October. With so much footage stopped during the COVID-19 crisis, it's amazing that Disney+ was able to prepare for a second season less than a year before its original premiere. Soon we will see what impact the new season will have on Disney+ subscriptions.
Disney knows how to buy up
Disney paid more than 7 billion dollars for the Pixar. It invested about 4 billion dollars for each of the companies - Marvel and Lucasfilm. You will not find too many people claiming that Disney overpaid in any of these deals because they are responsible for many of Disney's hit movies, shows, and even themed attractions over the past decade. Time will tell if its much more expensive deal for Twenty-First Century Fox will be another big one for Disney, but the company has quite a long track record. When it comes to mergers and acquisitions, Disney knows how to buy.
Cruises are expected to resume soon.
Since the suspension of passenger flights more than six months ago, cruise liners have been broken by stormy waves. Disney is a major player here at the top of the market, with four ships - and three more that will appear on the Internet in the coming years.
The good news is that the Centers for Disease Control and Prevention have not yet extended their order, which forced Disney to suspend the resumption of sailing flights until the end of this year.
Disney will recover more quickly than anyone thinks.
The company's shares are trading almost 20% below the historic high set just before Thanksgiving last year, but it will not take long to overtake the former high points. Analysts can see that Disney is showing record revenue for the fiscal year, which begins later this week. It will take another two fiscal years to pick up last year's adjusted revenue - but that is with great pessimism in Wall Street's projections.
Disney will become stronger and smarter as a more full-fledged media asset after the pandemic. The company has improved technologies in its parks - from more effective security checks at entrances to increased revenues through a mobile ordering platform - to get out of this situation stronger. It has learned more about digital delivery at the premium and subscription fronts.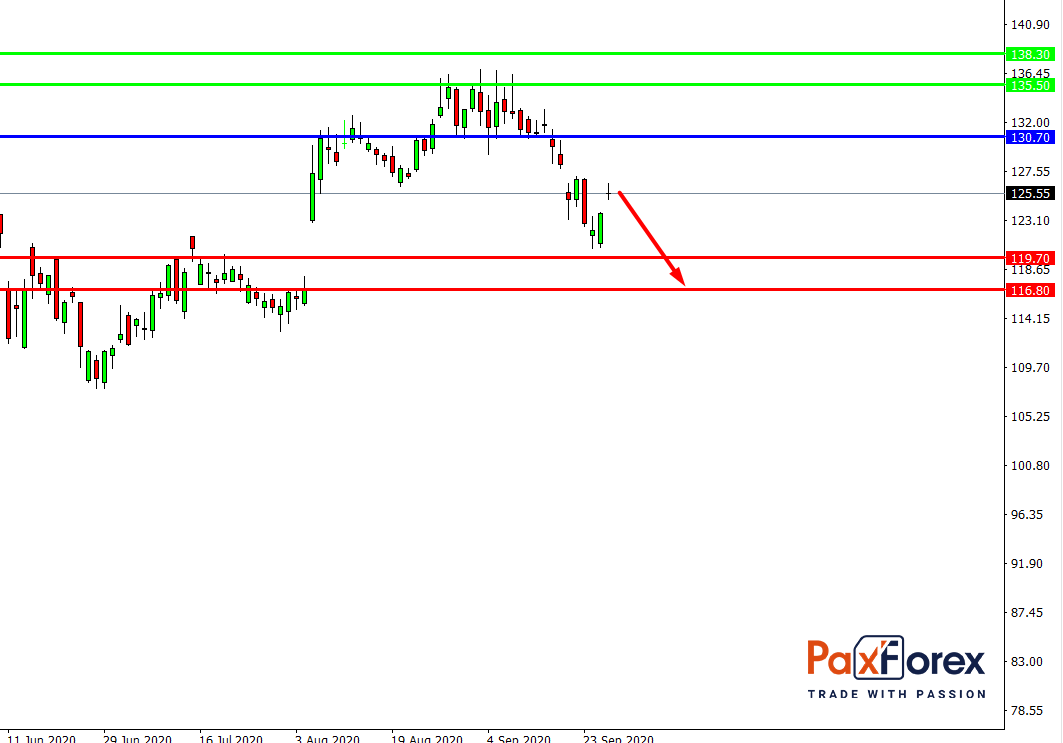 Provided that the company is traded below 130.70, follow the recommendations below:
Time frame: 30 min
Recommendation: short position
Entry point: 125.99
Take Profit 1: 119.70
Take Profit 2: 116.80
Alternative scenario:
In case of breakout of the level 130.70, follow the recommendations below:
Time frame: 30 min
Recommendation: long position
Entry point: 130.70
Take Profit 1: 135.50
Take Profit 2: 138.30