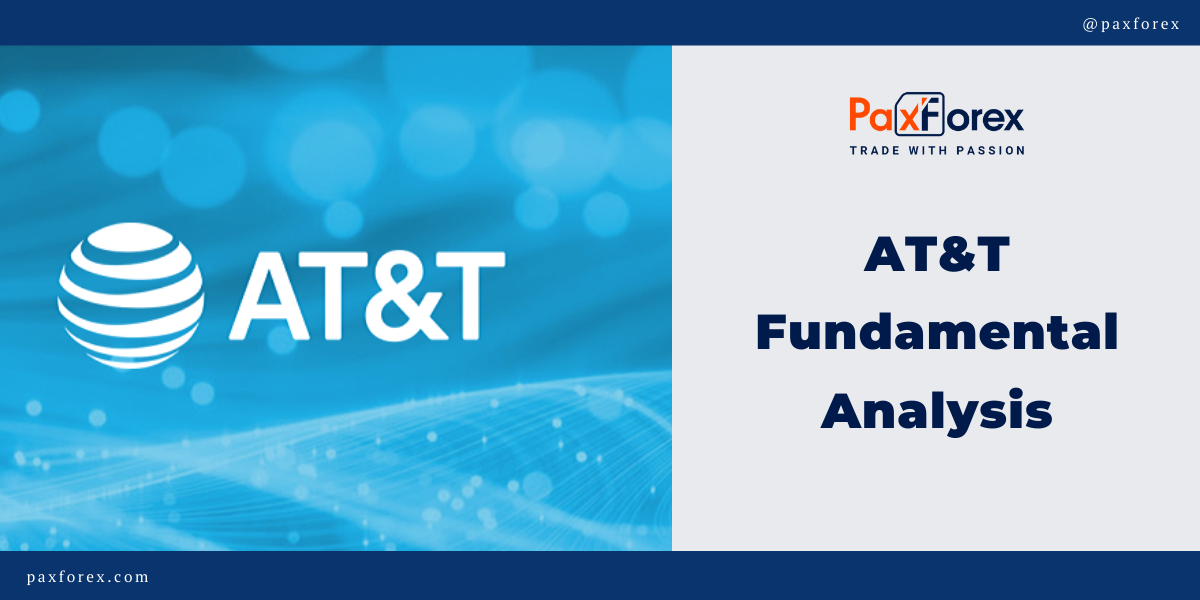 AT&T (NYSE: T) continues to be one of the three telecommunications leaders in the U.S. for the near future with the deployment of its 5G and fiber optic infrastructure. The telecom and entertainment giant also seeks to compensate for the decline of its cable TV business with its HBO Max video streaming platform.
And because of its heavy debt burden, AT&T needs strong free cash flow to finance its transformation, debt reduction, and dividend payments. But first-quarter results indicate that the COVID-19 pandemic is a serious problem. So, where AT&T is going if this precious free cash flow does not meet previous management expectations?
AT&T's 1Q revenues fell 4.6% year on year to $42.8 billion, while non-GAAP operating revenues (adjusted) fell 5.7% to $9.1 billion.
In addition to the decline in traditional cable television (DIRECTV) business, these results were affected by the COVID-19 pandemic and its aftermath.
Management estimates that the decline in roaming and lower tardiness fees reduced revenues for the first quarter by approximately $50 million. However, this gap materialized mainly in the second half of March, which implies more significant consequences in the second quarter, as the decrease in roaming and tardiness fees is likely to continue after April.
Besides, revenues from the sale of devices (phones), which fell by almost 25% year on year in March, should also decline in the second quarter as many AT&T stores remain closed.
And not surprisingly, 1st quarter revenue from the WarnerMedia segment fell $1 billion to $7.4 billion after theaters closed, forcing the company to postpone production of some movies.
Looking ahead, management did not release guidance on capital expenditures, but during the earnings call, CEO Randall Stevenson insisted on maintaining investments in growth areas such as 5G, fiber, and HBO Max.
Two days later, the company announced that Stevenson would retire on July 1, with John Stankey, the current chief operating officer, taking over. But experts do not believe that investment priorities will change: HBO Max remains the key to offsetting the decline in the company's cable television business. Even though everyone is now advised to stay home, AT&T lost 897,000 cable TV subscribers and 138,000 video-streaming subscribers during the first quarter compared to last year. By contrast, the number of Netflix paid subscribers worldwide surged to 182.9 million over the same period, a 22.8 percent increase over last year.
Also, AT&T must maintain its investment in high-speed networks such as 5G and fiber to compete with the other two American telecom giants (Verizon and T-Mobile). And these assets will also enable cross-selling, as HBO Max video streaming can be consumed on 5G devices. Thus, AT&T still has to provide nationwide 5G coverage by this summer - right after the launch of HBO Max on May 27.
Given that investment in growth remains a priority, despite the expected decline in the company's revenues, management has indicated that dividend payments will increase to the "60s", which suggests that annual free cash flow will be in the range of about $23 billion to $25 billion, which is below the free cash flow forecast of $28 billion before the crisis.
Depending on the situation with the coronavirus, the free cash flow of AT&T for the full year may vary within a wider margin, which may reduce the company's goal to reduce its debt burden.
As an example, the management's three-year plan announced last year, which forecasts a decrease in the net debt/EBITDA ratio to a range of 2.0-2.25 by 2022. However, the ratio increased to 2.63 at the end of the first quarter, compared to 2.55 three months before net debt increased to $154.3 billion, compared to $151.0 billion at the end of 2019.
Given the significant debt burden and reduced free cash flow, AT&T has become a more risky investment. But the company will soon launch HBO Max and deploy its 5G network throughout the United States.
And given the reasonable payments in the face of reduced free cash flow associated with the coronavirus, AT&T may still increase its dividends in December for the 37th consecutive year. But shareholders should expect a minimum dividend increase, at best. And that will still depend on the Coronavirus pandemic and the success of growth initiatives such as HBO Max and 5G.