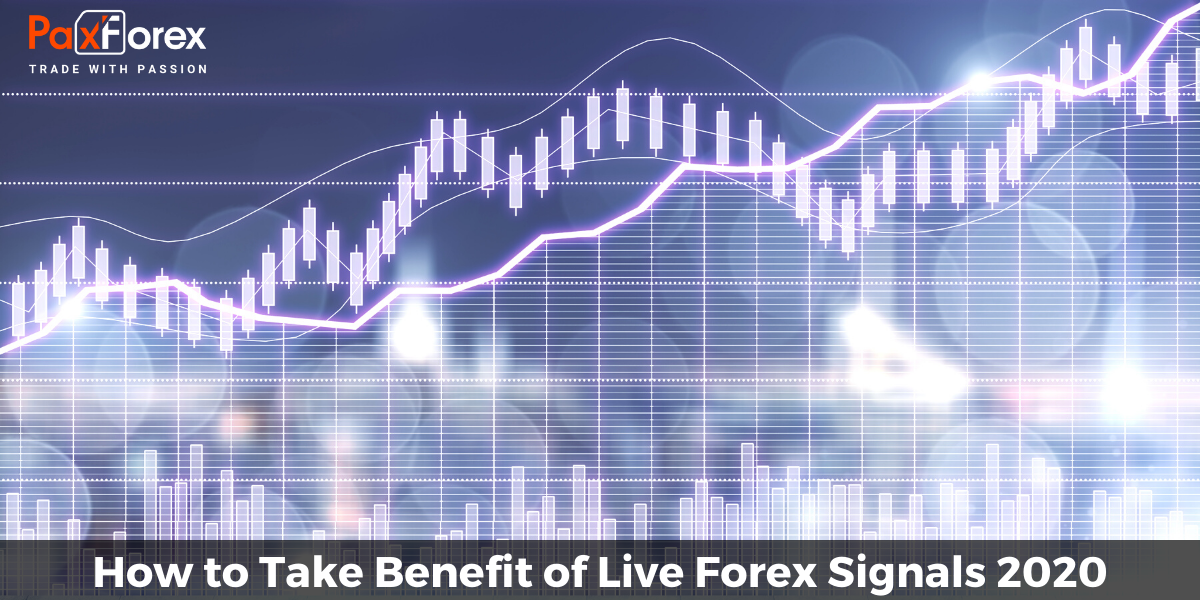 Many novice traders dream about successful trading on currency exchanges, mistakenly believing that this can be achieved without any knowledge, but only based on their intuition. In fact, to get as much profit as possible, a trader will need to master a lot of different techniques and principles of applying special strategies and tactics in certain situations.
You also need to understand how all financial instruments work in order to start using them to achieve your goals. It should be noted that successful trading on the Forex market should be studied gradually, analyzing each strategy and position. Theoretical knowledge must be implemented in practice, regardless of the risks, because only in this way you can become an experienced and successful trader.
Here, to help newcomers, there are many tools to assist them to navigate more quickly in trading on the exchange. For example, there are live signals that can be used to achieve the efficiency of trading.
What Are Live Forex Trading Signals?
In the Forex market, the use of live signals is an integral part of trading. They represent nothing but hints or recommendations for the actions created by experienced traders to carry out trades. Trading signals are formed on the basis of an in-depth analysis of many factors and strategic developments. These messages are especially relevant for beginners, as they give them an opportunity to use the forecasts of specialists.
Forex offers two types of trading, which are long-term and short-term. In case of participation in the first one, signals are used mostly by beginner traders, as there may be various specific things to take into account.
All trading signals can be divided into two categories:
Signals for manual market entry
They can be sent by e-mail, Skype, SMS, or other similar means by the provider for manual market entry. The main disadvantage of this type of signal is that a long time may pass between their arrival and the opening of an order, and the price will have time to move far away from the "signal" entry point. It is especially inconvenient when trading with the market, not with pending orders. On the other hand, "manual" signals are good because you can skip them when you do not agree with the provider's forecast.
Signals for automatically opening positions
Automated signals are the most popular and convenient. Subscriber once adjusts some parameters, such as the volume of orders, and then everything happens in a fully automatic mode: signals provider opens an order and the same order is opened in subscriber's account. The disadvantage of this type of signals is the need to have a high-quality (without connection interruptions) Internet and a constant, without power outages. Otherwise, the signals will be skipped, which will undoubtedly affect the trading results. This disadvantage is eliminated by using a VPS-server.
AS for the fees, signals can be either paid or free.
Paid trading signals are considered to be more accurate, but errors are also found.
But most often novices prefer trading with signals that are free of charge since it`s available and doesn`t require too much attention.
The collection of analytical information is carried out with the help of tools, which display the whole process of trading at the exchange for a specified period of time. Traders can receive some kind of guides to action by means of SMS-notifications, to an e-mail address or on the site itself with the help of the application. And for reliability, you can use all three options of notification. Today, free trading signals, which have been published every day for several years, are quite popular among traders.
Why Use Live Forex Signals?
The biggest difficulty arising in the trading is to correctly predict the development of the situation on the market, to determine the future quotation of the asset. The time has already passed when a trader analyzed only the appearance of price charts and applied ancient methods of studying curve forms - channels, flags, and triangles. The next method was to observe the pivot points. Today, trading with signals is extremely easy, since they are constantly broadcasted online on many sites. Now trading signals are generated by over 2 dozen of technical indicators.
The main task that the trading signals should perform is to give a signal to the trader about the preferred actions in the near future using statistical data taken from the past. They tell him the moment when it is necessary to sell or buy, and sometimes just wait for a favorable moment. Trading signals provided by technical indicators, using only mathematical methods of statistical analysis, describe the current situation, and try to suggest a possible future. We draw your attention to this "POSSIBLE" because the market is unpredictable and its expanses are also subject to the laws of combinatorial analysis.