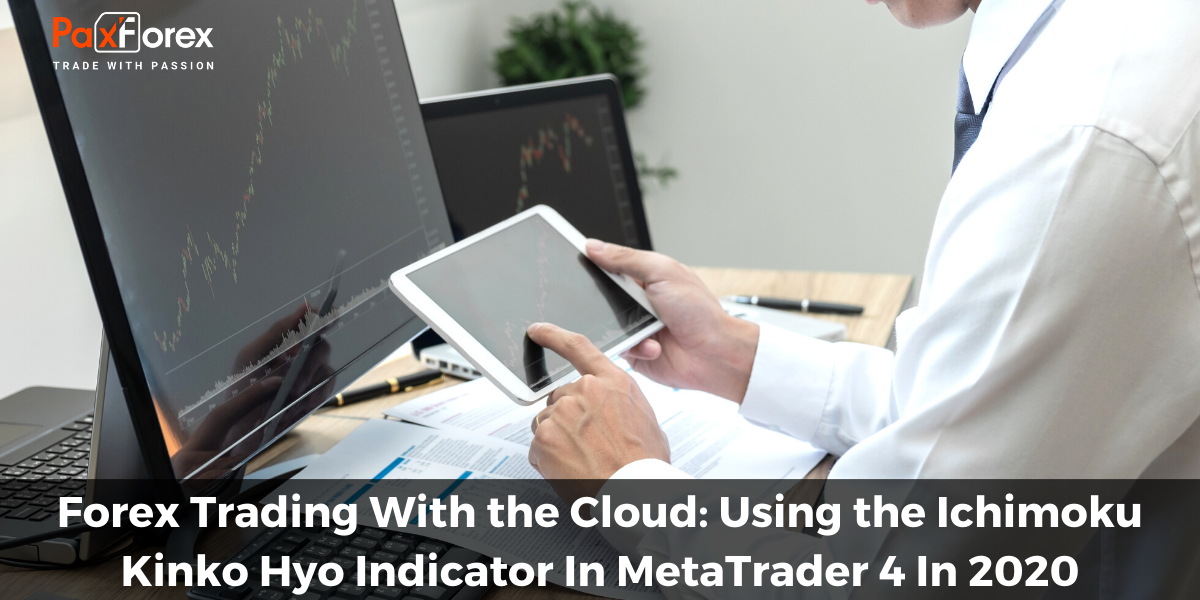 The Ichimoku cloud indicator is a great example of how different Eastern trading can be. It's no secret that traders worldwide have different styles and goals. But this doesn't mean that we can't effectively learn from each other to improve our own Forex experience. Today we are discussing the advantages and technicalities of using the Ichimoku indicator.
Understanding the Ichimoku Indicator
Every trader has a set of their favorite technical indicators. This selection is strongly based on the overall style and strategy, as well as on personal preferences. While some are comfortable enough with a Simple Moving Average, others choose to dig deeper and run multiple indicators at once.
Japanese indicator Ichimoku is often referred to as Kumo Cloud or Ichimoku Kinko Hyo. Although this might sound slightly intimidating at first, don't worry — you'll get used to it.
The Ichimoku indicator is a total nightmare for any price action trader. There is just so much going on. But once you get familiar with its elements and learn to see structure in the overwhelming chaos, your trading is going to significantly level up.
Ichimoku indicators are highly popular on the Eastern side of the Forex market. And it certainly takes time for any Western trader to get used to it. So let's take one step at a time and get to the bottom of how to use this peculiar tool.
Components of the Ichimoku Kinko Hyo Indicator
The very first thing you will want to get comfortable with is the way the Ichimoku indicator looks. As we've already mentioned: there is a lot to take in.
There are four elements that are considered Ichimoku indicators. Three of them are Moving Averages set at various periods and a so-called cloud, formed by two additional MAs. Each part of the indicator has its own name in Japanese and can be indicated by a different color depending on your MT4 settings. Below we will discuss each component at its default setting.
The green Chinoku Span line closely mimics the general movement of the price. However, it is set to be displaced to the left by 26 periods. Placed this way, Chinoku Span indirectly serves as a contributing component of the Cloud.
Tenkan Sen, usually represented by a red line, is a Moving Average set at a nine period time frame. This means that it formed by averaging the highest and lowest values within the previous nine periods.
Kijun Sen, the blue line, works just as the Tenkan Sen, but its period is set to 26. And since there are more periods to consider, Kijun Sen takes more time to form and react to the price movement.
And finally the key element of the indicator, Senoku Span aka The Cloud, can be represented by orange or light gray filling. It can also change color from red to green depending on the bullishness/bearishness of the movement.
The first line is formed through averaging highs and lows of both Tenkan Sen and Kijun Sen, and displaced by 26 periods to the right. And the second line averages highs and lows of the 52 period time frame and it is also shifted 26 periods to the right. These two lines tend to keep near each other and actively interact on a regular basis.
Now that you can recognize the elements of the Ichimoku indicators, let's get into putting them to work.