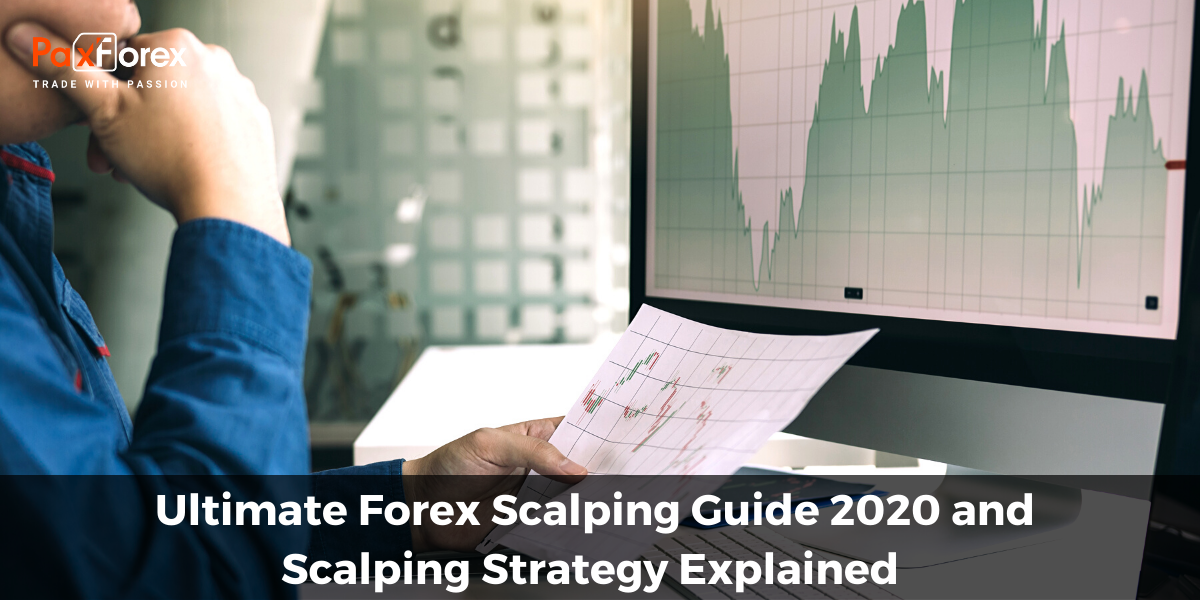 Forex scalping is one of the most common trading approaches used by both newbies and professionals as its application does not require much experience and allows quick profit from a small deposit.
It is not a simple strategy, because it does not leave you the option to make a mistake, and if you are a beginner or have not yet honed your skills of technical analysis on the currency market, errors are inevitable. Sometimes even the most perfect technical pattern can fail. Also, scalping on Forex is suitable for traders with a certain type of personality - they must be able to make trading decisions quickly and without hesitation, and certainly not to question their decisions after they have been made
What Is Forex scalping?
Scalping is a type of trading in financial markets, where a trader always closes a position with either a small loss or a small profit. A trader practicing scalping has a large number of trades in a short period of time.
The essence of the strategy of scalping is that trading is carried out on the shortest time interval M1, its length is only a minute, so you can clearly see the smallest fluctuations in the exchange rate. You can work both for buying and for selling, depending on the direction of the trend.
However, scalping can also be carried out on higher time frames of M5 or M15, especially if there is a weak movement of the rate and on one minute you are unlikely to earn something.
In an uptrend, it is safer to make buy deals and vice versa. You can also earn by playing against the trend, but in this case, there is a risk that you simply will not have time to catch the price fluctuation in the opposite direction and lose more than you could earn.
The main task is not to be greedy and close unprofitable positions in time.
Scalping can only bring results on very volatile currency pairs with a small spread. Scalping is quite a popular type of trading, especially for beginners in the Forex market. Most likely, it happens because the result of their actions in the currency market can be obtained almost instantly, in a few minutes.
Is Scalping Suitable for You?
Before choosing any trading strategy and deciding forex scalping strategies are what you've been looking for, take into account the following factors:
see if the strategy fits your lifestyle;
the goals set;
risk tolerance:
way of thinking.
Now let`s quickly go through the pros and cons of scalping which will help you to figure out if it is suitable for you.
The main advantages of scalping:
Reduced risks due to short entries. If a trader enters the market as the price moves, he has a good chance to make a profit on a very short distance.
Scalping is possible even if the trader has only minimal capital. In this case, the leverage comes to aid. While scalping, a trader learns to deeply understand the market and to predict the slightest changes in it. A couple of months of active scalping will teach you much more than a year of trading on a long-term strategy.
It is much easier to "catch" small price changes. For any security, a movement of 10 cents happens much more often than a movement of 1 dollar.Small movements occur in the market much more often. Even in periods of relative "calmness" on the market scalpers always have work to do.
Disadvantages of scalping:
Significant risks. In the advantages, we have mentioned that scalping reduces the risks due to the short trades in terms of timing. But on the other hand, the risks associated with the need to open more positions or more capital investments increase.
Scalping is suitable only for experienced traders who can quickly analyze the situation and confidently make informed decisions.
There is a lot of tension. Traders who only practice scalping are subject to high mental stress. Accordingly, it is necessary to understand whether you can withstand such loads. If not, it is better to refer to other methods.
Scalping does not tolerate errors. One erroneous decision can override all your previous efforts. A trader can trade profitably all day long on minor price movements. But with the appearance of a trend, he is likely to make a wrong decision and lose all his earnings.