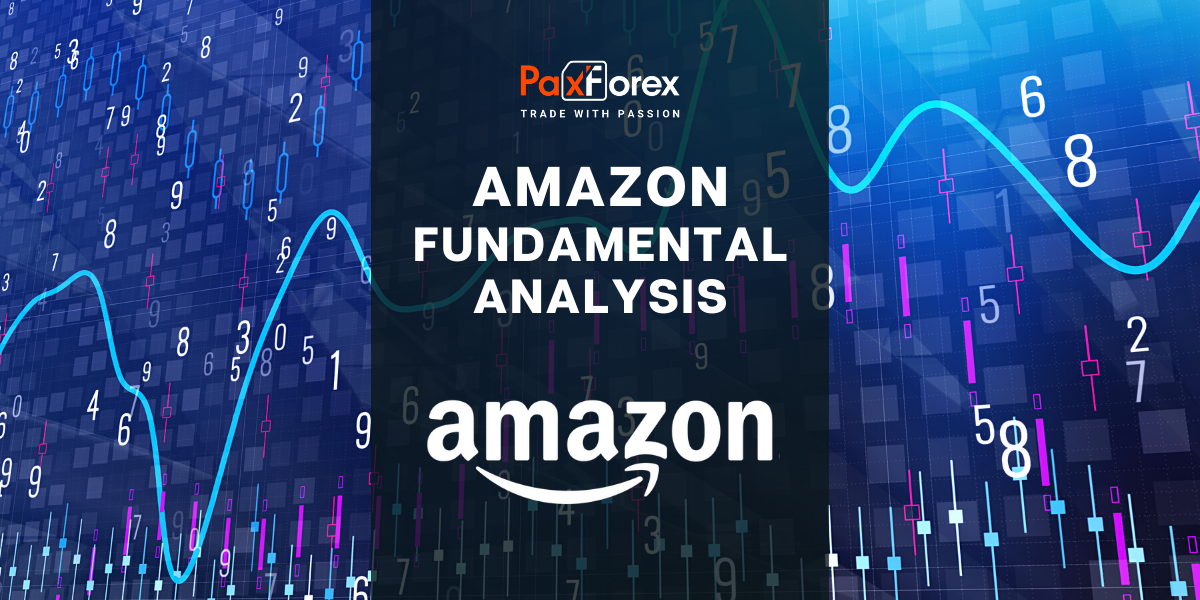 Source: PaxForex Premium Analytics Portal, Fundamental Insight
Amazon Inc. is conducting preliminary negotiations to acquire a stake in India's No. 2 Bharti Airtel Ltd. for a minimum of $2 billion, Reuters states, following Facebook Inc. and other U.S. titans wagering on one of the fastest-growing online sectors.
The U.S. retail giant has just started the negotiations to buy about 5% of the shares of an Indian wireless operator, the agency reported quoting anonymous references. The agreement will let
Amazon access the300 million Bharti users, similar to the whole American population. The Indian operator said Friday it was not considering any offers to sell Amazon's stake, terming the news "speculative".
U.S. technology and investment titans are purchasing stakes in Indian firms to strengthen the positions in Asia's second-most populated country. Facebook acknowledged financing nearly $5.7 billion in Mukesh Ambani's Reliance Industries Ltd. division in April, while Microsoft Corp., as per rumors, is viewing getting a stake in the same business.
Amazon now has extensive roots in India, where CEO Jeff Bezos has promised to build one of his largest e-commerce businesses outside the U.S... As the last trip in January Bezos said he would spend an additional $1 billion on top of the billions dedicated to bringing small and medium businesses online. Amazon is currently competing with Walmart`s Flipkart to attract a wealthier population that uses smartphones.
A spokesman for Amazon India has declined to talk. "We work regularly with all digital and OTT players and work closely with them to deliver their products, content, and services to our broad client base. Besides, there is no other project to describe," Bharti said.
The influx of capital will be welcomed by Bharti Airtel, a New Delhi-based company, which was under tension to expand its offerings since Ambani, a technology firm, closed a deal to raise approximately $10 billion in Facebook investment from KKR & Co. Billionaire Sunil Mittal, Airtel's chairman, maybe looking for opportunities to develop various businesses in his empire, just as Ambani is on its way to turning oil and petrochemical firms in an Indian titan of e-commerce and digital payment by Jio Platforms.
During its 25 years of operation, Bharti Airtel has experienced frequent political reforms in one of the world's most challenging telecommunications markets. Last year it lost its position as the largest wireless operator in India to Ambani Reliance Jio Infocomm Ltd., which debuted in 2016 and shocked the business with free calls and competitive mobile internet. The last blow to
Bharti Airtel occurred in autumn when the country's Supreme court ordered the company to pay back $3 billion.
The technological ambitions of Ambani, Asia's wealthiest man, have attracted the attention of his telecom competitors, including Vodafone Idea Ltd., a struggling Indian business of British operator Vodafone Group Plc. The Financial Times reported on May 28 that Alphabet Inc., a Google-based company, is considering buying a stake in the company. Vodafone Idea said it is not currently considering any such offer.
In addition to telecommunications, Mittal's Bharti Enterprises owns companies covering insurance, real estate, education, and agricultural products.