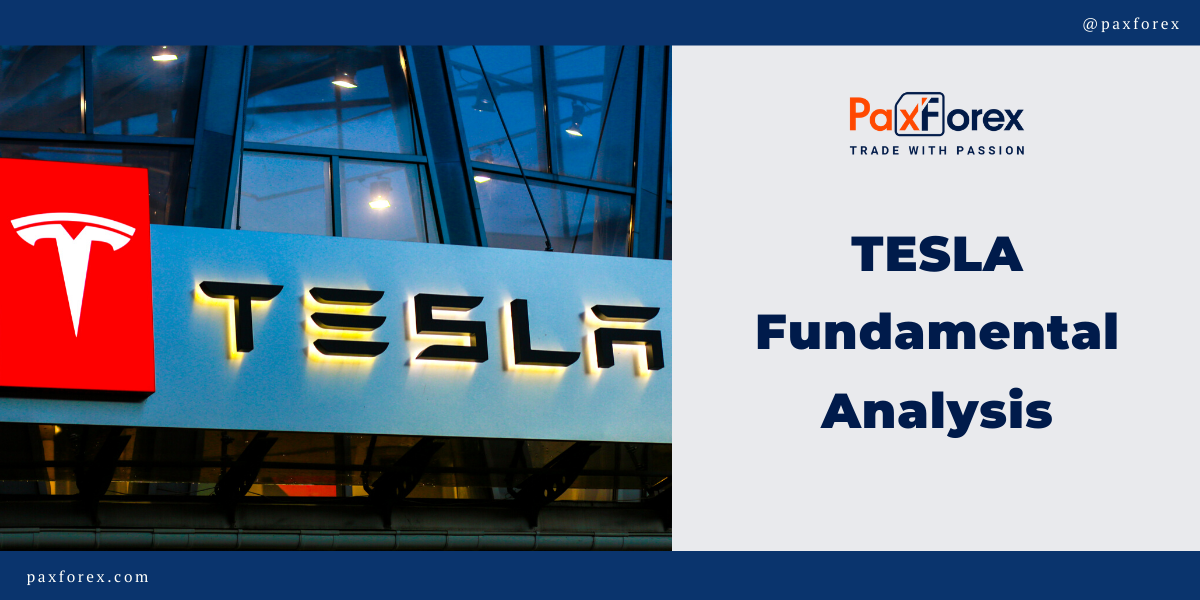 Tesla shares have more than doubled since the March decline caused by the COVID-19 pandemic, which shut down the production of electric vehicles in California. Now that the company has announced stronger-than-expected car shipments in the first quarter and plans to resume production this week, is Tesla a good investment idea?
On Monday, Tesla shares soared in price, coinciding with the production recovery plan first announced by Bloomberg. The company will also report first-quarter profits on Wednesday. Concerns about the impact of coronavirus on Tesla declined on April 2, after the company reported delivery of 88,400 vehicles in the first quarter. This surpassed Wall Street's estimate. Tesla shares rose by 6% in response. Tesla shares jumped above its 50-day moving average, which is a positive sign.
The company did not say whether it plans to continue supplying at least 500,000 vehicles this year. But Tesla said that its Shanghai plant in China continues to reach record production levels. Tesla continues to face short-term risks from the COVID-19 outbreak, as this could lead to weaker demand as consumers cut costs. Tesla's fate also depends on when it is allowed to resume production. Tesla Model 3 was in mass production, including its new factory in China. Production of its new Model Y was just beginning, as was the new Cybertruck. Tesla began closing production at its only automotive plant in the United States, in Fremont, California, on March 23 to slow the expansion of the coronavirus. As the COVID-19 virus spread, Tesla also temporarily suspended production at its photovoltaic solar power plant in New York City. Tesla and all carmakers continue to navigate the unprecedented sales environment of the COVID-19 and are forced to make tough decisions. Tesla representatives report that they have enough cash to survive the current recession. The company said it had $6.3 billion in cash at the end of 2019. Its production is expected to continue at its new factory in Shanghai and its battery production plant in Nevada. Fundamental and technical analysis of Tesla shares is a key component in determining the state of the stock. Tesla's stock review tool shows that the company currently has a Composite Rating of 85 out of 99 possible. This rating means that Tesla shares currently exceed 85% of all shares on this indicator. Tesla has the highest relative strength rating of 99 out of 99. The Rating tracks market leadership. It shows how the share price movement over the last 52 weeks is measured against all other shares. The company has a weak EPS Rating 28, which compares quarterly and annual growth in earnings per share with all other shares. But Tesla is currently ranked 3rd among its competitors. Ferrari (RACE) takes 1st place in the group, followed by Toyota Motor (TM) - 3rd.
Time plays a crucial role in the stock market. Buying stocks on the turbulent market is associated with risk. It also applies to buy stocks at a time when profit is growing. At present, Tesla shares are a confident buy. Shares jumped 9% to $792 on Monday, rising above the new buying point by $775.05, with the buy range widening to $813.80. The stock broke out of the "cup with handle" formation. Tesla shares were added to the top list last week.
Moreover, the relative strength line has risen to new heights. The relative strength line tracks the stock compared to the S&P 500 index. The extremely deep correction within the current situation is a key risk. In most cases, a cup with a handle shows a drop of no more than 33%. In the bear market, stocks fell by more than 65%, which is one of the deepest declines among top stocks.