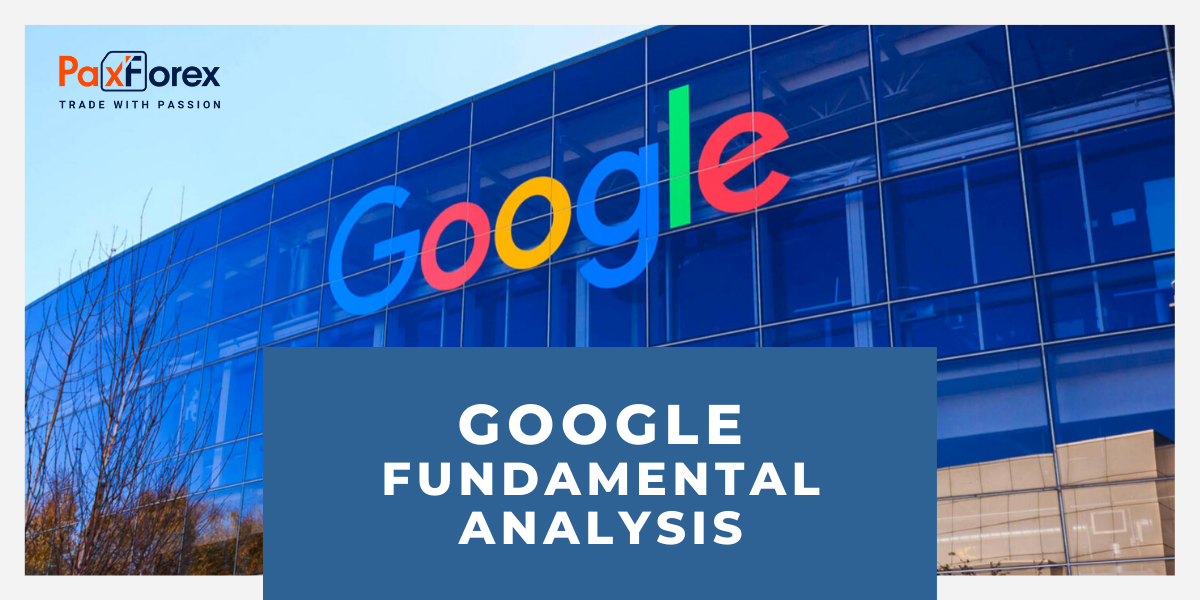 Google stocks dropped by about 14%, which is comparable to a record-breaking drop in history, as measures taken in response to the spread of COVID-19 are slowing the economy around the world. Google-parent Alphabet (GOOGL) reported mixed revenues for the first quarter as digital advertising growth slowed. Management's comments on the company's revenue have led some analysts to be optimistic about the quarterly report to be released in June.
In March, Google acquired $8.5 billion of its shares, compared to $6.1 billion in the December quarter. In the long term, some analysts expect the technology giants to become stronger.
With Amazon.com (AMZN) gaining a position in digital advertising, Google recently made big changes in the way the company handles e-commerce listings. Morgan Stanley analyst Brian Nowak is enthusiastic about "emerging e-commerce products (shopping ads, virtual showrooms) and efforts to digitize health and education. Under the new CEO of Alphabet, Sundar Pichai, the transparency issue associated with the monitoring of Google accounts may disappear. The technology giant first disclosed YouTube advertising revenue, reporting revenue for the December quarter. It has also disclosed cloud revenue. Some analysts argue that Google shares have long passed the glorious times when the company gained almost 800% in just over three years after its initial public offering. In recent years, Google shares have generally kept pace with the S&P 500, which is expressed in short periods of excess performance. However, on January 16, Google shares joined Apple (AAPL) and Microsoft (MSFT) in connection with market valuations.
Google still dominates digital advertising, along with Facebook (FB). While Google has expanded its activities to cloud computing and consumer hardware, digital advertising continues to be the lion's share of the revenue. On December 3, Google announced that co-founder Larry Page will resign as CEO of Alphabet, while Pichai, CEO of Google, will replace him. The co-founder of Google Sergey Brin has resigned from the post of president of Alphabet, and this post will be abolished. Google shares have gone up in the air. Wall Street praised Pichai's new payment package because it increases the link to shareholder earnings. Google's profit remains a challenge amid high investments in data centers for cloud computing, artificial intelligence, YouTube, and consumer products. Google is also actively recruiting employees. Regulatory restrictions are a concern for both Google and other Internet companies that collect consumer data. Thanks to its huge cash reserves, the company has been spared three fines totaling $9.3 billion imposed by the European Union under antitrust legislation.
Wall Street analysts have downgraded Google's revenue report for the COVID-19 emergency. Google GAAP revenue was $9.87, the missing estimates were $10.73. The gross revenue of Google increased by 13% to $41.159 billion, exceeding the estimate of $40.98 billion. Alphabet said it expected the buyback rate to remain high. The revenue of Google Properties has grown by 11.6% to 28.54 billion dollars, which is lower than recently lowered estimates of 29.07 billion dollars. This includes advertising and online search revenue services, Gmail, Google Play, and YouTube. YouTube revenue increased by 33% to $4.038 billion. Revenue from cloud computing increased by 52% to $2.78 billion. Meanwhile, Google said it will slow down hiring and reduce capital expenditures. In early 2018, Google changed its accounting methods. It switched to reporting under GAAP or generally accepted accounting principles. GAAP profit includes compensation based on shares. One of the closely monitored financial indicators is related to Google's expenditure on traffic, or TAC. This is what the company pays its partner websites to advertise. TAC is growing as Google relies more on partner sites and third-party applications to generate traffic and mobile advertising revenue. A key question for investors is how much the Waymo self-propelled car project should cost.
In early 2018, some analysts predicted a long-term estimate of Waymo ranging from $75 billion to $125 billion. However, recently, expectations for self-propelled cars have decreased. In early March, Waymo attracted $2.25 billion from outside investors, including a private investment company Silver Lake, an investment council for the Canadian pension plan, and an investment unit in Mubadala, located in Abu Dhabi. Also participating were Andreessen Horowitz, AutoNation, and Magna International, a venture capital company. Although Google did not disclose Waymo's valuation in the funding round, the reports said it was only $30 billion. Google can license its offline car technology.
Another issue is the performance of Google's hardware business. It takes over Apple in smartphones and Amazon in smartphones, while Google's new cloud gaming service, Stadia, was launched on November 19. November 1, Google agreed to buy a smartphone Fitbit from the manufacturer for $2.1 billion. According to analysts, this purchase may help Google enter the market of health and fitness products. The deal is not closed. Google's cloud-computing business, meanwhile, lags behind its competitors Amazon and Microsoft. Google has engaged Thomas Kurian, former head of Oracle (ORCL), to improve performance in the corporate market. Google acquired the Looker analytics company in June for $2.6 billion in cash. Looker's analytics platform, located in Santa Cruz, California, uses business analysis and data visualization tools. Analysts say more acquisitions may occur to develop Google's cloud business. Salesforce.com (CRM) is the only goal, but its market valuation is an obstacle. Google's relative strength rating is 86 out of 99 possible, according to analysts` Stock Checkup. This means it outperformed 86% of all other shares in the bear market. The best stocks tend to have an RS 80 rating or higher.
However, Google shares have an Accumulation/Distribution Rating C, which is up from E a month ago. The indicator analyzes changes in the share price and volume over the last 13 weeks of trading. The A+ to E Rating measures the institutional buy and sell of shares. A+ means a hard-institutional buy; E means a hard sell. Consider the rating C neutral. Against the backdrop of a sell-off in the market caused by the coronavirus, Google stock reached a low of 1054.13 on March 23. Google stocks formed a "cup" formation, but are still trading about 14% below their 1,268.49 points of purchase "cup with the handle".