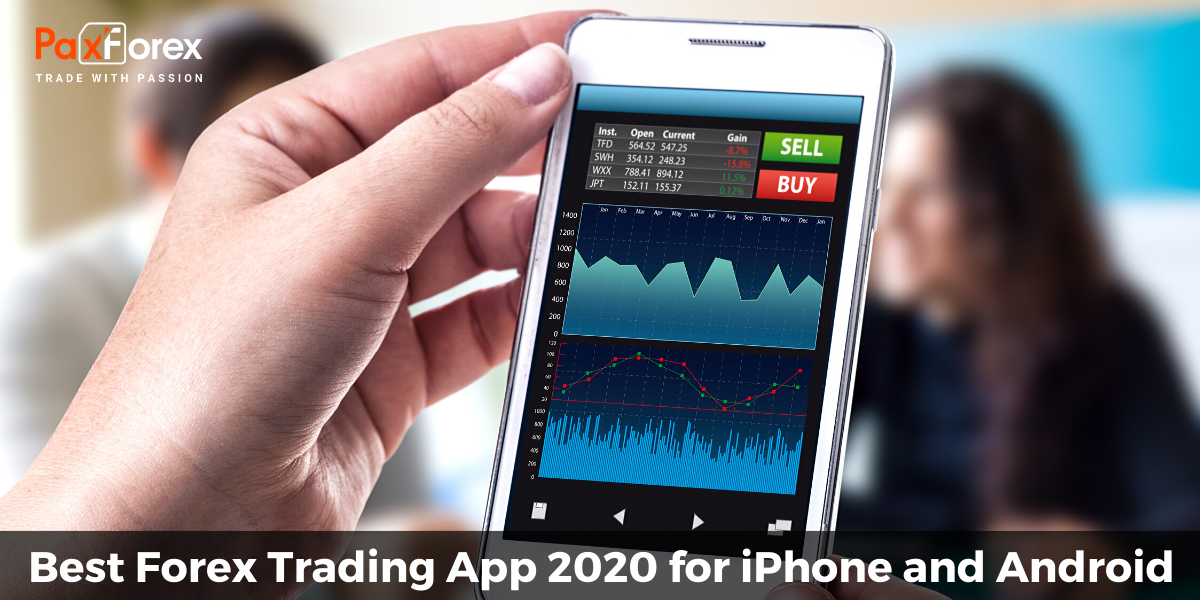 Since trading on the Forex market is carried out remotely, technology becomes necessary and almost the only tool to make money. Applications for various devices allow traders to monitor positions at any time of day and anywhere with access to the Internet. This greatly expands the opportunities for traders and investors as they are not tied to their home computer or office workstation. There are quite a few different mobile Forex applications released today, which significantly simplify the processes of obtaining actual information about the situation on the currency markets, allow you to place orders quickly, and fully master the modern mobile forex - the mastery of trading, so to say on the run.
Mobile Forex applications are very diverse and differ in both formats and functionality. At the same time, each of these software products has its advantages. As a rule, developers of such mobile applications are recognized companies with a high reputation in the Forex market and well known both by beginners and experienced specialists.
What are Forex trading apps?
Forex trading application is a full-fledged trading platform created for smartphones and tablets based on iOS, Android, and other mobile devices. The program allows you to make the same operations as for the PC version: receive quotes and news, build charts and make technical analysis, perform training and trading operations, chat, receive reports, etc. By now, there is a vast variety of applications created for trading depending on the trading platform needed (MetaTrader 4, MetaTrader 5, cTrader, etc.) and the purpose of the application itself, which can be either some news resource or analytical mobile application. If you are eager to get the best possible chance of getting the most out of your trading career, then it's essential that you arm yourself with the right financial instruments, apps in our case, downloaded on your smartphone.
Advantages Of Using Forex Trading Apps
The availability of mobile devices and their apps is the number one peculiarity that app developers try to use, so logically Forex brokers now design apps to achieve that same convenience. Keeping that in mind, let`s consider some pros of Forex trading apps:
Convenience – Like we have mentioned before, using mobile apps make the whole process of trading much easier and available. Previously, traders could only interact with the market from the office. Following the latest news was only possible by going through the newspapers and watching the television. They could only search and analyze data by sitting in front of the computer. And they could only get guidance and review by making contacts and checking in with them constantly. Nowadays all these operations can be done a couple of taps on the screen, without going out or even changing the position.

Mobility – Having instant access to the trading account and being able to keep up with the current situation on the market lifts trading to a new, much more sophisticated level. Traders don`t have to be in front of the desktop since everything that is needed for successful trading is a smartphone and Wi-Fi connection. This is an amazing feature of Forex apps, making trading more accessible than ever before.

Speed – With a user-friendly interface and the integral presence of mobile devices in our everyday life traders can react immediately to any significant changes on the market.
Disadvantages To Mobile Forex Trading
Even though there are numerous benefits of using mobile apps for trading, we should not forget about the disadvantages that can make a difference for someone. If you want to prosper as a Forex trader, it is doubtful you will reach your full potential by trading through mobile apps only.
Here are some of the obstacles traders face when working through their mobile device:
Size of the screen – having such a tiny screen to work from, you can`t but feel this limitation. Numerous traders prefer to work with several monitors, demonstrating multiple charts and watching several positions at the same time. Such an approach won`t be possible on a mobile device – even with a larger screen size.

Disturbances – Mobile devices are created to deliver notifications and let people get in touch with you. In case you are texting friends and browsing Facebook while trading, your attention is divided and you will risk your capital trying to do all at once. If you have to work on the mobile device, try to reduce distractions.

Execution Speed – It`s impossible to use the mobile device for quick, Straight-Through Processing (STP) trading. The speed of mobile networks is constantly developing, but there is always latency when opposed to trading on the laptop. Moreover, the overall stability of mobile apps makes it a risky thing to do.

Over-trading – Sometimes the market can behave weirdly and in such a situation, the best thing to do is just doing nothing. While being tempted by the availability of mobile trading apps traders may place orders they should not place, just because of being bored. Keep in mind that discipline is key to success, not only in trading.
It's necessary to use your mobile trading apps in a way that works best for you and your trading strategies. Think about the things listed above, and implement your trading app into your routine.