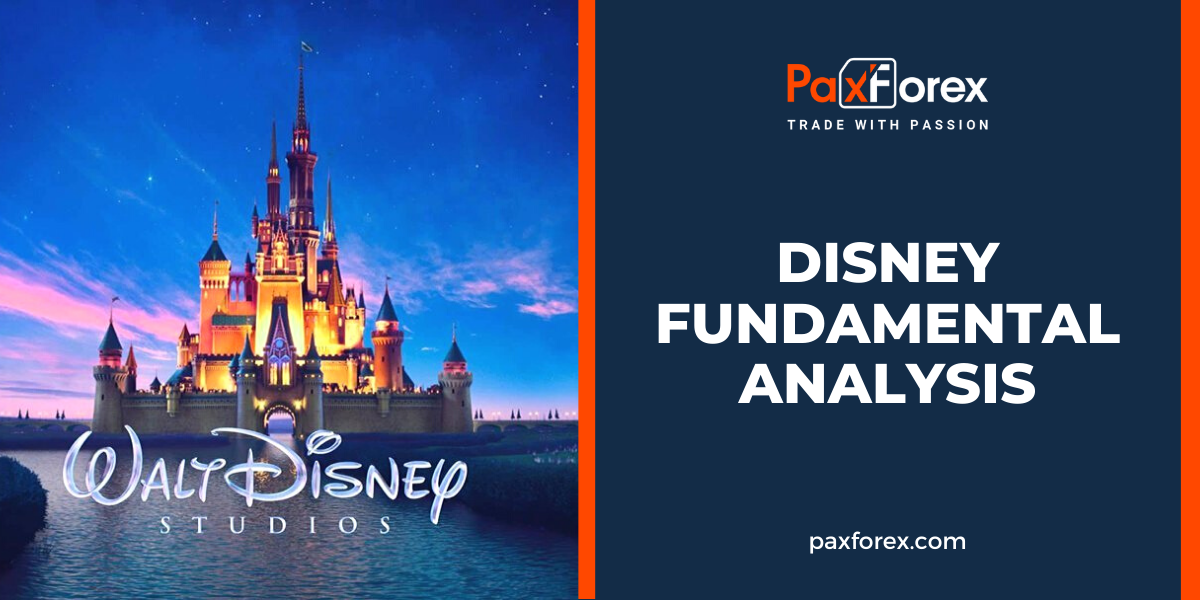 Disney shares are holding above their three-year low amid a coronavirus outbreak. But how much the pandemic will ultimately affect the finances of the media giant remains to be seen. Two months on Wall Street were stormy when the stock market tumbled. Disney stocks were highly volatile as the media giant's theme parks remained closed and all new travel on the Disney Cruise was suspended. Disney initially closed its theme parks in Shanghai, Hong Kong, and Tokyo in response to the coronavirus pandemic and warned of a loss of $175 million if they remained closed for several months. The company's film business has also been severely affected as the upcoming premieres of films, including the live version of Mulan, Black Widow, and Jungle Cruise, have been postponed for several months. Several analysts have downgraded their ratings and price targets for Disney stock this month as most of the company's businesses, except for its Disney+ streaming service, are under pressure from quarantine measures. On Tuesday, Disney shares fell by more than 2% after Citi Research analyst Jason Bazinet lowered his target share price from $160 to $135. He also lowered his estimate of adjusted earnings through 2020 by 48% to $2.91 per share. But he maintained his share purchase rating for Disney, noting that the influence of COVID-19 seems to be already "largely accounted for in the company's equity". UBS analyst John Hodulick on Monday downgraded his rating to a neutral buy and price benchmark of $114 from $162. He expects theme parks to remain closed until January 1, 2021, and to remain under the influence of quarantine measures until the vaccine is produced. Hodulick also raised concerns about the company's media business, as it does not have live sports, which affected the ESPN sports network owned by Disney's majority business. But he called Disney+ a "shining example" and believes 70 million subscribers will subscribe to the service in the current fiscal year ending September. His previous forecast was 45 million. The media giant launched Disney+ in India (April 3) with its Hotstar video streaming service (now called Disney+ Hotstar). Disney+ was launched in the UK, Ireland, Germany, Italy, Spain, Austria, and Switzerland on March 24 and in France on April 7.
On April 12, the New York Times announced that former CEO Bob Iger is reaffirming control of Disney in his new role as chairman. Iger has "virtually returned to managing the company" to help new CEO Bob Chapek in the wake of the coronavirus crisis, the New York Times reported. Iger will remain as Executive Chairman until the end of 2021 and will lead Disney's creative work. During Iger's more than 14-year tenure, Disney shares have grown by more than 400 percent or approximately 12 percent year on year. He has renovated theme parks, brought Star Wars, Marvel and Pixar stars to the company's film industry, and launched the Disney+ program. Stocks fell 2% after February 24, the day of the announcement. But the next day several analysts, including Morgan Stanley, Citigroup, and Merrill Lynch, confirmed the ratings of the stock purchase.
On February 19, Welles Fargo analyst Steven Cahall said that he expects that this year Disney+ will attract 6 million subscribers in India. He estimates that Netflix's main competitor (NFLX) currently serves 4 million subscribers in India. Following the theme park closure on February 4, Disney reported 26.5 million paid subscribers at the end of fiscal quarter 1 and 28.6 million subscribers on February 3. The next day, several analysts confirmed Disney's share purchase rating according to TipRanks, among which Goldman Sachs and JPMorgan raised their price points to $160.
Disney shares declined as concerns about the impact of quarantine measures on the economy continue to affect Wall Street, but the stock may have found a bottom before it rose 14% on March 24. They are now 34% behind their November highs. Keep this asset on the list and be on the lookout for a new buying point. Remember to keep an eye on the market as well. The new market rally started at the end of last month, but it is wise to be careful.