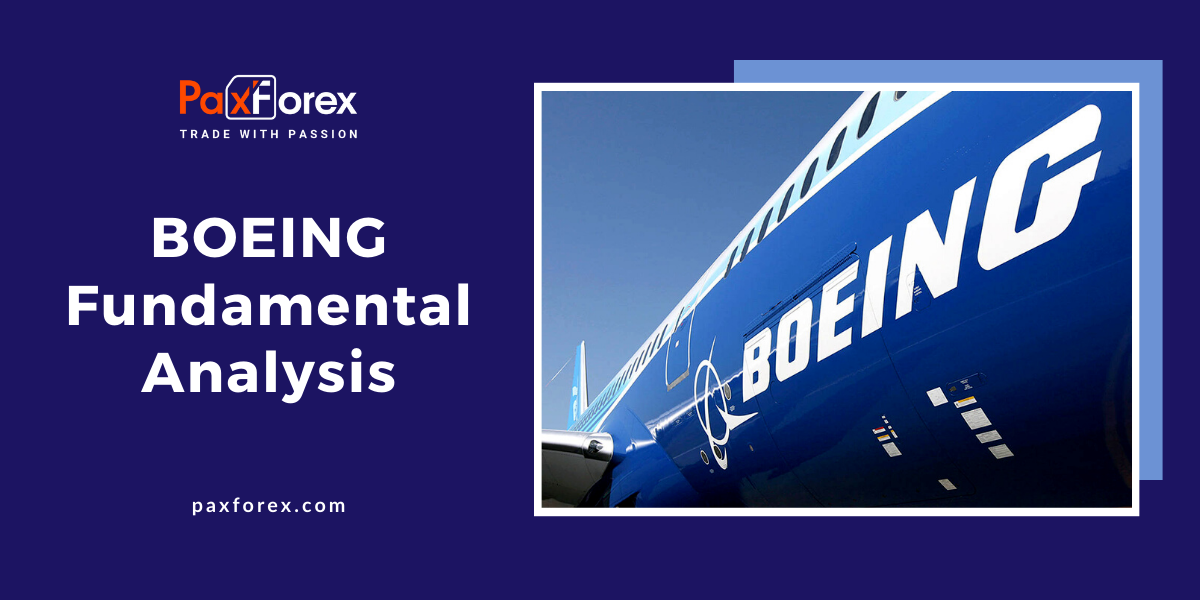 Source: PaxForex Premium Analytics Portal, Fundamental Insight
Today, the word "challenge", describing the industries most affected by COVID-19, has become particularly common.
It is unquestionably a precise summary of the situation in which the giant Boeing (BA) is currently found. On the verge of bankruptcy after the first wave of coronavirus, the recent rise in business has not brightened up negative prospects for the near future.
Taking into account that Q2 yield indicators are coming out rather soon (July 29), Cowen analyst Kai von Rumor claims that Wall Street underestimates the obstacles that Boeing should face on the way to recovery.
"The second quarter will be a terrible one... Estimates for the second quarter in a wide range look high, and the rapid increase in the number of cases with COVID-19 in the U.S. and increased tensions in China are obstacles for MAX to enter into the market in 2021 and complicate the coordination of supplies ... Combined with input from suppliers, COVID-19 disruptions and delays for customers, we also see $9 billion in cash outflows against $6.6 billion Wall Street predicted," Rumor said.
The Boeing 737 Max has been grounded since March 2019 after several fatal accidents. It is now forecasted to be back in use by fall. But under current conditions, who will need new MAX airliners?
At the moment, the focus is on survival, as many airlines are looking for ways to reduce their fleet rather than replenish it. Although Rumor believes that customers already have orders for 737, most of them will seek to delay deliveries, according to the analyst. Nevertheless, some of them may go even further: there are rumors that American Airlines, the company behind the original push for the Boeing 737 Max project, is considering canceling some of its orders for the Max 737.
Adding another layer of uncertainty, trade disputes with China, which accounted for 28% of the 737 shipments in 2018, mean that the superpower is unlikely to approve Max shipments before the November presidential elections in the United States.
Boeing management previously said it anticipates most of its MAX aircraft to be delivered in the first year after recertification, but Rumor does not believe this goal will be achieved.
Thus, Rumor sets the price target for BA at $150. Other Wall Street analysts are a little more optimistic - the average price target reaches $191.57 and assumes a possible growth potential of 7% next year.