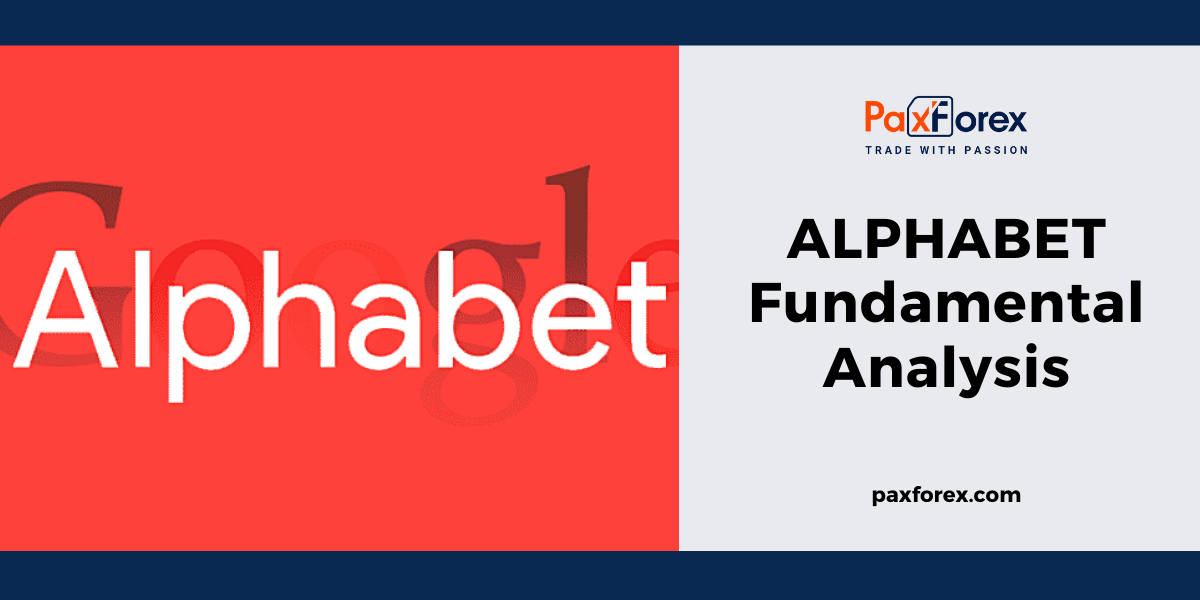 Source: PaxForex Premium Analytics Portal, Fundamental Insight
It has been 11 months since Google announced a promising deal to acquire the pioneer of portable gadgets Fitbit. It is taking much longer than most purchases, mainly because of regulators that are worried about the Fitbit cached data getting into the hands of the technical giant.
However, it has been reported that a $2.1 billion buyout of a veteran health tracking device will soon receive regulatory clearance from EU regulators. As per unnamed insiders cited by the Financial Times, Alphabet is making new concessions that are likely to cement the deal.
However, the market was not convinced that this deal would take place. At closing on Monday, Fitbit shares were traded with just over 10% discount to 7.35 dollars. The shares did open higher on yesterday morning news, but this is still a surprisingly large gap for such a deal, which may close soon, taking into account Google's latest concessions.
Google knew it would have a tough battle for approval - with both the EU and the state - when the buyout was declared initially. Earlier, the company had committed to holding the data received from Fitbit and Google separately, pledging not to use Fitbit data for targeted Google advertising. But the EU is still concerned about how Google will treat competitor trackers and fitness applications.
Here is a brief overview of the new changes to the deal:
Newspaper sources report that Google will undertake to store data collected by Fitbit devices for its promotional purposes for at least 10 years. Initially, Google planned to provide this guarantee for only five years.

Other manufacturers of wearables will not be blocked from operating with the widespread Android platform, and third-party devices must have access to Fitbit data with the consent of the user.

The monitoring trustee appointed by the European Commission will monitor and ensure compliance with these conditions by Google.
Regulators are still preparing the definitive elements of the Google-Fitbit combination, using the updated terms and conditions of other stakeholders, such as rival manufacturers of trackers health and consumer control.
It should be noted that according to the technology giant Google, this deal is to claim some space in the crowded market for wearables. Revised details simply formalize the "longstanding commitment of Google to support other manufacturers of portable devices on Android", according to the set report.
Some analysts do not agree. In a note mentioned by the FT, some top economists dispute that Alphabet is able to "amplify its capacity to gather and use health data and disable the ability of rivals to do so to use its power in the health sector".
For now, there is zero clearance, but sources in the Financial Times think that this update will be enough to respond to the concerns of European regulators. A coalition deal is also under review by the U.S. Department of Justice.
The irony is that while Alphabet and Fitbit are trying to gain regulatory confidence, their technology competitors have only strengthened their presence in the wearable goods segment. Earlier this month, Apple introduced its latest Apple Watch. The Apple Fitness+ platform was also launched. Meanwhile, Amazon recently launched Halo and a fitness wristband, which also monitors health and sleep.
Regulatory deadlock at the moment is quite ridiculous. Since some are worried about what Google will do with Fitbit in its arsenal, two of its FAANG colleagues have adopted an organic approach where they can command the parade and decide how they will use the data they collect from their proprietary devices. Amazingly, Alphabet doesn't just accept the $250 million it will have to pay Fitbit if the deal goes wrong and follows Apple and Amazon to deploy its own equipment. And that's probably what it'll do if the concession isn't enough to approve the deal.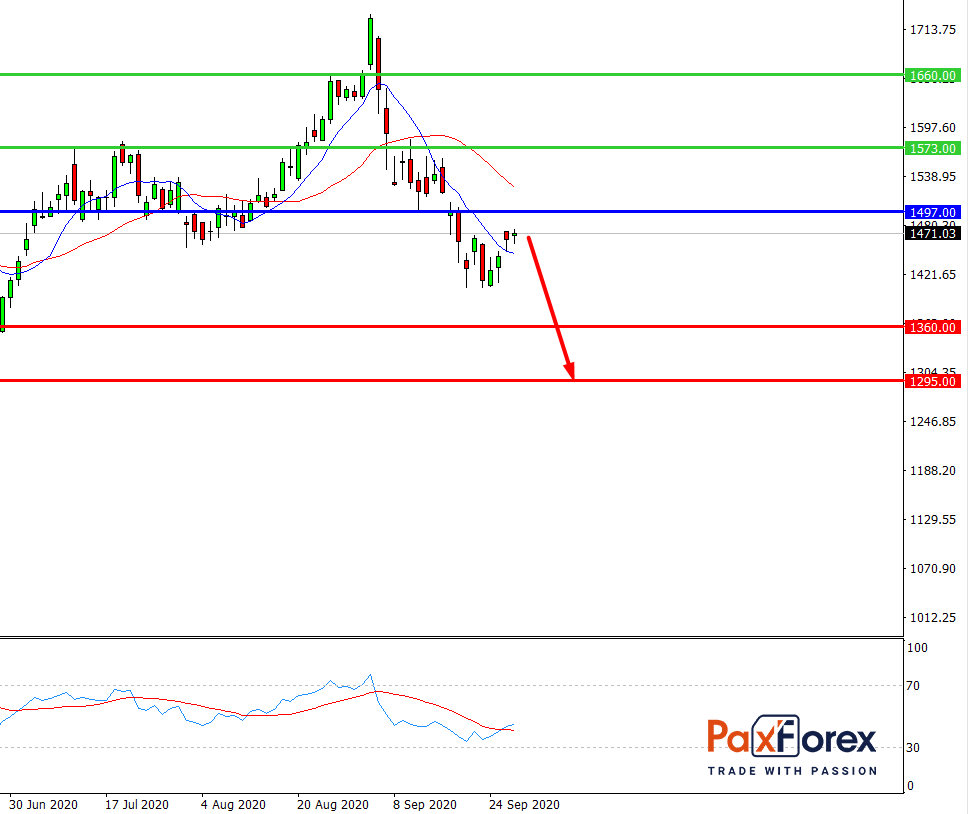 While the price is below 1497.00, follow the recommendations below:
Time frame: D1
Recommendation: short position
Entry point: 1420.00
Take Profit 1: 1360.00
Take Profit 2: 1295.00
Alternative scenario:
If the level 1497.00 is broken-out, follow the recommendations below.
Time frame: D1
Recommendation: long position
Entry point: 1497.00
Take Profit 1: 1573.00
Take Profit 2: 1660.00