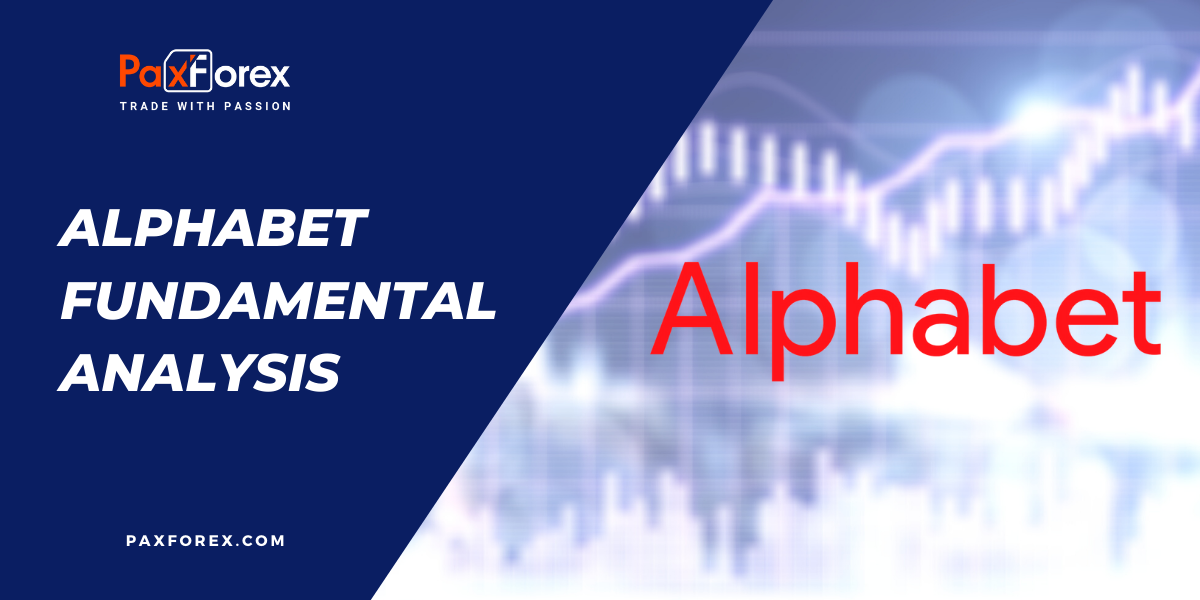 Source: PaxForex Premium Analytics Portal, Fundamental Insight
Recently, the shares split is becoming more and more popular. The trend began after an unexpected decision of Apple to split its shares. Tesla followed suit and split shares yesterday.
Since both Apple and Tesla pulled the trigger, some investors expect that many other companies will do the same soon. Among the best candidates would be Alphabet. Next, you will find a few reasons why Alphabet should be next to Apple and Tesla.
Alphabet had only one split of shares during its existence as a public company, and it was not a typical split. In 2014, the search engine giant distributed one non-voting share for each share owned by shareholders. It was equivalent to a 2-for-1 split in terms of economic effect, but this step was controversial. Many investors did not like the idea of double classes of Alphabet shares when one class of shares does not get voting rights. Since then, the double class structure has become almost commonplace, especially in the technology industry.
The split of voting shares can significantly reduce their price while facilitating the distinction between voting and non-voting shares. It would make Alphabet similar to Berkshire Hathaway, whose Class A shares are 1500 times more expensive and have a disproportionate amount of voting rights than cheaper Class B shares.
Dow Jones Industrials has just decided to switch out its three components, so it is unlikely that further steps will be taken soon. However, in many respects, Alphabet could be a better member of Dow than the companies that have chosen the medium level this time. A 10-for1 split would make Alphabet much more reasonable to be included in the price index.
When Dow excluded AT&T from the middle level, it left Verizon as the only company in the communications services business. Including Alphabet as the second such business would have recognized the importance of the Internet in communication services and would have been a much more fair play than Amazon and its consumer-oriented e-commerce market. Without a split, there is no chance that Alphabet will ever join Dow Jones Industrials.
Finally, successful companies like Alphabet have become thunderbolts for legislators and regulators. Their arguments suggest that Alphabet and its colleagues have unfairly used their size. It is easy to point to the great progress at the stock price as a clear indicator of past success and current wealth.
One of the advantages that Apple and Tesla will get from a share split is that they will no longer be so visible when the share price rises. Amazon to date has decided not to split its shares, and therefore it is a line of defense against Alphabet, and its current price is about half of Amazon. However, if Amazon splits its shares it may leave the Alphabet unprotected. It would be better for the company to grab a chance now and get in line with its high-tech peers.
Alphabet investors had almost no chance to see a split of shares until Apple and Tesla decided to break the ice and take their own steps. Now it is much more likely that the FAANG shares will think about their own split. It would not necessarily be important from a fundamental point of view, but it could again draw attention to the Alphabet.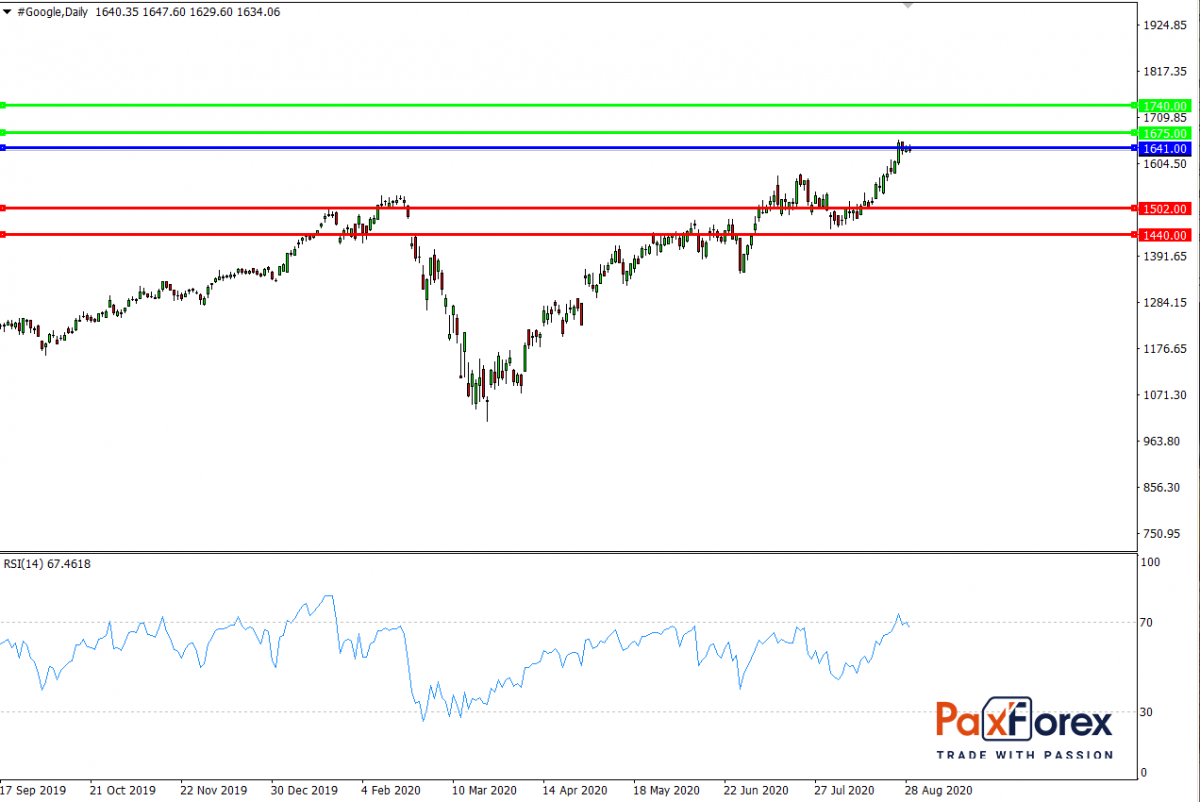 While the price is above 1571.00 , follow the recommendations below:
Time frame: D1
Recommendation: long position
Entry point: 1641.00
Take Profit 1: 1675.00
Take Profit 2: 1740.00
Alternative scenario:
If the level 1571.00 is broken-down, follow the recommendations below.
Time frame: D1
Recommendation: short position
Entry point: 1571.00
Take Profit 1: 1502.00
Take Profit 2: 1440.00