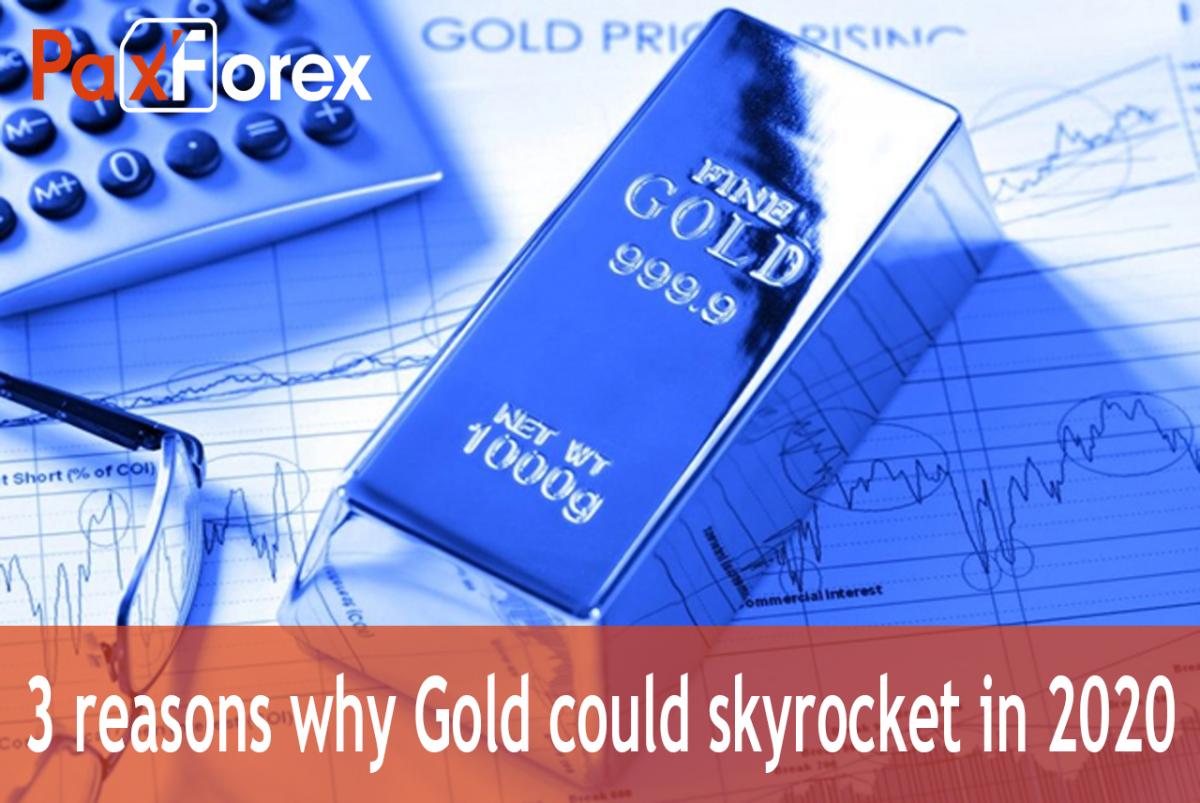 Last year was very successful for gold: the precious metal`s price increased by almost 20% and was (and still is) a very attractive asset for investors. Over six months, the demand for gold increased dramatically, which was facilitated by the growing concern of investors around the world due to a possible global recession and bubbles burst in stock markets, real estate markets and corporate debt.
Also, fundamental factors in early 2020 were more than favorable for gold.
January 2020 started with the price`s growth. The military conflict between the U.S. and Iran in early January, as well as concerns about the Chinese coronavirus, supported the price of the precious metal to 1610 dollars per troy ounce.
So, the price rose 9% in a few weeks, and most importantly, it broke through the historically important resistance level of 1550, opening the way for further growth. Despite such impressive growth and a strong technical signal, an appropriate fundamental background is needed for further uptrend development.