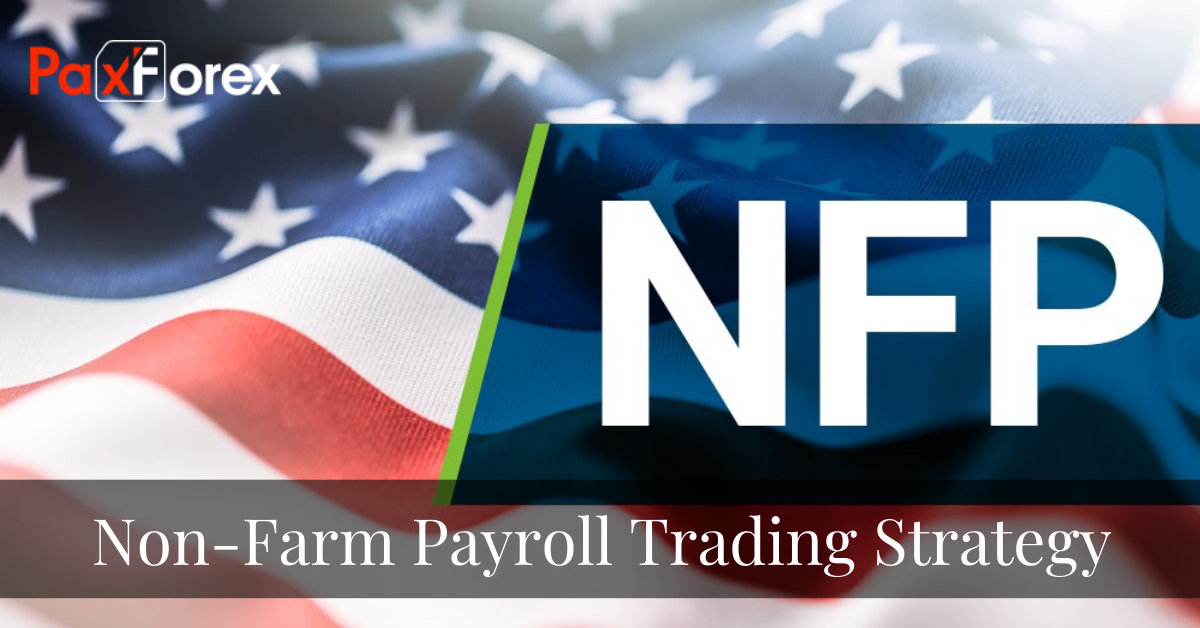 Trading on the news, namely on the release of the United States Labor Market Indicators (Non-Farm), has some features that a trader can use to make a profit. The distinctive feature of the labor market news release is the almost 100% reaction of the market players, so the price gets a rather strong impulse, which can be used to gain profit.
The Non-Farm Payrolls (NFP) indicator shows the number of new jobs that have been created in non-agricultural (Non-Farm) economic sectors in a month. Non-Farm Payrolls is a payroll that shows the number of jobs that workers are paid. The indicator is very important for the market (economy) and shows how much employment has changed in the country.
NFP, also called Non-Farm Employment Change, is released on the first Friday of the month at 08.30 EST (New York) or 13.30 GMT. The indicator is lagging, as it reflects statistics for the previous month.
If the NFP rose from the previous value, it means that the employment rate has increased, which has a positive impact on the US economy and strengthens the USD. Conversely, a decrease of the NFP is seen as an increase in the unemployment rate, which is negative for the US economy.
Empirically, it is believed that the growth of this indicator by 200,000 jobs per month is similar to the growth of the country's GDP by 3.0%. The minimum trading signal is a shift by 40,000 jobs. Large changes in NFP (from 100,000 and above) can cause strong market movements. Therefore, NFP is the indicator that moves the markets.
It is difficult enough to give a forecast about a specific figure of NFP data, as well as to predict the market reaction. Consequently, traders use a little trick to catch a strong price movement and take their profits. To do this, just before the news release, 2 pending orders should be placed - Sell Stop and Buy Stop.
It is well-known that the market can stay in two states before the release of important news: "flat", i.e. minimal movements in a pair of points, or "swinging". If a trader sees a "spike" before the NFP release, it is better to refrain from trading, as there is a high probability that any of the orders will trigger and then roll back to the opposite side, which can lead to losses. Pending orders are placed only in conditions of pre-news "flat".