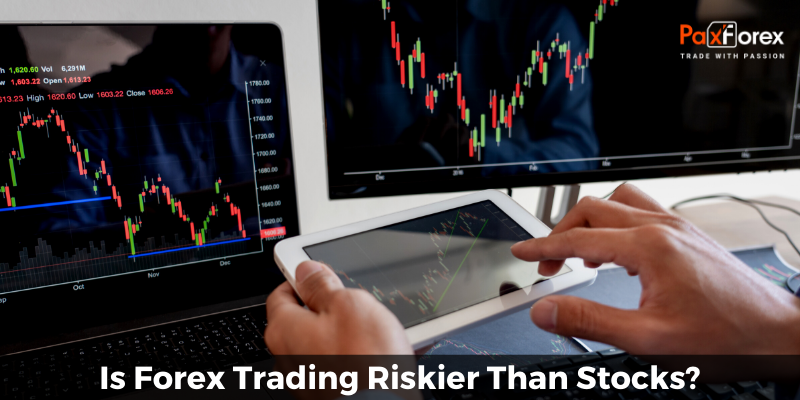 Nowadays all the traders can take advantage of an increasing abundance of assets to trade on, from big-league shares and the fast-moving futures to the Forex market. Picking which of these markets to trade may be difficult and numerous aspects must be taken into account to choose wisely.
The most significant factor is the trader's risk threshold and trading manner. For instance, buy-and-hold traders are usually more fit to joining the stock market, while intraday investors– may fancy markets wherein price volatility is more asserted.
Before entering into trading, you need to be clearly aware of all the advantages and risks in the financial market. Although the Forex and stock markets are very attractive on the one hand, they are also very risky on the other. Only when you understand the specifics and the basics of each, then you can get started.
Needless to say that Forex trading, as well as the stocks, not only involves risk in various forms, but it also presents a worthy function for many investors. Before answering the question "Which one is riskier, Forex or Stocks?" let us quickly go through the main features and differences of these markets.
Most financial advisors say it's not a matter of experience level so much as character and goals that determine whether you should invest in Forex or stocks. Absolutely, if you are more likely to "invest and forget" – i.e., investing funds approaching retirement – and are interested in continuous, long-term increase, then stocks are a better option. Nonetheless, if you want a more dynamic, hands-on trading practice and experience the thrill of a fast-moving trading market, then Forex may be the best fit for you.
Remember this - heading into any venture without preparing and training, but with lots of greed for easy money will always be risky.