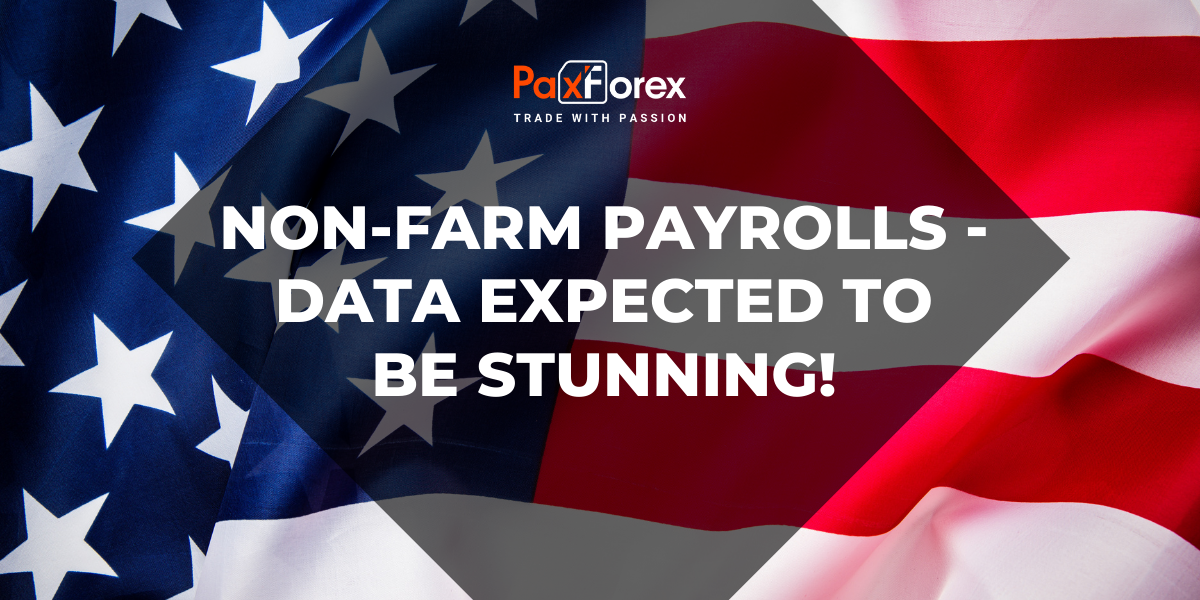 The U.S. Non-Farm Payrolls Report (NFP), which comes out this Friday on 04.09.2020, is positive on the consensus forecast, but less than last month. The unemployment rate in the United States is gradually declining, which has a positive impact on the economy as a whole. But the Fed continues to pursue ultra-soft stimulus policies. And on Thursday, the Central Bank decided to change its approach to inflation targeting. It may indicate that the U.S. economy is still deep in the negative zone, as evidenced by the U.S. GDP report last week. All these factors could later have a negative impact on the unemployment rate.
Non-Farm Payrolls Employment
Last data: 1763 K
Consensus Forecast: 1400 K
Non-Farm employment remains small but stable. It may indicate that the recession in the U.S. economy has passed its peak and that the economic system is slowly starting to recover, as evidenced by the reopening of companies and the return of workers to their places.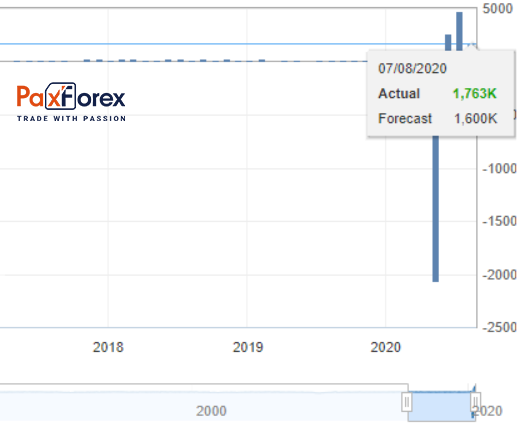 U.S. Average Hourly Earnings YoY
Last data: 0.2%
Consensus forecast: -
This indicator shows the change in the average hourly wage level for major industries, except agriculture.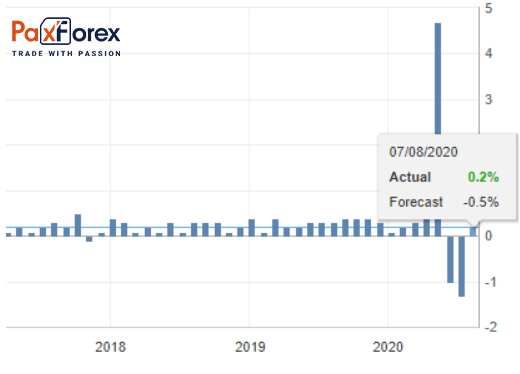 Unemployment Rate
Past data: 10.2%
Consensus forecast: 9.8%
The previous data on the unemployment rate came out better than the consensus forecast, which was 10.5%, the fact was 10.2%. It shows a steady, gradual decline in the U.S. unemployment rate, which has a positive impact on the U.S. economy. The new consensus forecast also indicates that the unemployment rate is declining, and the U.S. economy is gradually improving.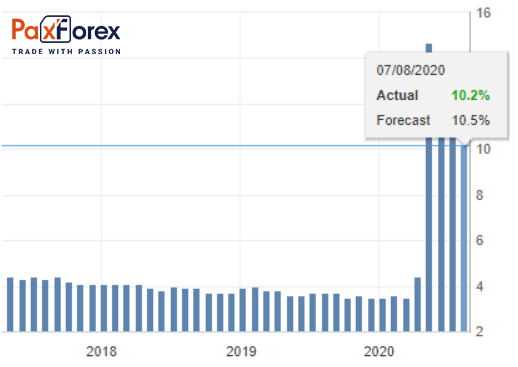 In the previous release of data, the movement on the EUR/USD currency pair at that moment made 76 points: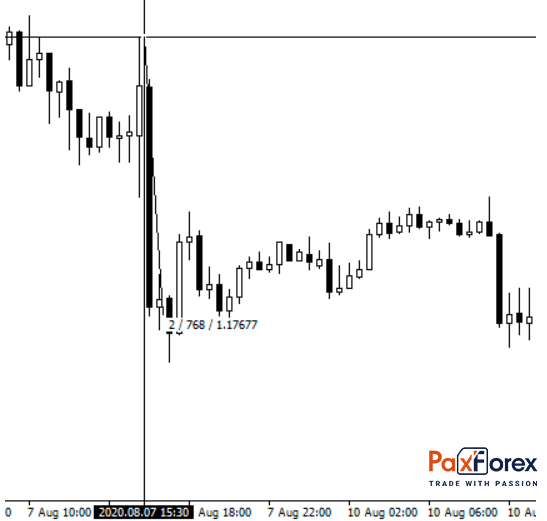 At the same time, having developed movement at 125 points within a few days: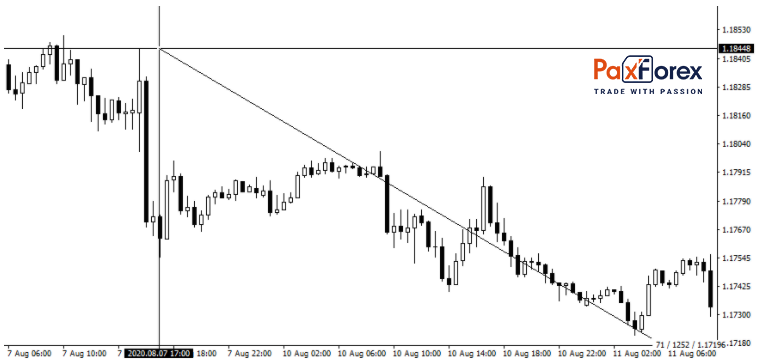 More interesting course of events took place on the asset, which closely correlates with the currency pair EUR/USD - gold, at the moment of publication gold prices fell by 408 points!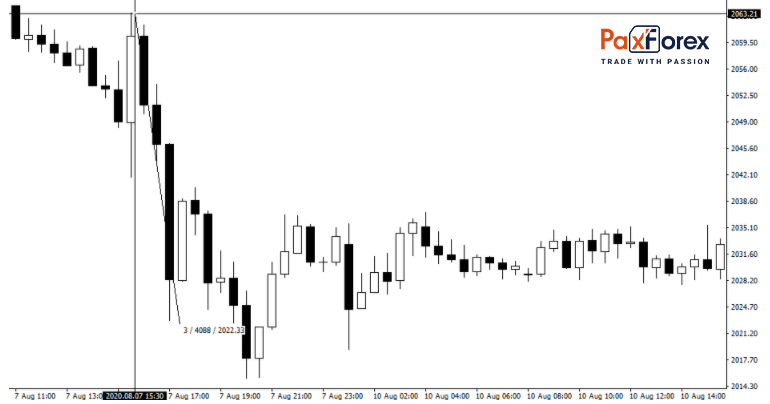 Subsequently, in a few days, gold dropped by 2028 points!