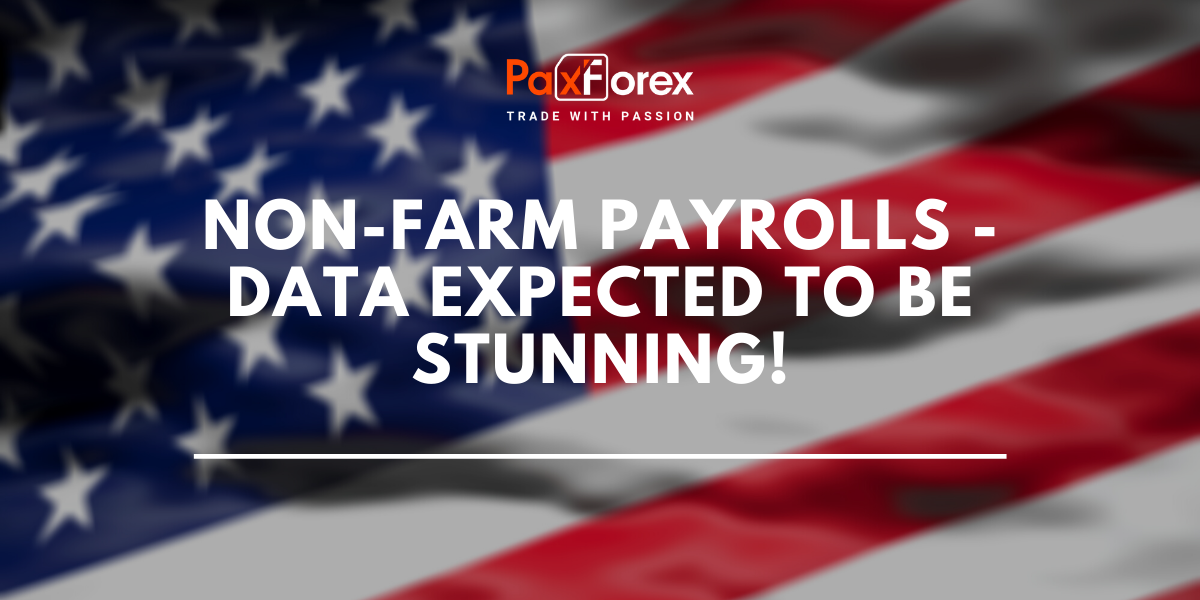 Source: PaxForex Premium Analytics Portal, Technical Insight
The U.S. Non-Farm Payrolls Report (NFP) coming out this Friday, 05/06/2020, is in the spotlight for Forex traders as last Friday's report broke historic records for job losses. The US Department of Labor reported a 20.5 million non-agricultural jobs loss last month. The recalculation for March was also worse, the actual loss was 870,000 jobs, not 701,000. The unemployment rate in the United States reached 14.7% in April and exceeded the postwar record. The April report showed that the U.S. unemployment rate in April increased to 14.7%, surpassing the 10% level in the financial crisis in October 2009 and the postwar record of 10.8%, but not reaching the high level of the Great Depression estimated at 24.9%.
The real number of unemployed is higher, as 14.7 percent do not include workers who are not looking for work or are underemployed - this figure rose to 22.8 percent.
The total employment rate in the United States is about 133.4 million people, the lowest level since June 1999. The total population of the United States as of January 20, 2020, is 329.2 million, according to official data.
Non-Farm Payrolls Employment
Last data: -20500K
Consensus Forecast: -10000 K
The number of jobs in the non-agricultural sector fell by 20.5 million in April, roughly in line with the Government's initial claims for unemployment benefits, to 20.112 million in the four weeks of April. The worst numbers showed the industries most affected by the pandemic: tourism, entertainment, restaurant and hotel.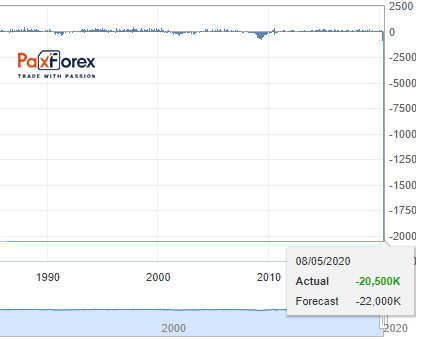 U.S. Average Hourly Earnings YoY
Last data: 4.7%
Consensus forecast: 0.7%
This indicator shows the change in the average hourly wage level for major industries, except agriculture.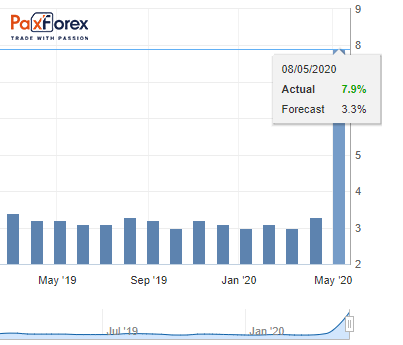 Unemployment Rate
Past data: 14.7%
Consensus forecast: 19.6%
Since the beginning of March alone, 33 million new unemployed have been registered in the United States. The White House, May 8, said the U.S. unemployment rate in April rose to 14.7 percent amid the Coronavirus pandemic. Before the crisis started in February, the unemployment rate in the U.S. was only 3.5 percent, while in March it rose to 4.4 percent.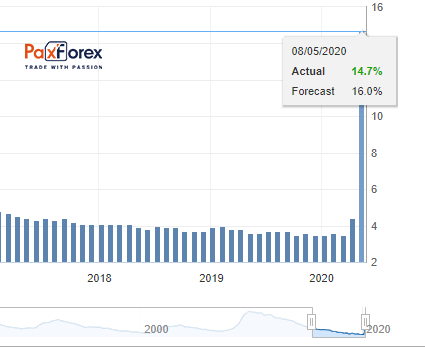 In the previous release of data, the movement on the EUR/USD currency pair at that moment made 26 points: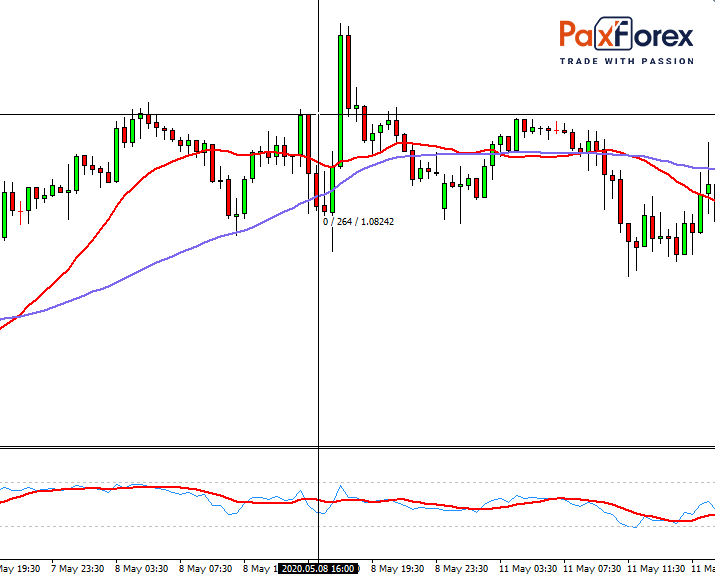 More interesting course of events took place on the asset, which closely correlates with the currency pair EUR/USD - gold, at the moment of publication gold prices fell by 128 points!