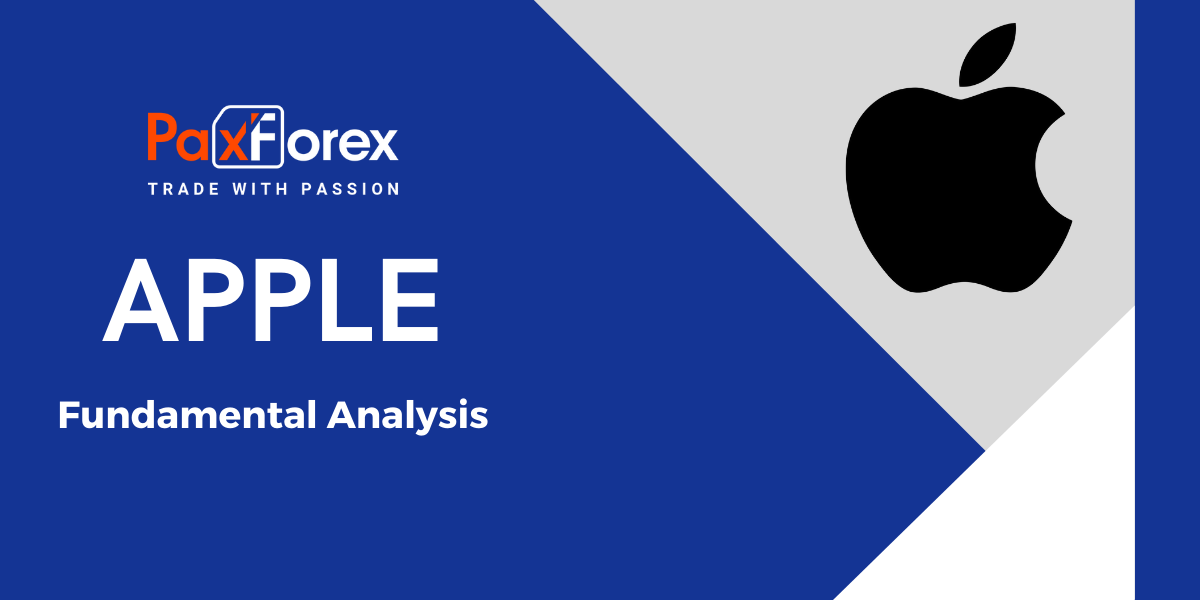 The shares of Apple (NASDAQ: AAPL) fell in price by about 25%. Coronavirus began to spread in the Chinese city of Wuhan. As a result, many manufacturers in and around the region stopped operating. The stringent measures taken seem to have slowed the spread of the infection in the region. There are now more new cases of coronavirus outside China than inside the country. Apple is doing much of its assembly work in China, and restrictive measures have hampered production capacity. In addition, to reduce the spread of the virus, Apple has temporarily closed its retail stores in China. For the same reason, Apple has closed all retail stores outside of China. This could result in Apple publishing a bad quarterly revenue report. It is important to note that one of its major suppliers expects production to return to normal by the end of March, and Apple will be able to reopen all retail stores in China.
The company said in a statement released on February 17: "Apple is strong, and this failure in our business is only temporary. Strength is an understatement. Apple has more than $200 billion in cash and liquid securities on its balance sheet and approximately $93 billion in debt.
Moreover, Cupertino, California, has a portfolio of products and services that has pleased customers for decades. When the pandemic lasts, its loyal customer base will almost certainly return with enthusiasm.
Even before Coronavirus restricted supply, wireless headphones with noise-canceling functionality were sold at major retail chains. The public reacted well to the release of the new generation iPhone in September last year. Its service segment, now with Apple TV+, Apple Card, Apple Arcade, Apple Music and others, is growing annually.
Finally, there are a couple of potential new products that are rumored to be under development. Firstly, it is the 5G iPhone, which can provoke significant revenue growth. Then there is an inexpensive phone, which will help Apple to gain a share in emerging markets.
Apple was one of the first major retailers to close its stores to help slow down the spread of coronavirus while continuing to pay staff. Undoubtedly, this decision will lead to lower sales while increasing costs.
What's more, Apple will allow customers in difficulty to skip March payments with their Apple Card without penalties or interest. There is no doubt that the public will appreciate the postponement, as they are struggling with the consequences of the global pandemic. In general, faced with extremely difficult circumstances, Apple seems to be making the right choices, saying the right things and taking all the right actions. These actions show that it cultivates long-term relationships with customers, which is attractive to investors. Building customer loyalty is one way that the company can sustainably increase revenue.
The next few months will undoubtedly not be easy. In fact, the reaction may be to invest cash in extremely safe assets. However, these are the scenarios that lead to high-quality stocks being sold at reduced prices.
Long-term investors should look for an opportunity to buy shares in this technological enterprise. Of course, the volatility is likely to continue in the short term as well.