Download and Install Metatrader 4 Platform
You can get a free version of MetaTrader 4 by going to MT4 PLATFORM download page. Wait while the download takes place.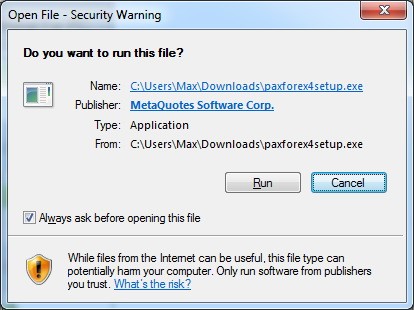 Pic. 1 - Downloading MetaTrader 4
After download is complete, lunch installation by double-clicking the setup program (pf4setup.exe). Next screen will appear.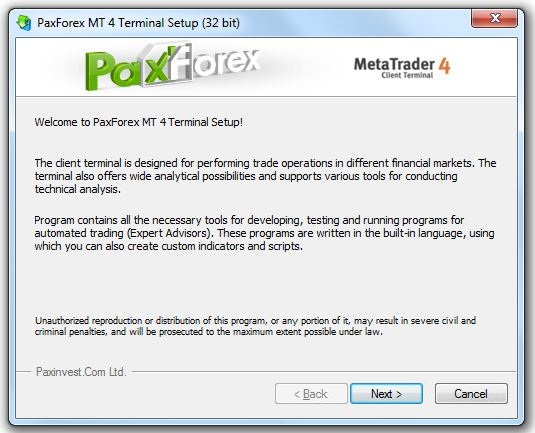 Pic. 2 - MT4 Terminal setup
Click NEXT to proceed to next window.
You see welcome screen and copyright information about Metatrader. Click NEXT to continue.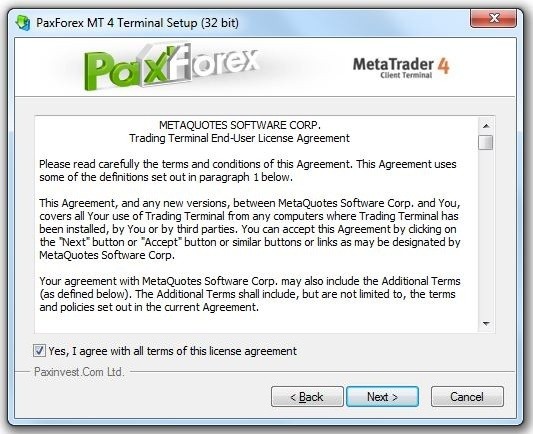 Pic. 3 - Agreement

On next screen you will see the End User License Agreement, to continue installation you have to select the option "Yes, I agree with all the terms of this license agreement". After you tick the option box, clickNext button.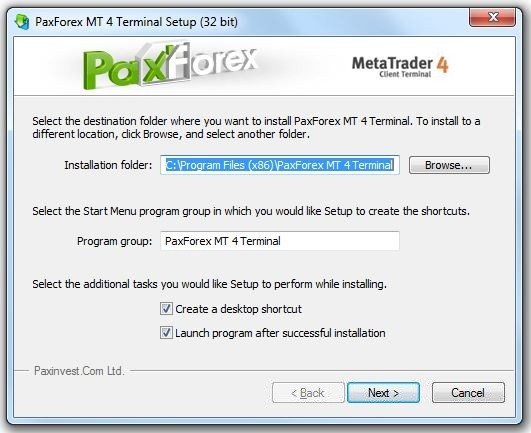 Pic. 4- Installation folder
In this window you can see route to destination folder where the MetaTrader will be installed. If necessary change the route or leave the default folder "C:\Program Files\MetaTrader 4". Click Next to continue.
On this screen setup program will begin extracting the packaged files and copying them into the MetaTrader 4 installation folder. You can click Cancel button anytime during the installation to cancel the process. Be patient as the setup program copies the files.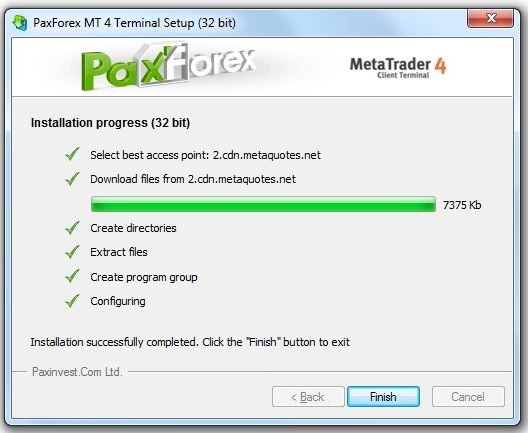 Pic. 5 - Copying Files

Congratulations! You have installed the MetaTrader 4 successfully and are ready to launch it. You can launch it by ticking the "Launch MetaTrader4" box. Then press the Finish button.