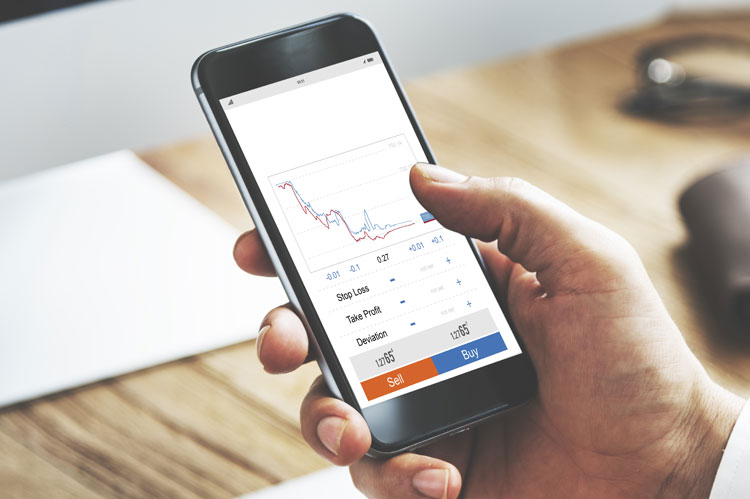 MT4 for iPhone
Metatrader4 is an advanced trading platform that allows its users to enter the world of currency trading and perform various transactions. The programming behind MT4 is majorly complex and that is why it operates primarily on computers, however, some traders have expressed the need to access their trading terminal on the go. The reasons to have mobile access to the platform could be either to check up on the market or even open a new position. Luckily, with the creation of the Metatrader4 mobile iPhone app this all became very possible.
Download Metatrader4 for iPhone
Needless to say, that having full control of the situation even when you are away from the computer can go a long way. Many professional traders choose to add MT4 Iphone app to their trading arsenal due to convenience and efficiency. It can always come in handy during business trips and vacations, when bringing your home PC along is simply not an option.
Mobile trading with iPhone
Since we already know that some of the perks that come with the Metatrader 4 for iPhone free download are usefulness and productivity, let's get somewhat technical and talk about specific features of the MT4 iPhone app. It is a common misconception that MT4 software for iPhone or any other smartphone will lack in the number of offered characteristics. But in reality, the Metatrader features available through the app can be more than enough for the full trading experience.
During the MT4 mobile trading iPhone lets you successfully utilize many of the PC verision's attributes. For example, you will have access to complete management of your trading account. The app will let you open and close all kinds of orders. Additionally, there are 30 different indicators available for installment in the application. This set of tools will be sufficient enough for implication of most trading strategies and should not be limiting a trader in any way.
And just like its desktop big brother, the MT4 app constantly gets improved and updated to ensure it is simple to follow and effective in getting the desired result. The user friendly design makes it possible for everyone to master the app in no time. It is fair to say, however, that in order to understand it fully you should have some previous understanding of currency trading in general and the Metatrader4 platform in particular. As previously mentioned, the MT4 developers are constantly working on making it better, so as long as you pay attention and get assistance when in doubt, you won't have any difficulties with both the PC version and the app. Plus, there are user guides available for all MT4 products which you can download along with the software from your broker's website.
In case the screen of your smartphone does not satisfy you with its size, there is also the MT4 for iPad which carries precisely the same features as the iPhone one. More and more professionals from different fields are switching to tablets nowadays due to their portability and productiveness. And the traders are not left out, since you can continue trading in the comfort of your couch or even in the beach chaise at the edge of warm ocean. Surely, the Forex traders 20 years ago didn't even dare to picture something like this.
Download Metatrader4 for iPhone
In case you are an Android fan, there is good news for you as well. The Metatrader for Android is also available and is just as efficient as the IOS one. Similarly with the MT4 for iPhone you can run the Metatrader on any Android device and have full access to managing your account, opening and closing positions and using one or several of 30 trading indicators.
No matter which device you decide to use, the advanced technology behind the MT4 apps will serve you just right in achieving any of your trading goals. And you already know that the key to success when it comes to Forex is to continue learning and stay calm in any situation. Detailed analysis and planning will ensure the positive results, while sophisticated tools will allow you to implement the needed tactics and strategies. Make sure to take your time while getting to know the software and feel free to address a user guide throughout your experience, whenever you think you need to double check something.