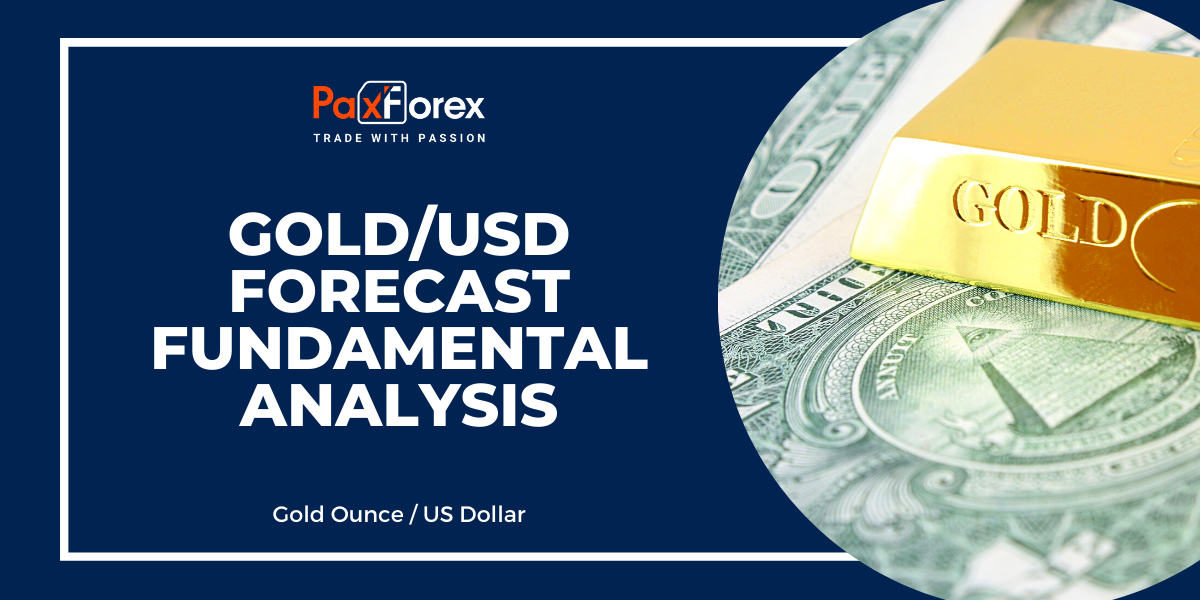 Source: PaxForex Premium Analytics Portal, Fundamental Insight
Global economic data suggests that the post-lockdown recovery has lost steam. Trade remains depressed, and high-frequency indicators suggest that consumers are slowing down, which will have a ripple effect throughout the business cycle. New daily Covid-19 infections have surpassed the previous peak in June in a growing number of countries, adding to a depressed outlook globally. With the US Federal Reserve guaranteeing US Dollar weakness, gold has more upside ahead, with a new all-time high this year on the table.
The forecast for the GOLD/USD turned bullish after this precious metal corrected into its upward sloping Ichimoku Kinko Hyo Cloud. The Tenkan-sen and Kijun-sen flatlined, and price action can use the strength of its current support to retrace its most recent sell-off. Safe-haven demand is picking up steam as the Covid-19 pandemic appears to be at the initial phase of a second wave. The World Health Organization warned European governments over the rising trend, while several French hospitals reported peak capacity in ICU units.
The CCI shows the GOLD/USD reached extreme oversold conditions on the D1 chart. Together with the support of the Ichimoku Kinko Hyo Cloud, traders should expect a reversal of the sell-off. With global central banks maintaining historically low-interest rates, they also continue to purchase gold as a currency hedge and for the stability of their currencies. It remains the primary asset during turbulent times, and the Covid-19 pandemic may have ushered in a decade of challenging conditions. Will bulls have the power to force a rally in gold? Subscribe to the PaxForex Daily Fundamental Analysis and earn over 5,000 pips per month.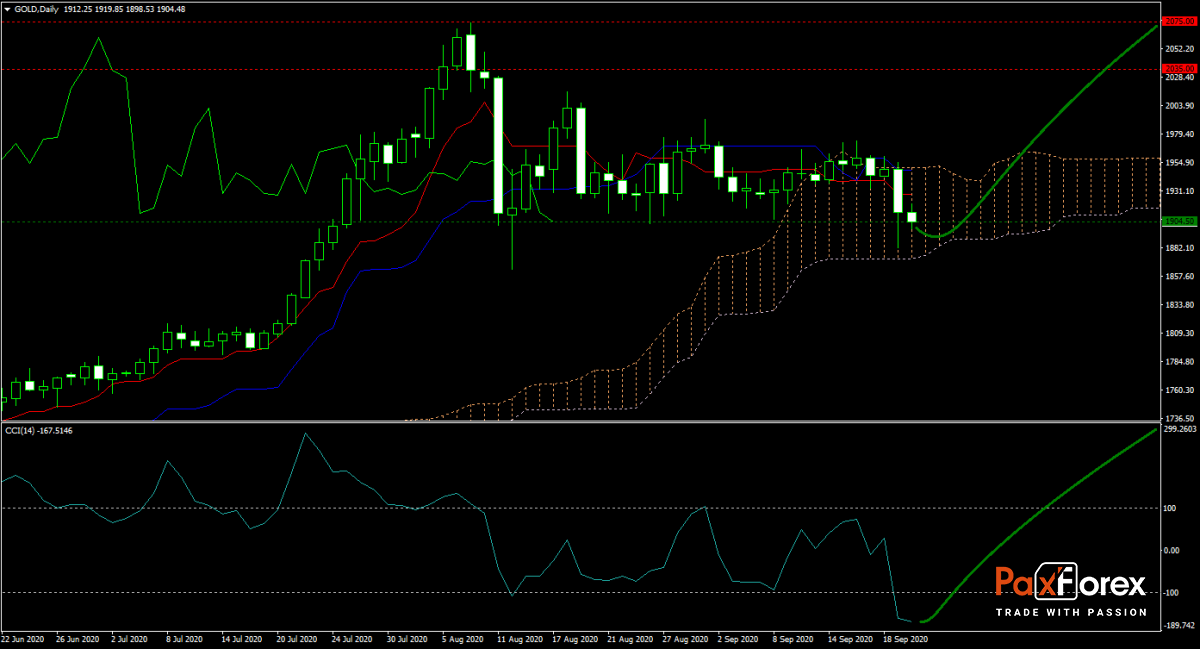 Should price action for GOLD/USD remain inside the or breakout above the 1,882.00 to 1,919.85 zone the following trade set-up is recommended:
Timeframe: D1
Recommendation: Long Position
Entry Level: Long Position @ 1,904.50

Take Profit Zone: 2,035.00 – 2,075.00

Stop Loss Level: 1,864.00
Should price action for GOLD/USD breakdown below 1,882.00 the following trade set-up is recommended:
Timeframe: D1
Recommendation: Short Position
Entry Level: Short Position @ 1,864.00

Take Profit Zone: 1,791.00 – 1,817.50

Stop Loss Level: 1,882.00
Open your PaxForex Trading Account now and add this currency pair to your forex portfolio.