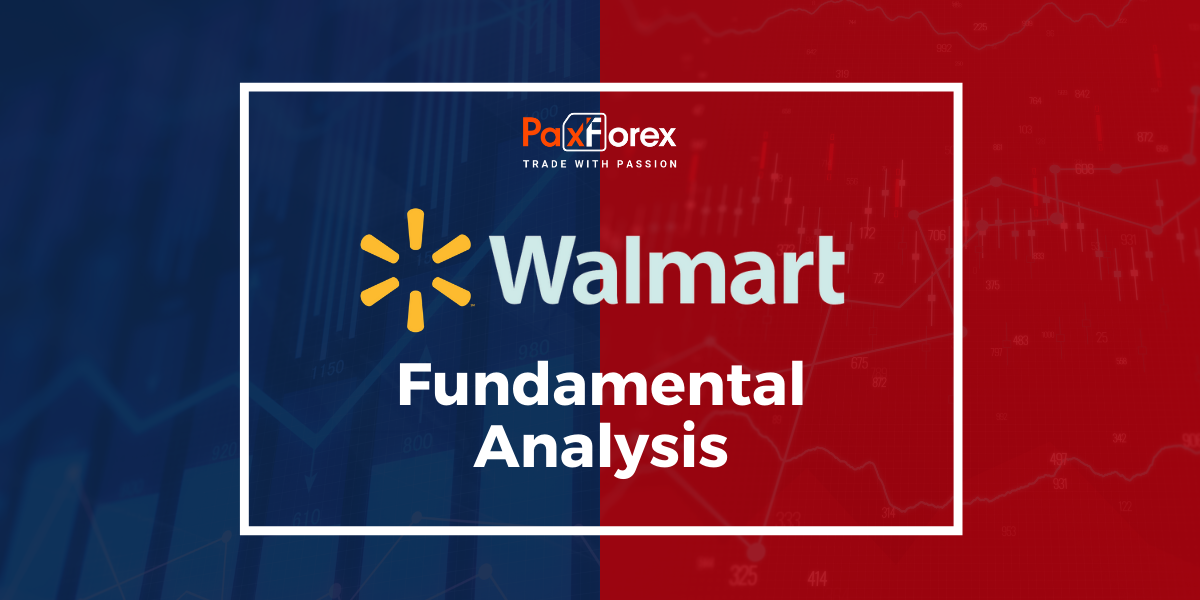 Source: PaxForex Premium Analytics Portal, Fundamental Insight
Walmart has long been a triumph, which has led to the company encouraging shareholders to pay good dividends. But there are many companies that pay dividends. As we've seen this year, many of them, including large and well-established companies, have suspended or reduced their payments. Of course, the COVID-19 pandemic has created uncertainty and hurt companies' results, especially in some industries. Nevertheless, the performance of giant retailers like Costco and Target suggests that investors have relatively low expectations for the year ahead. With that in mind, let's take a look at what really impacted Walmart's performance in 2020 and what we should expect in 2021.
The shift in consumer priorities during the pandemic rewarded companies that could provide a seamless online shopping experience, which has been Walmart's strategic goal for years. The company showed its progress in that direction, posting 10% growth in comparable-store sales in fiscal Q1, 9.3% growth in Q2, and 6.4% growth in Q3.
The surge in e-commerce volume offset the decline in-store traffic in each of those periods, and the company largely managed to accumulate an inventory of popular items such as consumer goods and household items. It was no small feat, given the massive supply chain challenges the company dealt with and the unprecedented level of demand that persisted in ever-changing categories throughout the year.
Walmart, however, could have done better. Rival companies such as Costco and Target had higher growth rates in 2020, and even Kroger managed to regain some of the market share it recently lost in the grocery niche. These relative growth rates are one of the key drivers of weak stock growth in 2020. It's also an open question as to where growth will stop over the next few quarters, given the fact that growth has slowed in each of the last two reporting periods.
On the other hand, Walmart shareholders can point to the fact that profitability is up and profits are likely to continue now that the retailer has an efficient multi-channel platform up and running. Adjusted operating profit jumped 19% last quarter, thanks to higher gross margins, as Walmart sold more discretionary items such as consumer electronics and home furnishings.
Cash yields should support the stock in 2021 as well. Walmart executives have cut back on repurchase spending in 2020 due to increased volatility caused by the pandemic. As a result, they enter the new fiscal year with an unusually high cash balance, which they will likely allocate to repurchases and dividend payments once the economic outlook calms down.
We cannot but mention that Walmart's earnings potential is modest. The stock promises an annual return of about 1.5%, similar to Target and above Costco.
Investors will have a clearer picture of Walmart's outlook for 2021 when CEO Doug McMillon and his team release their fourth-quarter report in mid-February. Assuming there are no big surprises in this announcement, the most likely scenario is that the retailer continues to marginally outperform the market thanks to competitive assets such as its leadership position and improved earnings projections.
Yes, Walmart's huge sales base means that these strengths won't generate much revenue growth. But they protect shareholders during market downturns and keep the business cash flowing. Wall Street recognized the company's success in 2020 and that Walmart should maintain its value for the year ahead.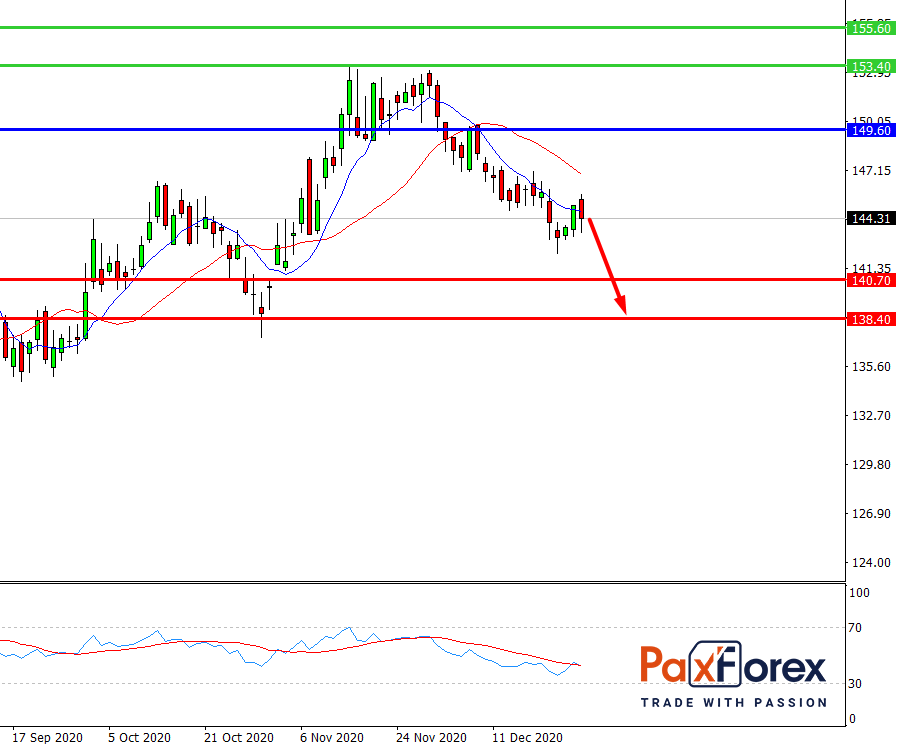 While the price is below 149.60, follow the recommendations below:
Time frame: D1
Recommendation: short position
Entry point: 146.38
Take Profit 1: 140.70
Take Profit 2: 138.40
Alternative scenario:
If the level 149.60 is broken-out, follow the recommendations below:
Time frame: D1
Recommendation: long position
Entry point: 149.60
Take Profit 1: 153.40
Take Profit 2: 155.60