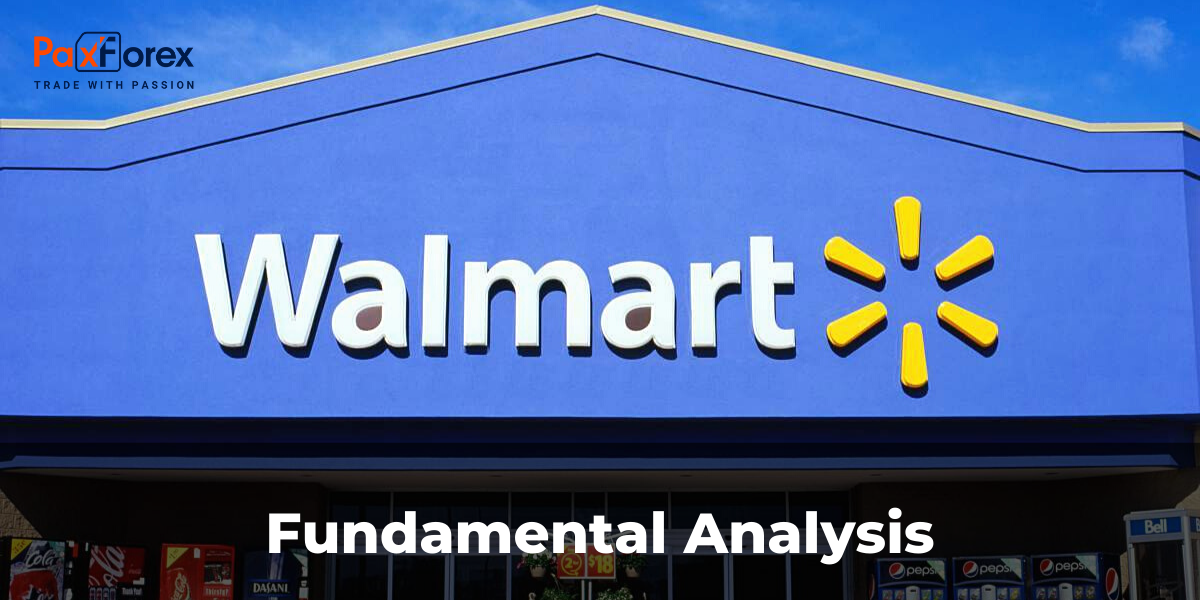 Source: PaxForex Premium Analytics Portal, Fundamental Insight
Walmart Inc. has been illegally mishandling opioid painkillers sold through its pharmacies for years, and two pension funds have filed claims for access to internal records of the world's second-largest retail giant. Media reports and information disclosed in mass opioid lawsuits in federal court. It was reported that Walmart failed to comply with laws requiring control of sales of strong painkillers, said in their lawsuits lawyers of the Norfolk County Retirement System and the Detroit Police and Fire Department Retirement System. Lawyers from the states, cities, and counties suing the company to pay billions of dollars in fines to combat the effects of the opioid epidemic in the United States. Walmart "has failed to implement basic compliance measures to protect its pharmacies from being used as a cover for the illicit distribution of opioids," according to complaints filed with the Delaware State Court of Chancery.
"Walmart takes its responsibility to shareholders seriously," said Randy Hargrove, the company spokesman, in a statement. "There is no credible basis to conclude that Walmart or its board of directors are involved in any wrongdoing. We will respond in court as necessary".
Walmart and several U.S. pharmacy chains will stand before a federal jury in November in Cleveland, where states and municipalities will seek billions in damages. The funds that own Walmart shares say that some managers of the largest retail chain have ensured a steady flow of opioids to so-called pill mills, which are then used for illegal purposes. When the federal government moved to investigate and then prosecute, Walmart used its political influence to "obstruct any such enforcement action by forcing civil servants to quit their jobs in dissatisfaction and disgust," according to a report from the foundations.
According to the complaints, granting access to the company's internal documents is justified because investors have grounds to suspect Walmart managers of violating their legal obligations to shareholders. According to Forbes magazine, Walmart, located in Bentonville, Arkansas, is the second-largest retailer in the world after Amazon Inc. by "income, profits, assets and market value".
Other Delaware judges have ordered companies involved in the opioid industry to transfer relevant documents. In January, Chancellery Judge Travis Laster instructed AmerisourceBergen Corp., one of the largest U.S. drug distributors, to disclose files on how it treated painkillers to investors.