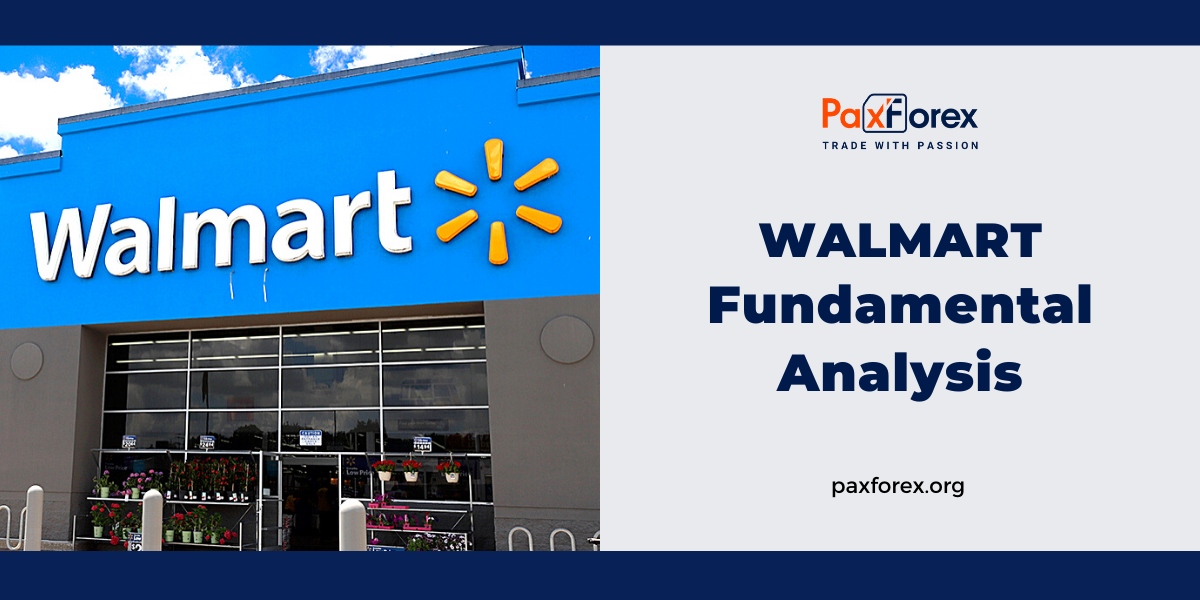 Source: PaxForex Premium Analytics Portal, Fundamental Insight
Today's Walmart may not seem too wildly different from Walmart of five years ago. Sure, the company now has a much larger online presence, second only to Amazon.com in terms of e-commerce sales within the United States. The addition of a curbside pickup service is a nice advantage, but Walmart is still largely a "brick-and-mortar" business.
At first glance, it doesn't look like the retailer is going to change dramatically in five years, starting in 2026.
But take a closer look at the company. Five years from now, Walmart will not be a simple retailer. It is slowly but surely becoming a model for online sales.
Admit it, that's not a phrase you hear too often, but it's an apt description for Walmart nonetheless. Simply put, such a company aims to solve everyday problems so well that consumers don't hesitate to turn to this organization for help.
There aren't many companies like this, but Amazon is one of them. It's not just a place to buy things online. It's something that's on your TV or tablet, or perhaps on your desk in the form of a digital assistant. Shoppers can automate repetitive purchases of certain items that they use over and over again through Amazon technology. It could be your grocer, a good handyman, or even a fashion consultant.
Walmart hasn't reached that level yet, but it's definitely moving in that direction.
Yes, the advent of Walmart+ is one of those moves. The benefits of the program so far are modest: free shipping on all orders, regardless of size, at $98 a year (or $12.95 a month). As a bonus, the retailer can deliver refrigerated or perishable products from most of its stores, offering something Amazon can't. Same-day delivery is even possible for some products in certain areas.
Walmart could take years to get close to the 126 million Prime subscription users that Digital Commerce 360 estimates Amazon currently serves. And Walmart seems to realize that it needs to give subscribers more than just scanning services in its stores and discounts on fuel. Without saying exactly how Doug McMillon commented last month that he'd like to see more benefits for Walmart+ in the future. But the hard part has begun - the platform designed to keep people connected to the company is already in place.
In-store shopping practices may improve soon, too. Right now, it's only an experimental program, but the retailer's ongoing experiments to turn shoppers' smartphones into tour guides of sorts as they walk down the aisles are well received by the public. Even though this new in-store technology isn't as popular, it will allow the company to collect more valuable data on consumers.
Speaking of technology, Walmart announced Monday this week that it is partnering with Ribbit Capital to create a new outfit of tech experts. Ribbit is one of the key patrons of exchange site Robinhood, and together the company hopes to create a new platform that will meet the needs of their shared customer base. While exact numbers are fuzzy, Walmart's wide swath of loyal customers is considered underbanked or even unbanked, meaning they don't have the typical access to a bank that other consumers might have. By developing a closer connection with these customers, they may be more likely to shop at Walmart in the future.
Despite all the obvious improvements Walmart is making, there are just as many vague updates.
For example, a year ago, the retailer added a surprisingly wide range of premium liquor and wines to its in-store offerings and added local craft beer to its mix. In 2019, the company purchased a wholesale beef production facility. It was done not only to increase control over the supply chain but also to provide the kind of sustainability and transparency of quality that consumers are increasingly demanding.
It's all a subtle hint that Walmart is now paying extra attention to what it puts on its shelves, responding to changing consumer expectations. Five years ago, it was unlikely that the company, or most of its customers, would have even cared about premium alcohol or organic meat.
All of this is just an example of the evolution this retailer has undergone in the last couple of years. More (though less pronounced) changes have been introduced. And, like the ones mentioned above, these changes seemed like strange ideas for this particular company, which adopted them just five years ago. That's not the case now. Tie all the facts together. It's all part of a huge, cohesive plan to meet customers' needs when and where they want it, which will become much clearer five years from now.
It remains to be seen how much additional growth Walmart can create for itself with a wider network; analysts are modeling more of the same sustained growth we've already seen throughout 2025. However, they seem to be underestimating just how sticky Walmart's network will become now that more strategic elements are falling into place. Thus, the analytical crowd may be underestimating the retailer's real growth potential.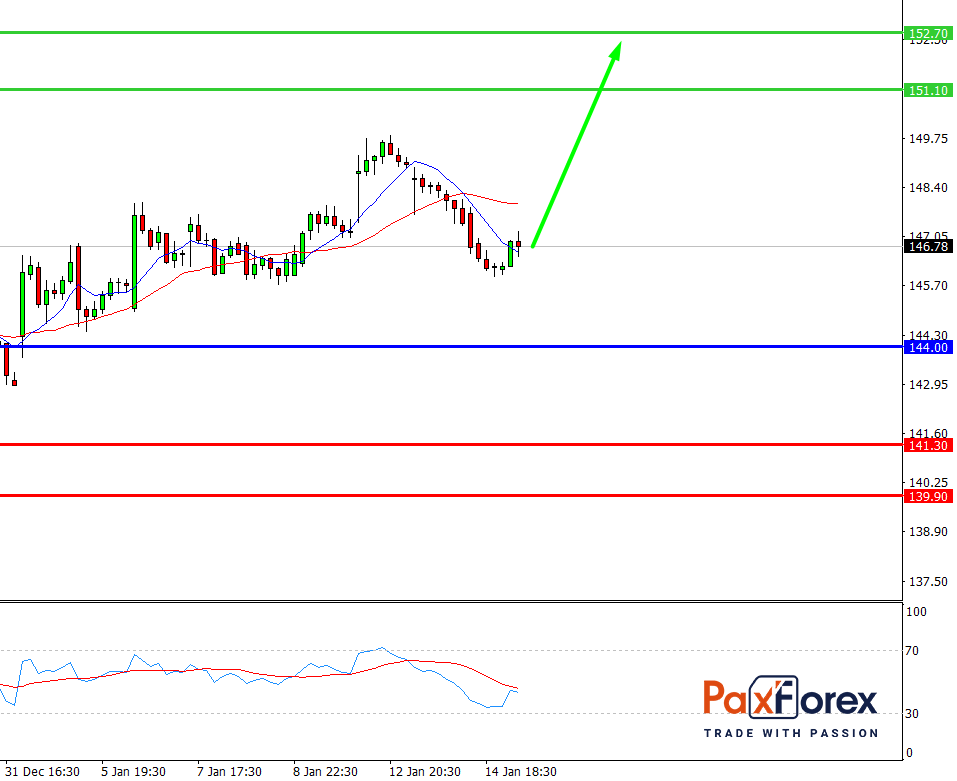 While the price is above 144.00, follow the recommendations below:
Time frame: D1
Recommendation: long position
Entry point: 147.20
Take Profit 1: 151.10
Take Profit 2: 152.70
Alternative scenario:
If the level 144.00 is broken-down, follow the recommendations below:
Time frame: D1
Recommendation: short position
Entry point: 144.00
Take Profit 1: 141.30
Take Profit 2: 139.90