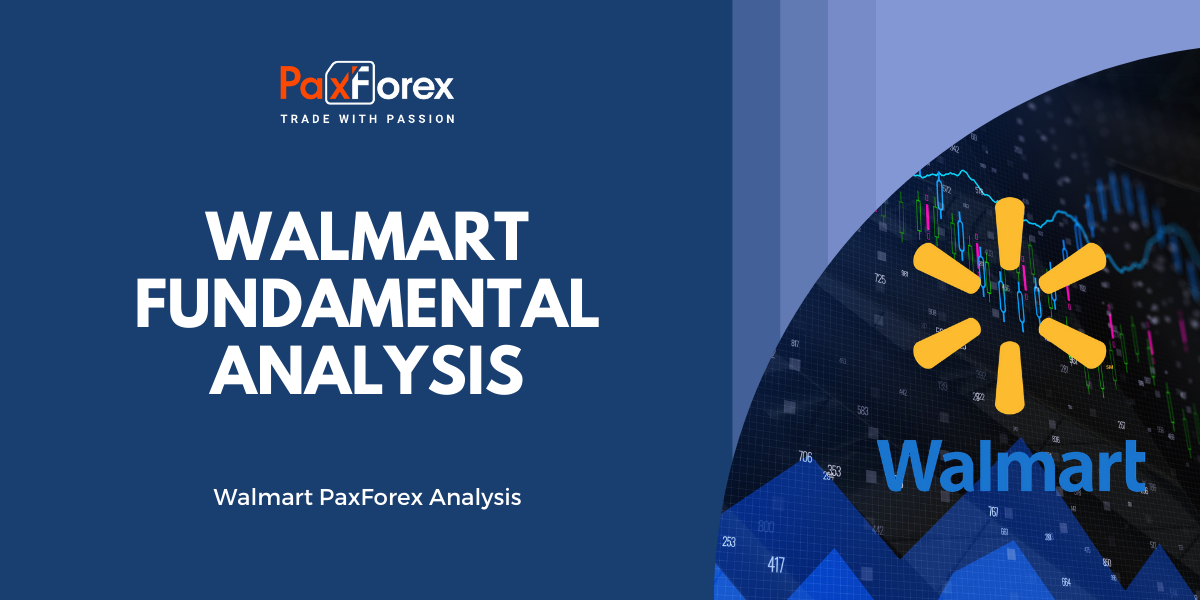 Source: PaxForex Premium Analytics Portal, Fundamental Insight
As you know, consumers can find a wide range of products at Walmart. Starting next week, they will also be able to put health insurance in their shopping cart.
A major retailer announced yesterday that Thursday, October 15, will launch Walmart Insurance Services, a licensed brokerage service. The division, which is licensed in all 50 states plus the District of Columbia, will start selling Medicare insurance plans. The start date is not accidental, as it is the beginning of the Medicare Annual Registration Period (which lasts until December 7).
At this initial stage, Walmart's insurance services will sell Medicare plans from various well-known suppliers, including, but not limited to, "Humana", "Anthem" and "UnitedHealth Group" UnitedHealthcare. The company says that more can be added in the future.
The initial focus on Medicare's plans is characteristic of Walmart, which for many years has been strongly focused on customers who care about the budget. Accordingly, the company has played out the potential aspects of saving money for its new service, citing a recent study from eHealth indicating that one of Medicare's ten beneficiaries has a plan that is the most cost-effective.
"Helping customers choose the right Medicare insurance plan to meet their needs is consistent with Walmart's mission to help people save money and live better lives," the company wrote in a press release announcing the new service.
But we should not forget that the launch of the new service is taking place against a negative backdrop. Walmart received potentially bad news on Monday when a Delaware Chancellor Judge Travis Laster ruled that the retailer should provide files related to two major opioid lawsuits.
"I don't think you can say with a serious person that there is no evidence of misconduct," Laster said during a video hearing.
Lawsuits "Norfolk County Retirement System v. Walmart Inc." and "Police and Fire Retirement System of Detroit v. Walmart Inc." were filed in June by two pension funds owning Walmart shares. The lawsuits allege that for many years Walmart has been breaking the law by selling a large number of potent opioid painkillers to doctors and other individuals operating "pill mills."
According to the Bloomberg law, a Cleveland federal judge, Dan Aaron Polster, heard evidence earlier this year that Walmart began to mark mass orders for opioid painkillers as early as 2011, but said that "it seems that Walmart simply sent the marked orders and did not report them to the Drug Enforcement Agency. In response to a lawsuit in June, Walmart spokesman Randy Hargrove replied, "There is no credible basis to believe that Walmart or its board has committed any misconduct." The actual lawsuit is due next month, in November 2020.
Judge Laster said on Monday that the pension funds "clearly have credible grounds" for their lawsuits, in which Walmart may be forced to pay billions of dollars in damages if the charges are found to be true.
It is not the only multi-billion-dollar damage that Walmart could suffer this year. The company recently sold its supermarket chain Asda in the UK for $8.8 billion but lost $2.5 billion as a result of a divestiture, which is expected to have a significant impact on its earnings per share in the year when the deal is closed.
Walmart shares fell 0.8 percent on Tuesday. It, however, improved the S&P 500 index, which fell 1.4 percent a day.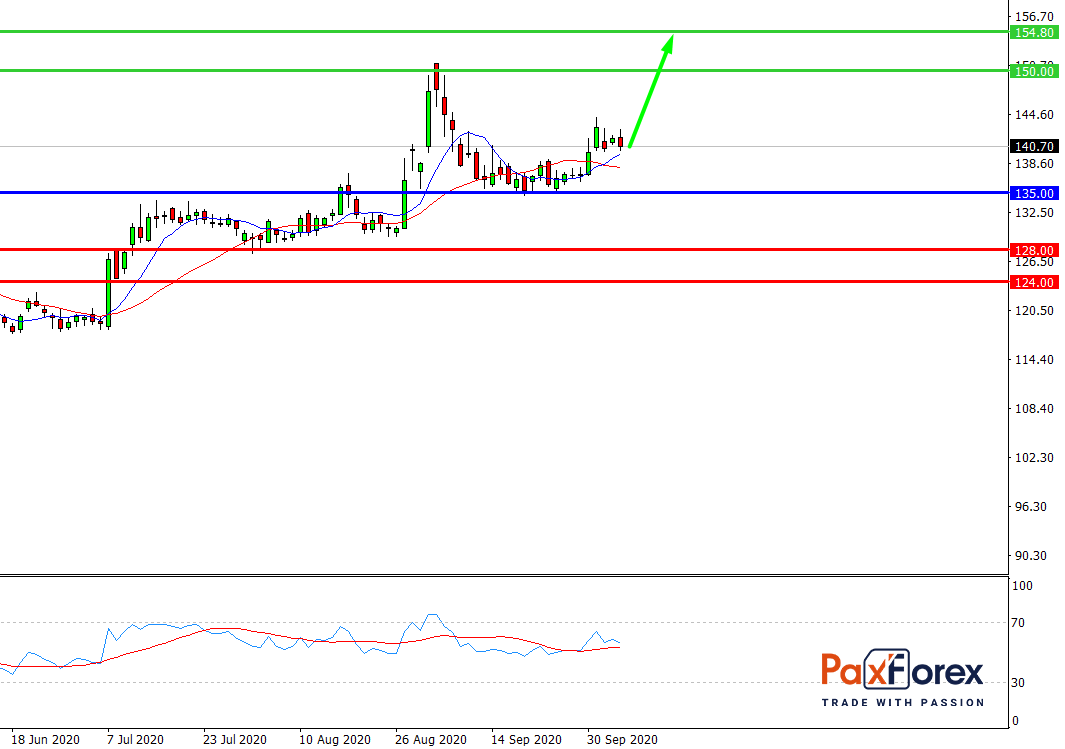 While the price is above 135.60, follow the recommendations below:
Time frame: D1
Recommendation: long position
Entry point: 141.77
Take Profit 1: 150.70
Take Profit 2: 154.80
Alternative scenario:
If the level 135.60 is broken-down, follow the recommendations below.
Time frame: D1
Recommendation: short position
Entry point: 135.60
Take Profit 1: 128.50
Take Profit 2: 124.30