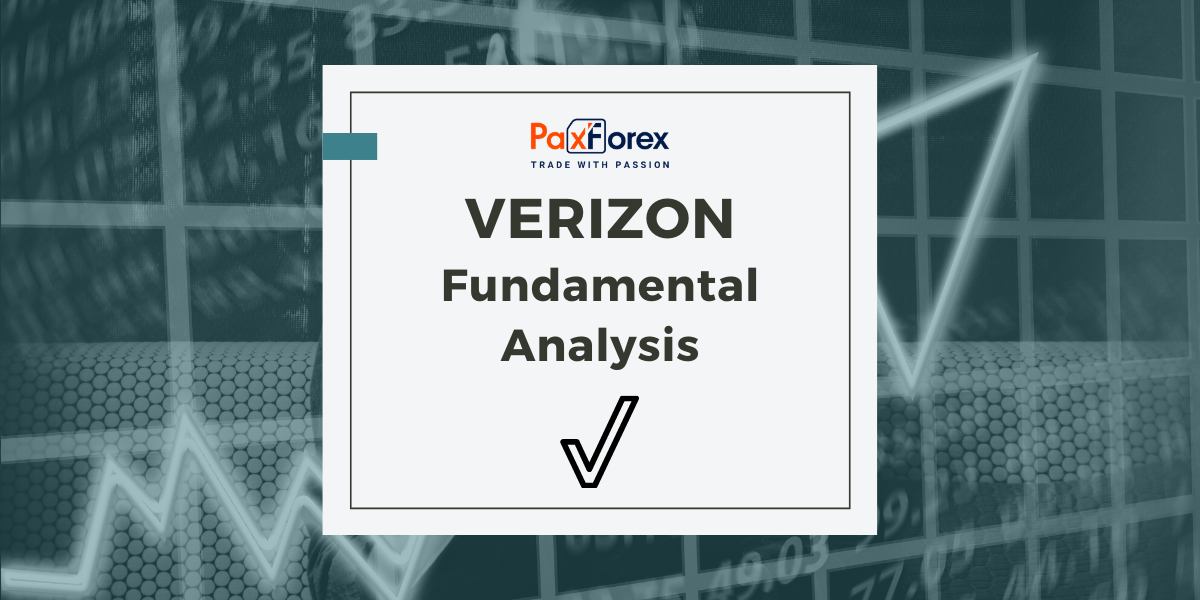 Source: PaxForex Premium Analytics Portal, Fundamental Insight
Verizon is about to make deep connections with both customers and investors. As more customers move to 5G-enabled devices, Verizon should finally begin to profit from its 5G investments.
Moreover, Verizon, T-Mobile, and AT&T have formed an oligopoly in the U.S. to provide this service. As more and more individuals, businesses, and gadgets move to 5G networks, Verizon must continue to generate stable, substantial yields for shareholders.
Verizon has fully transitioned to 5G. Such bets are generally regarded as perilous. As most professional traders will advise you, it's more reasonable to diversify the portfolio. Nevertheless, it can be the one time when going against established insight makes more sense. Taking into account the very nature of wireless these days, and the declining level of competition in the 5G arena, such a plan is unlikely to fail Verizon.
Moreover, diversification efforts haven't helped the major players in the industry. Previously, Verizon purchased AOL and Yahoo! to shape the media business. This investment has been unprofitable in the past and has hurt the stock. Nevertheless, while Verizon Media has remained active, it has turned its attention almost exclusively to 5G.
Next comes AT&T, which has a bet on pay-TV and streaming. AT&T's $67.1 billion investment in DirecTV only resulted in a cord-cutting. Now, as per the Financial Times, AT&T has got bids for the DirecTV business, which would value it at about $15 billion.
By no longer betting big on media, Verizon is putting itself in a better financial position. Indeed, like its 5G peers, it has had to invest tens of billions in the 5G network.
In the past nine months alone, Verizon has spent nearly $14.2 billion on capital spending. That's more than the $12.3 billion it spent for the same period back in 2019.
Still, Verizon can afford that investment. In the first nine months of 2020, the company earned more than $18.3 billion in free cash flow. It does not include funds spent on capital expenditures. It also left enough cash to spend $7.6 billion on dividends over the same period.
Strong free cash flow is probably one of the reasons Verizon shareholders got a dividend payout boost after the last quarter. At just over $2.51 per share, Verizon's dividend now yields about 4.2%. It should be mentioned that this is the 14th annual increase.
This dividend could also help Verizon build a strong bond with investors. The forward price-to-earnings (P/E) ratio is 12. Additionally, taking into consideration the flat earnings growth from the last earnings report, Verizon may not seem to justify a higher multiple.
Nevertheless, Verizon looks like a compromise choice between its two direct peers. Over the past five years, Verizon's stock has yielded about 66%. It is well below the growth of T-Mobile, which was just over 250% over the same period.
Nonetheless, Verizon has outperformed AT&T by 20% over five years. The dividend, which now yields about 6.8%, is the only reason AT&T shareholders have earned a positive return at all.
Verizon may have another advantage. T-Mobile's rise came at a time when the stock market was surging. Without a dividend, investors may abandon T-Mobile if the stock market goes down again
On the other hand, Verizon's growing dividend provides shareholders with a huge stimulus not to get rid of shares during a downturn in the market.
Given the company's financial performance and the future of its business, Verizon is a great investment idea, especially for those interested in growth and revenue generation.
Even though Verizon performed poorly compared to T-Mobile, investors should not assume that they got a weak signal from Verizon stock. Verizon is still experiencing slow, steady growth. The stabilizing impact of the dividend also gives investors a strong connection to telecom stocks.
Also, the massive, focused investment in 5G puts the company in line with few opponents. As long as a company keeps its network stable and reliable, it should attract and retain business regardless of the economy.
Investors who want stability, cash returns, and rising stock prices are likely to find all of these criteria in Verizon stock.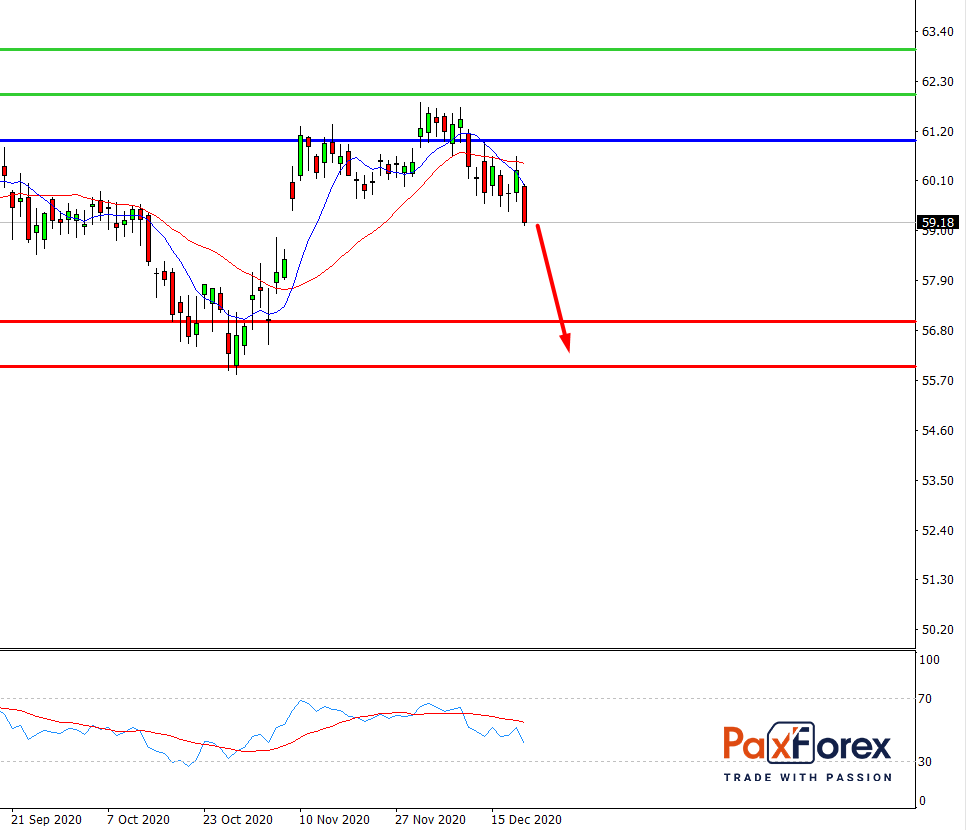 Provided that the company is traded below 61.00, follow the recommendations below:
Time frame: D1
Recommendation: short position
Entry point: 59.00
Take Profit 1: 57.00
Take Profit 2: 56.00
Alternative scenario:
In case of breakout of the level 61.00, follow the recommendations below:
Time frame: D1
Recommendation: long position
Entry point: 61.00
Take Profit 1: 62.00
Take Profit 2: 63.00