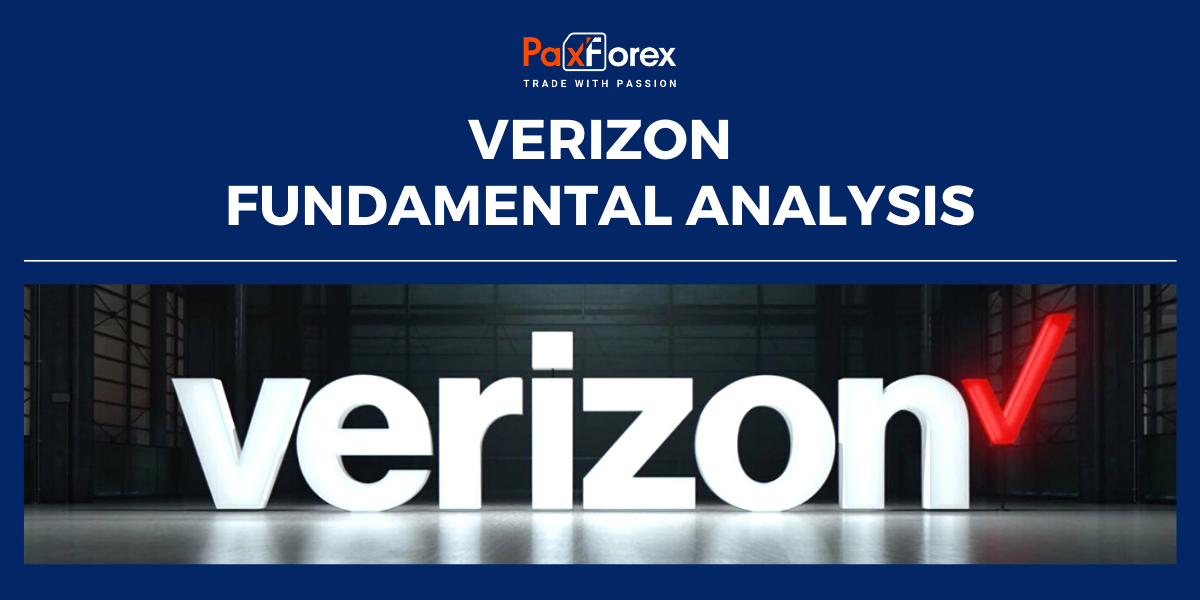 Verizon shares often attract investors. However, if 5G wireless services resume revenue growth, VZ shares may have a much greater appeal. As a component of Dow, Verizon shares pay a dividend of 4.6%. During the pandemic, Verizon shares outperformed AT&T shares. Verizon has less debt than AT&T, which was also affected by the loss of DirecTV subscribers. Verizon lowered its revenue forecast for 2020 on April 24 and withdrew its revenue forecast as Coronavirus impacted its wireless and media business. Earlier, Verizon postponed its share buyback as it is raising cash for the upcoming auctions of the 5G wireless spectrum. Meanwhile, T-Mobile US (TMUS)'s the acquisition of Sprint ended April 1. The merger will create a stronger competitor for Verizon and AT&T by allowing T-Mobile to stockpile 5G wireless services. Thanks to low-interest rates, Verizon shares have performed well since the global recession of 2008-2009. At one point, the telecommunications giant jumped to first place in terms of share growth rates. Despite this, Verizon shares have consistently lagged behind the S&P 500 and have not yet surpassed the maximum they reached in 1999, which is not a stock growth rate.
Trump's administration expects an economic boom from 5G wireless services. This makes the spectrum more accessible for 5G wireless communications. Verizon has been aggressive in building 5G wireless infrastructure. According to analysts at Verizon, the development of 5G infrastructure may lead to increased revenues and revenues, which are now truly anemic.
Verizon is the largest provider of wireless communication services in the U.S. It also sells wired services to consumers in the northeast of the country and business services around the world.
Verizon is much more exposed to the U.S. wireless market than its rival telecommunications firm AT&T. Verizon earns nearly 85 percent of its adjusted income from its wireless business.
The company has repaid its debt since it acquired a 45% stake in the Vodafone Group (VOD) in a $130 billion wireless joint venture in early 2014. One of the catalysts for Verizon's stock could be the return of the buyback program. First, its credit rating should be upgraded.
Also, its senior management is new. Before joining Verizon, Hans Westberg was Chief Executive Officer of Ericsson (ERICY), a network transmission company. Westberg and Rima Qureshi, also an Ericsson veteran, joined Verizon in 2017.
Ronan Dunne, head of consumer business at Verizon, was previously CEO of the UK-based O2 wireless company. He joined Verizon in 2016.
Verizon's revenue jumped almost 26 percent in 2018 as Trump's administration reduced corporate taxes and new accounting rules increased profits.
In 2019, profits increased by 2 percent to $4.81 per share, while revenues increased by almost 1 percent to $131.87 billion.
For 2020, Verizon initially projected earnings per share to increase in the range of 2 percent to 4 percent. It predicts "consolidated revenue growth in percentage terms of low to average earnings compared to the full year 2019".
On April 24, Verizon revised its forecast for earnings per share due to the pandemic. The company said it expects earnings per share in 2020 in the range of 2% compared to the previous forecast.
The company expects 5G wireless communication to play an important role in manufacturing automation, cloud gaming, off-road vehicles, unmanned aerial vehicles, and remote healthcare services.
The company's mobile 5G services use the high-frequency radio spectrum. Besides, Verizon is likely to buy the midrange spectrum at federal auctions. It could spend over $15 billion or more on the mid-band spectrum, analysts say.
By the end of 2020 Verizon plans to cover 60 cities with 5G "Ultrawideband" mobile services. In low-frequency bands, its plans are based on dynamic spectrum distribution or DSS.
It is expected that mobile 5G will transmit video to smartphones at least 10 times faster than current networks. Some studies, however, say that consumers may not switch to 5G due to high network fees.
Before the coronavirus outbreak, analysts expected that the 5G marketing war would intensify in 2020. However, the long-awaited launch of the new iPhone, ready to work in 5G, Apple (AAPL) may be delayed due to problems with the supply chain.
Verizon has tested 5G broadband service for homes in four cities - Houston, Indianapolis, Los Angeles, and Sacramento. However, Verizon does not expect significant revenue from 5G wireless broadband services for homes until 2021.
Verizon told analysts that it expects 5G business services to begin to gain momentum in 2022. However, the global technical standard 5G related to services for businesses has been postponed due to coronavirus.
The emergence of 5G wireless applications, such as unmanned aerial vehicles or remotely operated remote medical treatments, could take years.