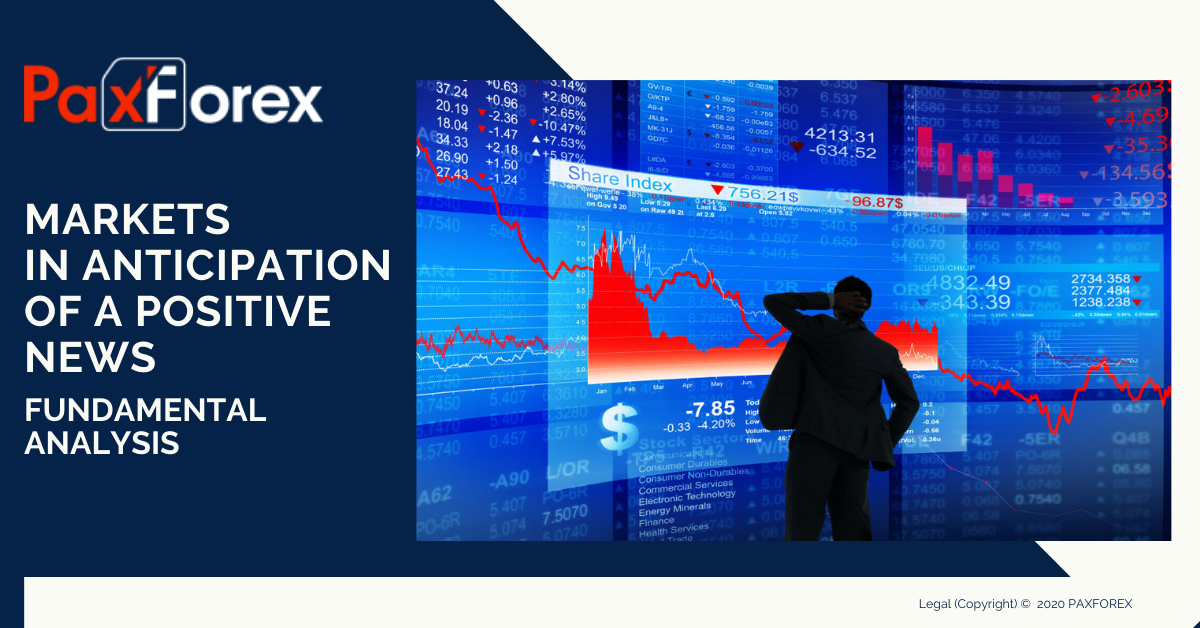 Thursday did not bring much good news that would change the situation in the world. The virus continues to spread at a slow pace outside China. Macroeconomic statistics that came out Thursday are neutral. If the coronavirus epidemic falls within a few weeks, then markets are likely to start recovering, which may give investors optimism and we will see a rapid rise. On the other hand, if it is not possible to limit the spread of coronavirus and it will continue to expand, it will be difficult to predict the economic consequences, but we should not expect anything positive.

On Thursday the futures for the S&P 500 index opened with growth at 3100 p., then the price went down rapidly below 3010 p. and then rose back. But by 19.00 GMT the index price was already minus 2.25%. The price of gold remained in flat in a narrow corridor of $1640-1660 per ounce. The USD index fell in price to 98.5 p., to the level that was fixed in early February.

The US Treasury yield has reached historical records. At the same time, investors believe that the U.S. Federal Reserve will cut the interest rate at the next meeting on March 18 (the other day the part of traders assuming the rate cut in March was 6.6%, while now it is 59.8%). But it is not only the rate that is important for markets, but also confidence in the trend. The spread of the coronavirus epidemic in Italy and South Korea has significantly changed the investors` attitude. For markets to recover, radical news is needed - the emergence of vaccines, serum testing with positive results. The constant injection of money into the markets will not save, only will help to smooth the reaction of the markets, but it will not help to restore the demand for risky assets.