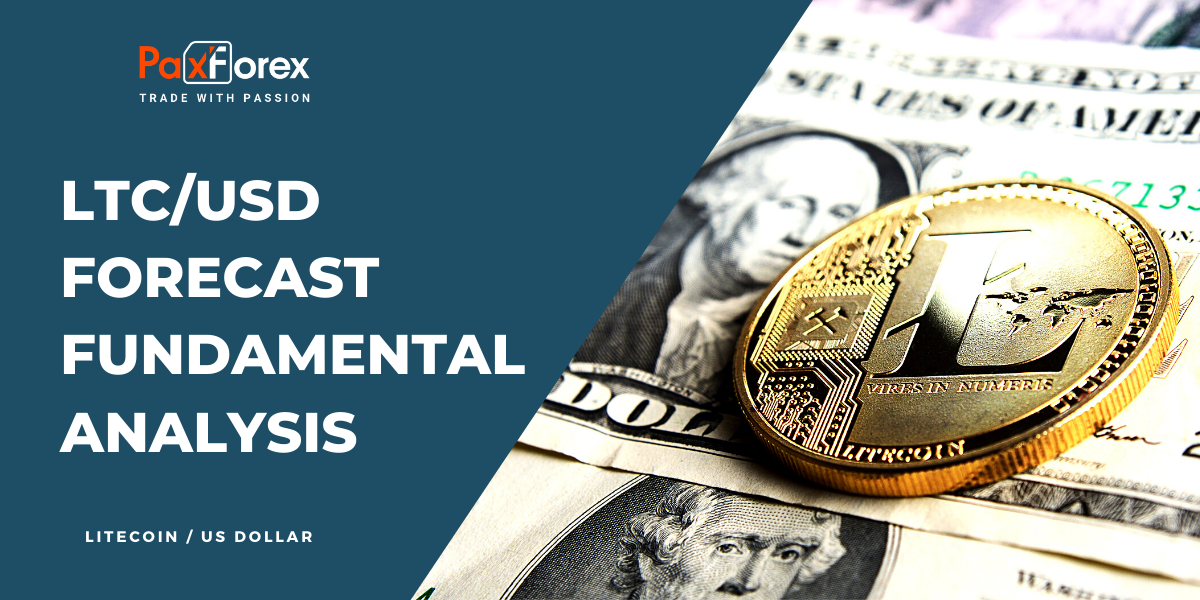 Source: PaxForex Premium Analytics Portal, Fundamental Insight
Litecoin continues to attract institutional demand with open futures interest in the cryptocurrency near $600 million. With Bitcoin and Ethereum recording new all-time highs before collapsing by over 20%, Litecoin, often compared to silver, remains below its all-time high, near 420. While open futures interest also requires sellers, price action could witness more profitable trading opportunities amid a liquidity spike. Litecoin futures are the third most-traded ones. It also represents the third-largest holding in the Bitwise 10 Crypto Index Fund, closing in on $1 billion in assets under management.
Another development to monitor is the listing of Ethereum futures by the Chicago Mercantile Exchange (CME). Litecoin, being the third on the list of crypto derivatives trading, is expected to be next. With Bitcoin transaction costs soaring and Ethereum gas fees on fire, Litecoin offers traders a low-cost and high-speed alternative. Grayscale Investments boosted its Litecoin holding by 740% and is likely to keep adding when retail traders head for the exits in the short-term amid concerns of a pullback towards the ascending 134 to 157 Ichimoku Kinko Hyo Cloud support.
The forecast for the LTC/USD is cautiously bullish after retreating from its most recent peak above 240.00. The retracement was healthy for price action, and it supports more gains, with the ascending Ichimoku Kinko Hyo Cloud strengthening the bullish scenario. Traders should brace for short-term volatility with the Kijun-sen and the Tenkan-sen in a sideways drift. After the CCI corrected out of extreme overbought territory, it approaches extreme oversold conditions from where it can stabilize. Will bulls pressure the LTC/USD into its next horizontal resistance area? Subscribe to the PaxForex Daily Fundamental Analysis and earn over 5,000 pips per month.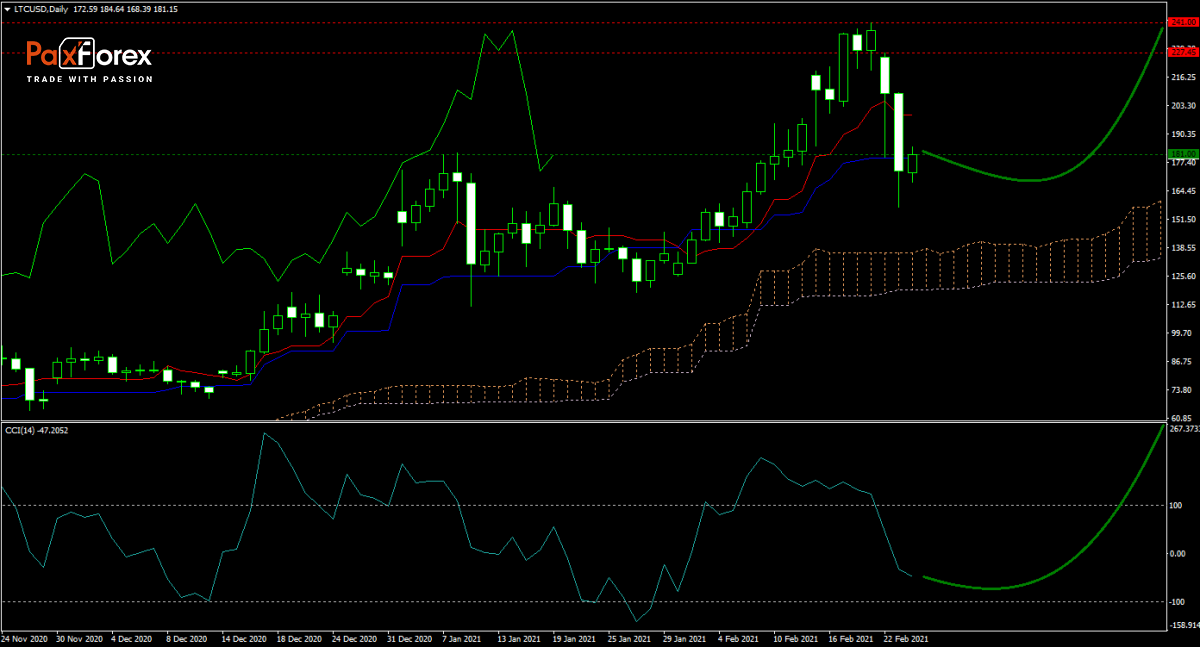 Should price action for the LTC/USD remain inside the or breakout above the 172.60 to 184.65 zone the following trade set-up is recommended:
Timeframe: D1
Recommendation: Long Position
Entry Level: Long Position @ 181.00

Take Profit Zone: 227.45 – 241.00

Stop Loss Level: 157.00
Should price action for the LTC/USD breakdown below 172.60 the following trade set-up is recommended:
Timeframe: D1
Recommendation: Short Position
Entry Level: Short Position @ 157.00

Take Profit Zone: 118.00 – 128.00

Stop Loss Level: 172.60
Open your PaxForex Trading Account now and add this cryptocurrency pair to your forex portfolio.