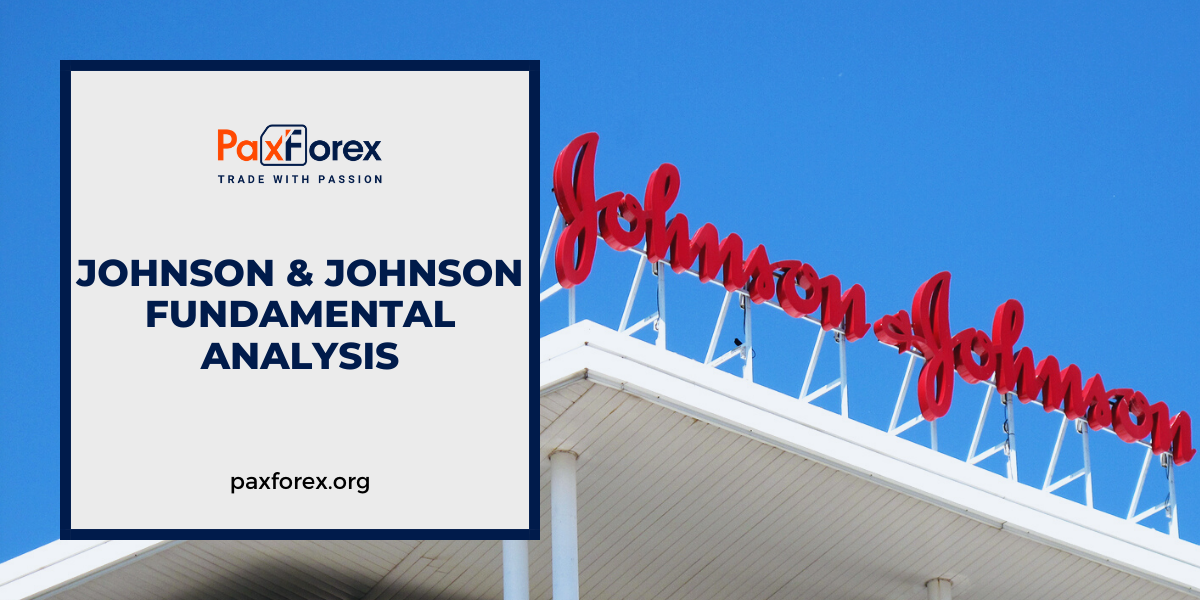 Source: PaxForex Premium Analytics Portal, Fundamental Insight
Johnson & Johnson is considered by investors to be one of the most reliable companies in the world. For one thing, the company has raised its dividend for 58 consecutive years. That reputation has been tarnished by litigation over the past decade. At the same time, management's announcement of progress in developing a vaccine against COVID-19 offers hope that the once-pristine blue-chip image may be restored. Although its clinical trials lag behind other companies in terms of timeline, one detail will get people praising the company again.
When people talk about Johnson & Johnson in the past few years, they are often talking about a product that is harming its customers. Calculations and judgments ranging from hundreds of millions of dollars to billions of dollars for faulty medical devices, misleading marketing, questionable testing, and contaminants have dominated the headlines lately.
Oddly enough, these proceedings haven't come at a cost to shareholders. The company's stock and dividends over the past decade have remained about the same as the S&P 500 as a whole. When the pandemic hit, Johnson & Johnson quickly joined the U.S. government's Operation Warp Speed (OWS), raising $456 million to develop a vaccine. The company would later receive another $1 billion to produce and deliver 100 million doses if approved by the U.S. Food and Drug Administration. It seemed like the perfect opportunity to help change hearts and minds by associating the once-established company with a solution to a national health crisis.
Trials of the company's vaccine candidate began in late July, and the drug entered Phase III trials in September. The company now expects to have trial results by the end of January 2021. As it turned out, the proliferation of coronavirus made it easier to evaluate the vaccine's effectiveness and prompted company executives to scale back the trial from 60,000 participants to 40,000. Unfortunately, the reduction does not appear to have resulted in a change in the timeline.
If Johnson & Johnson wants to get the most out of vaccine development, they need to finish trials in time. With the gene vaccine from partners Pfizer and BioNTech being shipped out of production facilities, each successive day could soon amount to a million Americans receiving a competing vaccine. It leads investors to wonder how many opportunities will exist if the company can deliver an approved candidate on its current schedule.
Pfizer is not the only vaccine manufacturer ahead of Johnson & Johnson. Although Pfizer's drug has been approved for emergency use in the U.S. - and approvals in the U.K. and Canada - Moderna's candidate is not far behind. Novavax also quickly began the development of the vaccine earlier this year, but delays have resulted in the company now projecting late December before the Phase 3 trial is fully completed.
Johnson & Johnson has one big advantage - and several smaller ones - despite being behind these companies. Unlike Pfizer and Moderna vaccines, Johnson & Johnson's vaccine is stable in normal refrigeration for up to a month. Its drug also relies on traditional biological mechanisms, unlike Pfizer and Moderna's recently developed gene-based offerings. It could lead to much wider acceptance by those skeptical of rapid development.
These are only small advantages. Which one is the most important? Johnson & Johnson's vaccine involves administering only one dose. The company is testing with two doses just to be safe, but one shot sounds much better than two for most people and will make it much easier to vaccinate a large number of people. The company has signed several agreements and hopes to produce a billion doses in 2021.
The Pfizer/BioNTech vaccine is currently being delivered and administered in the U.S. and is causing quite a stir. So far, their milestone is expected to dominate the conversation. However, as other options approach, most Americans will opt for a single shot of Johnson & Johnson's candidate vaccine if it proves to be as effective. This difference could lead to much more consumer demand, as well as sales and profits for shareholders. Johnson & Johnson is a diverse, stable company that still provides a way for interested investors to play a role in deploying the COVID vaccine - and it does not appear to be widely popular in the marketplace.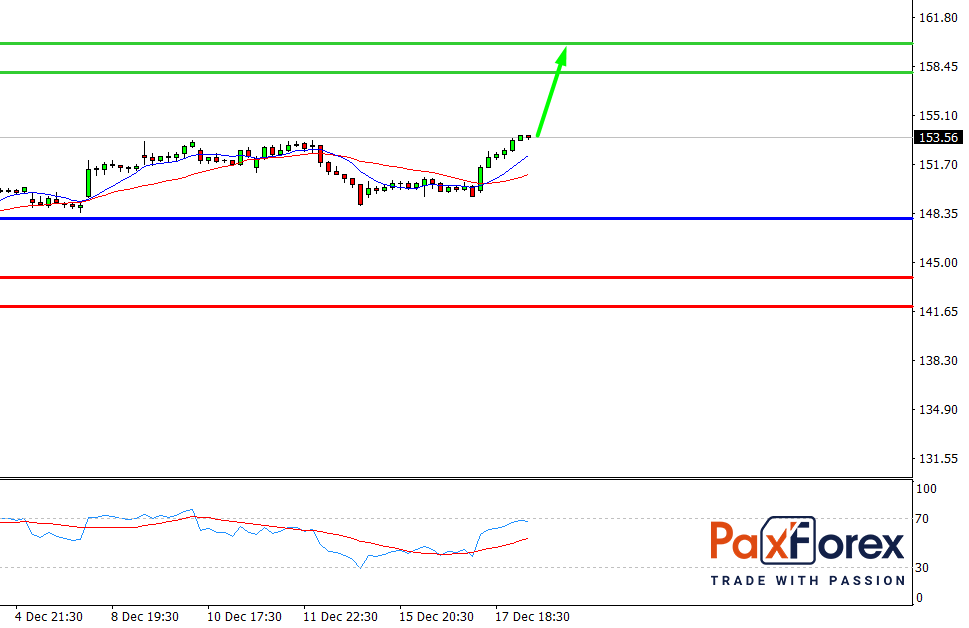 While the price is above 148.00, follow the recommendations below:
Time frame: D1
Recommendation: long position
Entry point: 152.00
Take Profit 1: 158.00
Take Profit 2: 160.00
Alternative scenario:
If the level 148.00 is broken-down, follow the recommendations below:
Time frame: D1
Recommendation: short position
Entry point: 148.00
Take Profit 1: 144.00
Take Profit 2: 142.00