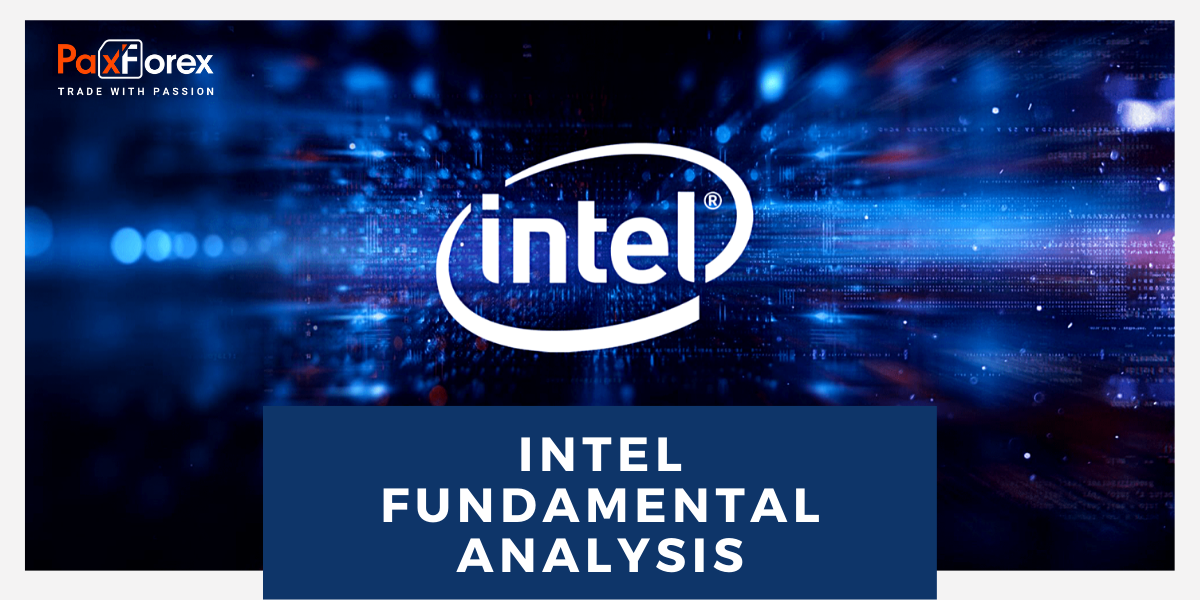 Source: PaxForex Premium Analytics Portal, Fundamental Insight
Despite the overall boom in tech stocks last year, one big notable exception was Intel. Recently known as the dominant company in the computer space, the company has posted negative results for the last quarter of 2020, made worse by internal problems, and the stock is down 14.7%, including dividends. That's a huge drop compared to the semiconductor sector, which was up 55.5% last year.
The poor performance and Intel's profit estimate of 9.75 times last year's earnings attracted activist investor Dan Loeb, who invested about $1 billion in Chipzilla, after which Loeb sent a scathing letter to Intel's chairman demanding big changes. In essence, Loeb accused Intel of losing its manufacturing edge over the past seven years, while offering no real solutions other than "retaining a reputable investment advisor to evaluate strategic alternatives, including whether Intel should remain an integrated device maker and potentially abandoning some failed acquisitions."
Yes, Loeb's point about the company falling behind in production is probably correct. So, some significant cost savings could be made. However, simply pointing out the obvious doesn't help Intel stock. Moreover, Intel is already considering outsourcing some of its production to outside manufacturers. Meanwhile, completely abandoning in-house manufacturing could save the company in the short term, at which point Loeb could simply sell his stock while hurting Intel's competitiveness in the long run.
It wasn't that long ago that Intel regularly outperformed its competitors in manufacturing advanced processors. More and more, however, the industry went to a "paperless" model in which companies designed only chips and outsourced the complex and costly manufacturing tasks to other foundries. It allowed Taiwan Semiconductor Manufacturing, the largest outsourced foundry by volume, to gain manufacturing expertise and get ahead of Intel, reaching 7nm production before Intel could reach its 10nm chips - which for some reason are equivalent to 7nm TSM.
Taiwan Semi already produces 5nm chips, and last summer Intel reported another delay until 2022 or 2023, equivalent to 7nm chips. That would put Intel a few years behind, and really in a precarious position.
In other words, part of what made Intel great is now its biggest problem.
Meanwhile, Intel is already selling non-strategic assets, recently selling its NAND flash memory business to SK Hynix, and in the last few months selling its $314 million stakes in big data platform Cloudera. So it looks like Intel is already doing some of the things Loeb suggests.
Here's what Intel needs to do: fix what it screwed up and get back to making the best-advanced chips in the world. It will probably require some new leadership or at least a new plan that will attract the best technicians to work for Intel rather than its rivals.
Intel may have to use some outsourced manufacturing to catch up with its competitors, but selling off its strategic assets wholesale will not make it more competitive in today's ultra-competitive technology industry.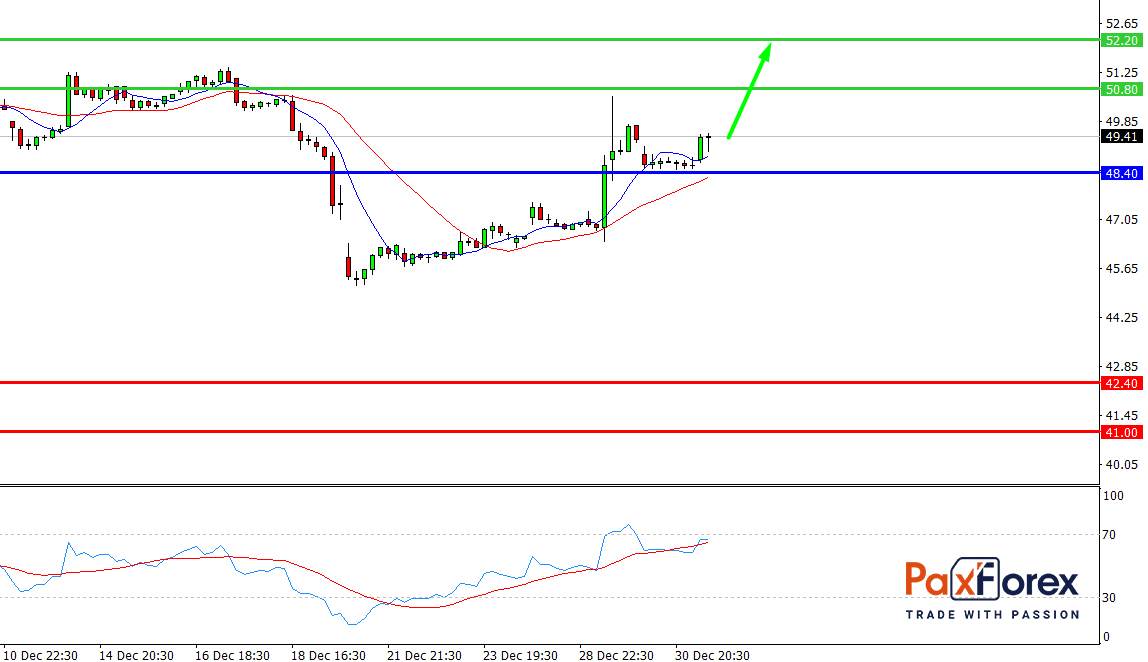 Provided that the price is above 48.40, follow these recommendations:
Time frame: D1
Recommendation: long position
Entry point: 49.90
Take Profit 1: 50.80
Take Profit 2: 52.20
Alternative scenario:
In case of breakdown of the level 48.40, follow the recommendations below:
Time frame: D1
Recommendation: short position
Entry point: 48.40
Take Profit 1: 42.40
Take Profit 2: 41.00