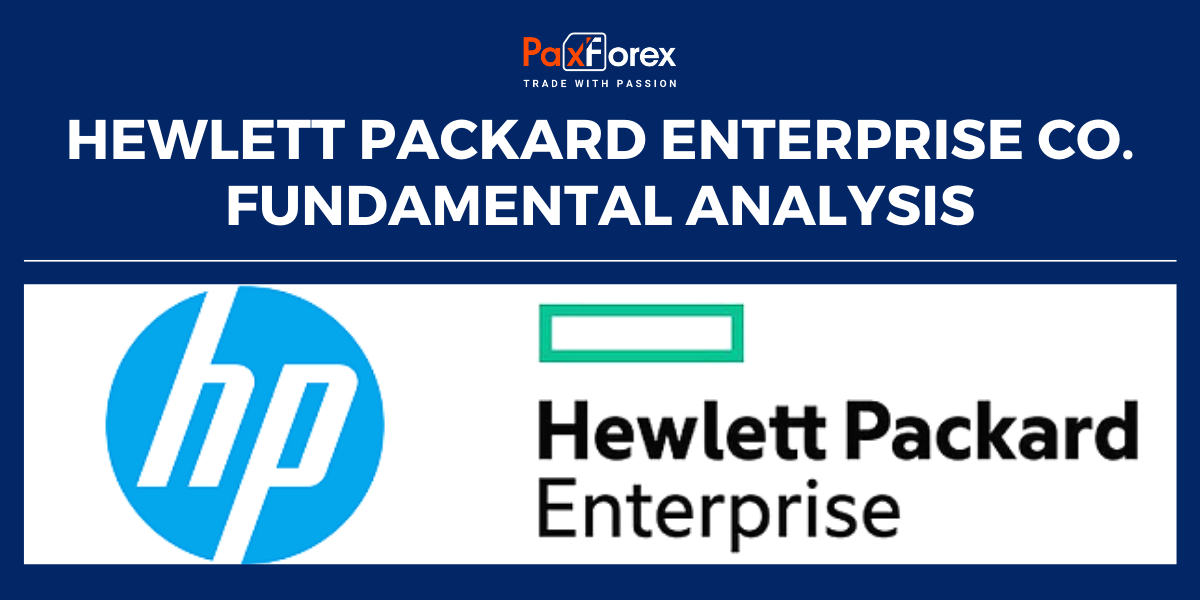 Hewlett Packard Enterprise Co. announced sales drops and reported job and management salaries cuts, saying the coronavirus pandemic has broken the supply chain of data-center hardware.
Incomes fell 16 percent to $6 billion due to the COVID-19 proliferation. Revenue fell 16% to $6 billion for the first quarter, a California company in San Jose said in a statement Thursday. Analysts had expected an average of $6.19 billion, as per information collected by Bloomberg. Profit, excluding some sectors, was 22 cents per share, as opposed to an average estimate of 28 cents.
As per the statement, HPE will put in place a cost-cutting plan to save $1 billion by the end of fiscal 2022. The steps will involve adjusting the portfolio and supply chain as well as reducing client care, marketing efforts, and real estate strategies, HPE said in a statement.
"This has definitely been a tough quarter for all indicators and I am disappointed with the results, but I don't see it as an assessment of our capabilities," said Antonio Neri, CEO of the company, in an interview. "Obviously, this was caused by supply chain disruptions due to coronavirus," including the lack of chip components from China, logistics, and social distancing rules violations in some regions.
According to Neri, he anticipates HPE sales to "improve sequentially," with better results in the third quarter than in the second and fourth quarters. However, he said, it is not known how bad the economic downturn will be.
HPE eliminated its annual earnings estimate in April, indicating doubt over the coronavirus pandemic, which forced millions of people to stay home to stop the disease from spreading.
HPE stocks fell by about 5% with prolonged trading after closing $10.36 in New York. Shares fell 35% this year.
Neri tried to boost sales at a computing and networking company, where incomes have been decreasing during the year excluding a quarter since the company separated from HP Inc. in 2015. By competing with larger hardware competitors of Dell Technologies Inc. and authoritative cloud computing giants such as Amazon and Microsoft, HPE has been able to become a leader in computing that distributes computing power closer to customers than in centralized data centers. Moreover, the company has tried to boost sales by proposing $2 billion of funding for customers seeking to save money at crisis.
In line with the company's three-year cost-cutting plan, executives, including Neri, will reduce the base wages by 20 percent to 25 percent, and the board will cut each director's cash by 25 percent from July to the end of the fiscal year. The equipment manufacturer will combine offices where it can be done, Neri said. He foresees more than half of HPE's workers not to be back to the office full-time, but instead to attend meetings and cooperation when required.
The quantity of employees who could lose their jobs following the cost-cutting plan has not yet been decided, Neri said. The company will spend the next few months working through the details and assessing how much it can save in other areas. HPE has already introduced some temporary salary cuts and has frozen employee promotions, company managers said at a conference call after the earnings were stated.
In the second fiscal quarter, revenues declined across all HPE business segments. Server sales fell 20 percent to $2.64 billion, and storage hardware fell 18 percent. Neri said the company saw "steady" demand from large enterprises, while small and medium businesses were not so interested in the company's services. HPE was unable to produce as much data center hardware as customers ordered, he said.
The integration of HPE with the Cray supercomputer is on track and should create synergies by 2021, the company said by phone.