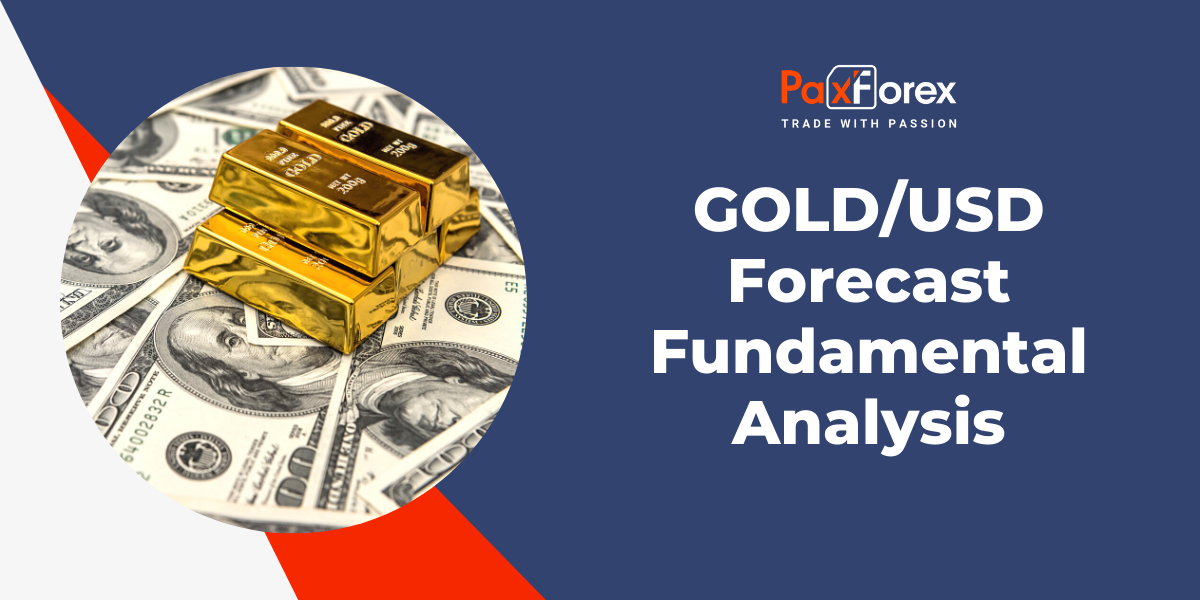 Source: PaxForex Premium Analytics Portal, Fundamental Insight
Most assets rallied in the first week of 2021 when most professionals remain on extended holidays. The first trading day saw a massive sell-off, which ended in a four-day rally. Traders continue to hope for stimulus packages out of the US and EU while ignoring the mounting risks to the global economy posed by the deb-funded programs. The bailouts of the 2008 global financial crisis never healed the economy, as evident by the fear of central banks to normalize the interest rate environment. The Covid-19 pandemic resulted in more of the same.
Economic data remains weaker than expected. New variants of the Covid-19 emerge and become more aggressive in their transmission. The vaccine rollout is not only slower than planned. By the time it reteaches capacity, it may be useless against future mutations. Germany admitted it could remain in lockdown for an extended period, suggesting some restrictions will apply throughout 2021. December economic data across the world confirmed a slowing trend, which may accelerate in the first quarter of 2021, adding appeal to gold. Traders should plan for new all-time highs this year above 2,100.
The forecast for gold remains bullish following a sell-off that ended just above the psychological 1,800 support level. Price action is now trading inside its flatlining Ichimoku Kinko Hyo Cloud, but the Senkou Span A is sloping higher. Both the Tenkan-sen and Kijun-sen merged from where a false negative crossover is likely. Traders may wait for a positive crossover to deliver a buy signal. The CCI moved out of extreme oversold territory and has room to accelerate higher. Can bulls take advantage of favorable technical and fundamental aspects to rally gold into its horizontal resistance area? Subscribe to the PaxForex Daily Fundamental Analysis and earn over 5,000 pips per month.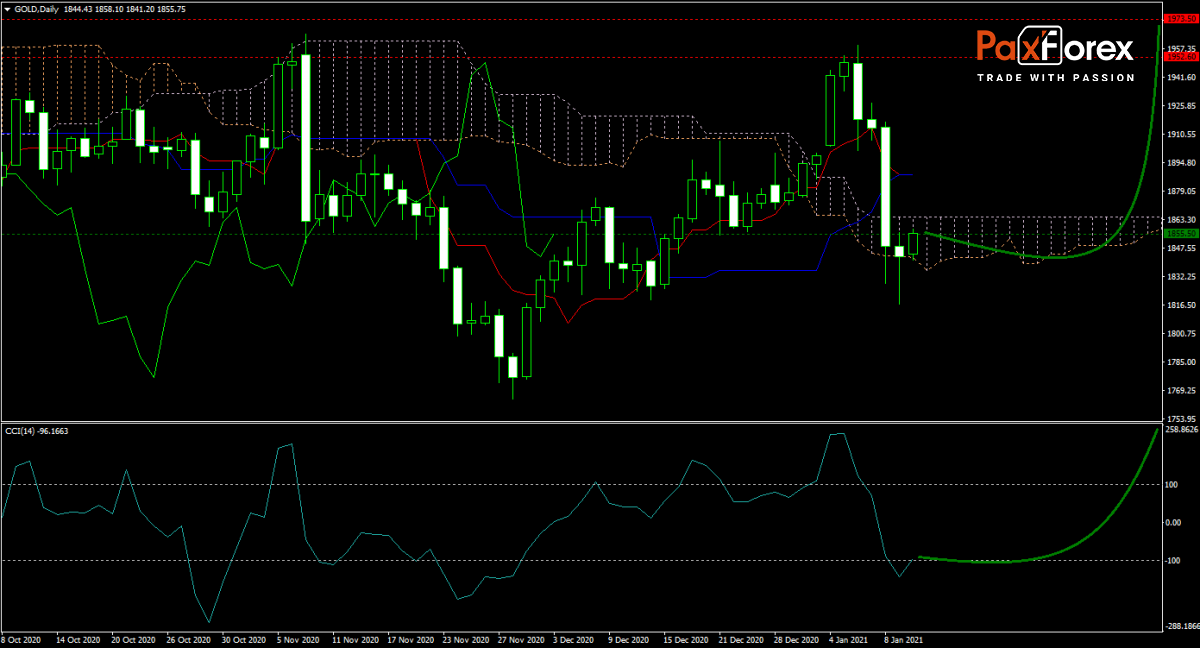 Should price action for XAU/USD remain inside the or breakout above the 1,848.50 to 1,865.00 zone the following trade set-up is recommended:
Timeframe: D1
Recommendation: Long Position
Entry Level: Long Position @ 1,855.50

Take Profit Zone: 1,952.60 – 1,973.50

Stop Loss Level: 1,837.60
Should price action for XAU/USD breakdown below 1,848.50 the following trade set-up is recommended:
Timeframe: D1
Recommendation: Short Position
Entry Level: Short Position @ 1,837.60

Take Profit Zone: 1,807.40 – 1,819.60

Stop Loss Level: 1,848.50
Open your PaxForex Trading Account now and add this currency pair to your forex portfolio.