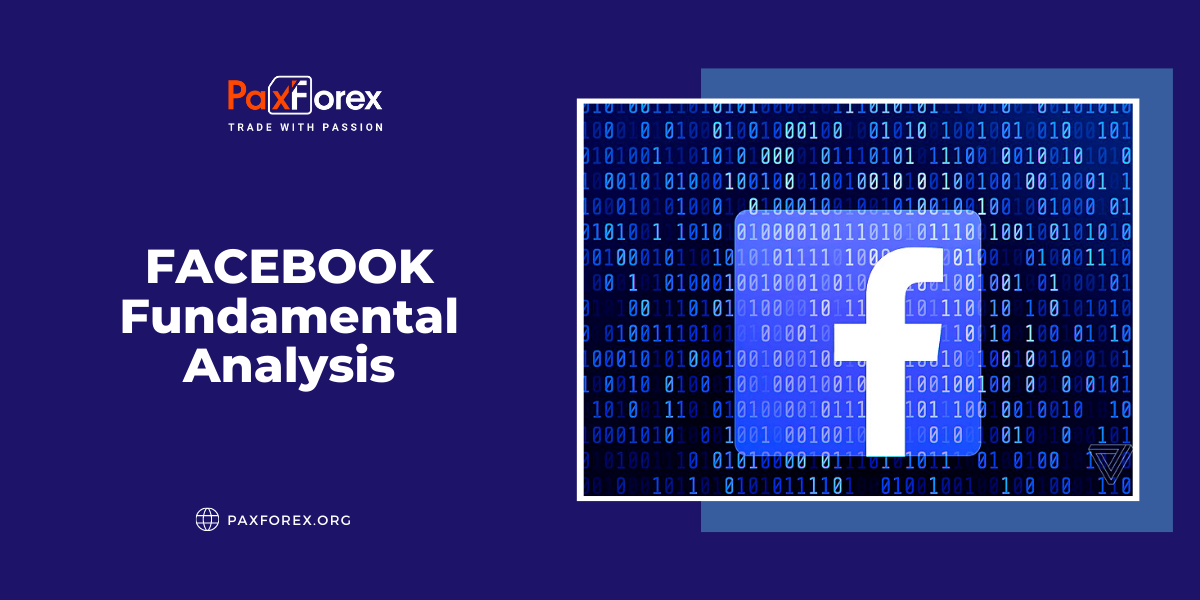 Source: PaxForex Premium Analytics Portal, Fundamental Insight
There have been some notable changes in the annual update of the popular Russell 1000 Index. One of them for investors is the increase in the weight of Meta Platforms, onetime Facebook, in the Russell 1000 Value Index. The social media behemoth now ranks fifth in weight in the index.
Here's how a once-dynamic stock ended up so heavily weighted in the value index, and what that indicates for investors.
The Russell 1000 Index consists of the 1,000 largest U.S. companies by market capitalization. The FTSE Russell Group offers several sub-indices, including growth and value indices for the Russell 1000. A Russell 1000 member can be included in either a growth index or a value index or both, depending on various characteristics. It is important to note that combining the growth and value indices by their respective weights reconstitutes the regular Russell 1000 index.
FTSE Russell Group uses three criteria to determine the weighting in its value sub-index: book value to price ratio, medium-term (two-year) earnings growth forecast, and historical (five-year) sales growth per share. Each company is then ranked based on its valuation. The company with the median valuation has a weight in the Russell 1000 index, which is divided equally between the growth and value sub-indices. Similarly, the weight of a company in the 75th percentile will be divided 75/25. When a stock reaches a certain threshold value, it is divided 100% by the value or growth sub-indexes.
Although Meta has seen strong growth in sales per share over the past five years (more than 29% per year), its price-to-book value ratio has fallen below 4, the lowest since its IPO. In addition, the company's medium-term earnings growth outlook leaves much to be desired, as the company has faced a number of unfavorable factors for its bottom line this year. Consequently, the FTSE Russell Group algorithm has placed about 80% of Facebook's weight in the Russell 1000 in a sub-index of value.
Meta's stock price fell sharply after it posted Q4 earnings in early February. The stock price has roughly halved as a result of the company's first-ever drop in daily active users and a bear market.
The stock is trading at a price-to-earnings ratio of less than 13, the lowest in the company's history. And while analysts expect earnings to decline in 2022 as a result of the negative impact of some privacy changes and the move to short video formats such as Reels, the long-term perspective is still optimistic. On average, analysts anticipate earnings per share to grow by 18% in 2023.
Importantly, advertising budgets continue to shift from traditional media, such as television, to digital, which will serve as an additional incentive to support Meta's core business growth. In addition, Meta is investing in several areas with great long-term revenue growth potential, including AI, its business platform, and Reality Labs, where the Oculus team works.
What makes the company a good value stock is that the setbacks that led to such a low valuation are expected to be temporary. A stock that trades at a low valuation since it is a fading business in a dying industry is not a good investment; a stock that trades at a low valuation because of a couple of setbacks in its growth could be a huge winner. Meta is much more like the latter than the former.
After a substantial decline in the stock price and a pullback in the overall market, investors may consider adding Meta stock to their portfolio, whether they prefer to buy value stocks or growth stocks.
As long as the price is below the 179.00 level, follow the recommendations below:
Time frame: D1
Recommendation: short position
Entry point: 163.58
Take Profit 1: 153.00
Take Profit 2: 140.00
Alternative scenario:
If the level of 179.00 is broken-out, follow the recommendations below:
Time frame: D1
Recommendation: long position
Entry point: 179.00
Take Profit 1: 202.00
Take Profit 2: 224.00