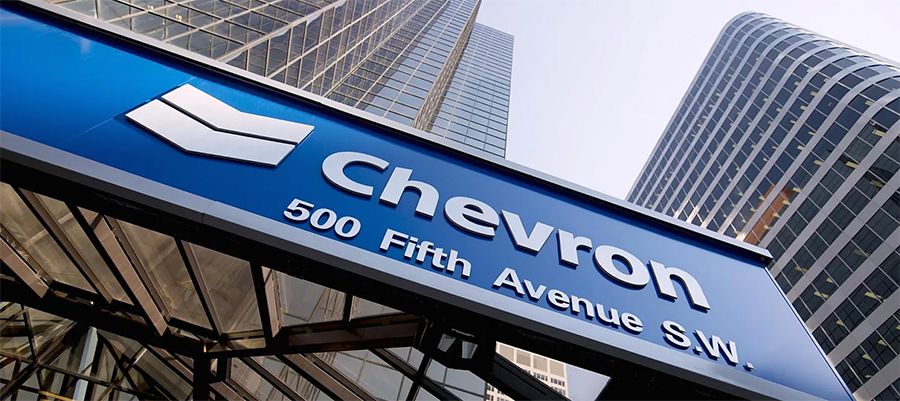 Source: PaxForex Premium Analytics Portal, Fundamental Insight
Chevron has already become synonymous with "big oil company". CVX, with a capitalization of $314.40 billion, is one of the world's oil giants. It operates in many countries around the world in the segment of exploration and production, as well as refining and marketing of energy and chemical products.
The company has increased its oil production targets by 3.5 million barrels per day by 2026. Despite inflation and consumers' difficulties in buying fuel, Chevron's quotes will continue to rise.
The company plans to expand production in Kazakhstan by mid-2023 and in the Gulf of Mexico and is working on prospective projects in Mexico, Brazil, and the eastern Mediterranean. Chevron will now focus on downstream, which will boost earnings and accelerate free cash flow growth.
Why should you buy Chevron?
A 73% year-over-year rise in one of the largest stocks in the world signals a systemic shift in the economy that is likely to have long-term implications. A significant shift in demand in the energy sector occurred after the pandemic and against the backdrop of the Ukrainian conflict. In addition, it is worth considering that this sector attracts investors as an inflation hedge.
Despite the rapid growth of the share price over the last 52 weeks, the valuation can be considered fair, because the growth rate remains at a very high - for a company of this size - level. Analysts evaluated the company's investment performance based on industry benchmarks. Profitability estimates and earnings revisions confirm CVX's excellent potential and the company's fundamental strength relative to others in the sector.
Chevron's growth outlook
CVX boasts excellent financial strength and high dividends. The company is now focused on reducing carbon emissions, capital expenditures, and financial discipline, so it's safe to focus on the company's ratings when buying stock.
Chevron's Q2 earnings were the highest since 2008. Earnings per share of $5.82 exceeded the previous figure by $0.79, and revenue was up 82.89% from a year ago to $68.76 billion. As a result, 21 analysts revised the company's rating upward.
Despite the cyclical nature of the energy sector and rising inflation, bullish sentiment amid rising energy prices and the upward leverage of Brent crude compared to its downside resiliency helps mitigate potential risks associated with price volatility and the cyclical nature of the industry.
Thanks to its success in the second quarter, Chevron can continue to pursue a plan that implies further dividend growth. Despite the volatility in commodity markets, CVX management says the company will increase its supply of conventional and new energy products and pay dividends to investors.
Chevron stock valuation
CVX stock is currently trading near 52-week highs. Although the stock's valuation has fluctuated significantly since the beginning of the year, its forward P/E ratio is 8.56x, which is 6% higher than that of peers in the sector.
Given the current price and steady growth over several quarters, it's worth exercising some caution when buying the stock and building up positions at the current price, which includes higher expected earnings for 2022. However, analysts believe these stocks are trading at a relative discount.
Potential risks
Chevron stock is trading near historic highs, so invest in it with some caution. The industry in which Chevron operates is subject to many cyclical fluctuations, including inflation, recession, and economic factors affecting the economy. In addition, CVX must consider the ESG risks associated with carbon dioxide emissions. As society becomes more carbon-conscious, over time, taxes on emissions can negatively affect demand.
Once fuel prices fall and geopolitical issues abroad are resolved, energy prices may normalize. It is worth noting that oil prices may decline once supply chain issues are resolved, demand for raw materials decreases, the economic recession begins, or tensions ease in Europe.
Winter is near and Chevron is one of the best energy companies to be in high demand, withstand price competition and offer excellent profitability. Demand for fuel is not going away anytime soon, so we rate the outlook for the company's stock as a "strong buy." Oil and gas prices are rising fastest, and with shortages in Europe and elsewhere, we believe this trend will continue.
Demand for oil and natural gas imports from the U.S. and countries outside of the eurozone remains strong, so you'll still have time to join in if you missed an opportunity to buy the stock while it was trading at a steep discount. As inflation dictates the market, companies like CVX will continue to pass on their costs to consumers, thereby boosting profits and growth momentum. That means their stock can be a great addition to your portfolio.
As long as the price is above 149.00, follow the recommendations below:
Time frame: D1
Recommendation: long position
Entry point: 156.17
Take Profit 1: 164.00
Take Profit 2: 172.00
Alternative scenario:
If the level of 149.00 is broken-out, follow the recommendations below:
Time frame: D1
Recommendation: short position
Entry point: 149.00
Take Profit 1: 143.00
Take Profit 2: 137.00