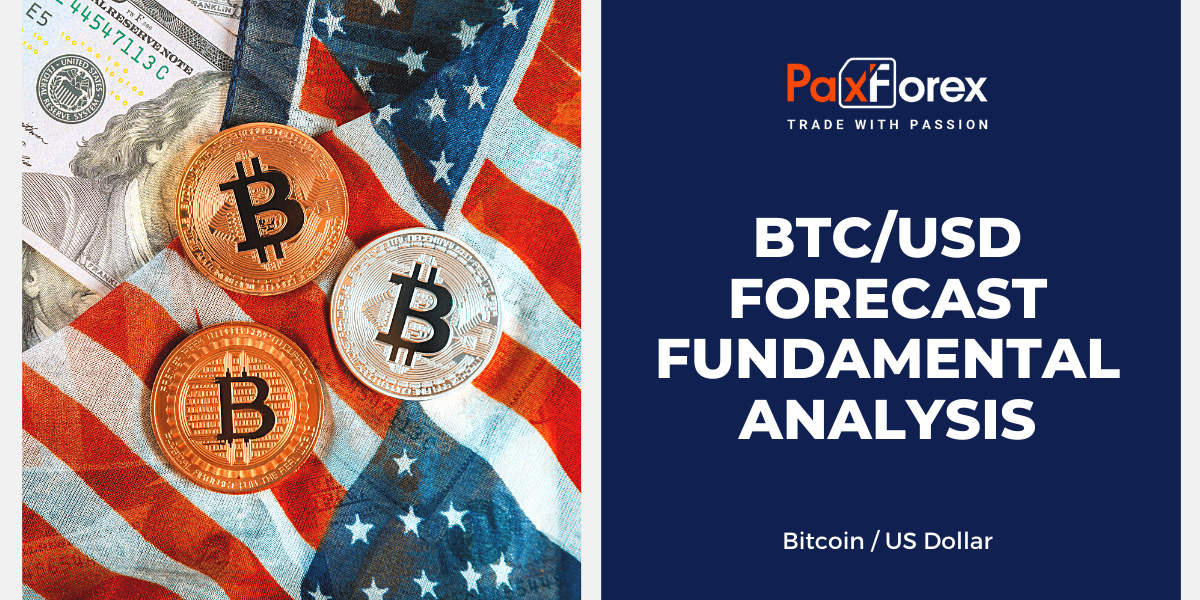 Source: PaxForex Premium Analytics Portal, Fundamental Insight
With Bitcoin recording new all-time highs, the gap between bulls and bears widens. JP Morgan sees the BTC/USD at $650,000 by the end of 2022, as the largest cryptocurrency by market-value entered the longest bull run since 2019. The primary cause of their optimism is that more companies will follow MicroStrategy and MassMutual in using Bitcoin as strategic financial reserves over the US Dollar. While Bitcoin gains traction among investors using it as a store for value, it is unlikely to become a widely used means of day-to-day financial transactions.
Bitcoin bears believe that global regulators will clamp down on Bitcoin, which could see a repeat of the first significant meltdown that took price action from approximately 20,000 to 3,000. Fundamentals remain bullish, but the risk of a collapse from 30,000 to 4,500 remains in place. Personal finance experts additionally caution against the inability to cash out from Bitcoin, leaving profit within the ecosystem for most Bitcoin holders. While it is unlikely that regulation will prevent Bitcoin from existing, it can make withdrawals and real-world usage of profits nearly impossible or highly taxable. The Christmas spirit pushes the BTC/USD higher, but it may end in a massive sell-off if bears are correct in their regulatory assessment.
The short-term forecast for the BTC/USD remains bearish, as this cryptocurrency experiences a melt-up in price action. In most cases, it results in heavy selling. The long-term uptrend is intact, but the disconnect between price action and its Ichimoku Kinko Hyo Cloud suggests a correction into its Senkou Span A, hovering just above the 18,000 level. The CCI remains in extreme overbought conditions since Bitcoin exceeded 12,000, another primary support level. Will bears step in and force a healthy correction, or can bulls extend their run? Subscribe to the PaxForex Daily Fundamental Analysis and earn over 5,000 pips per month.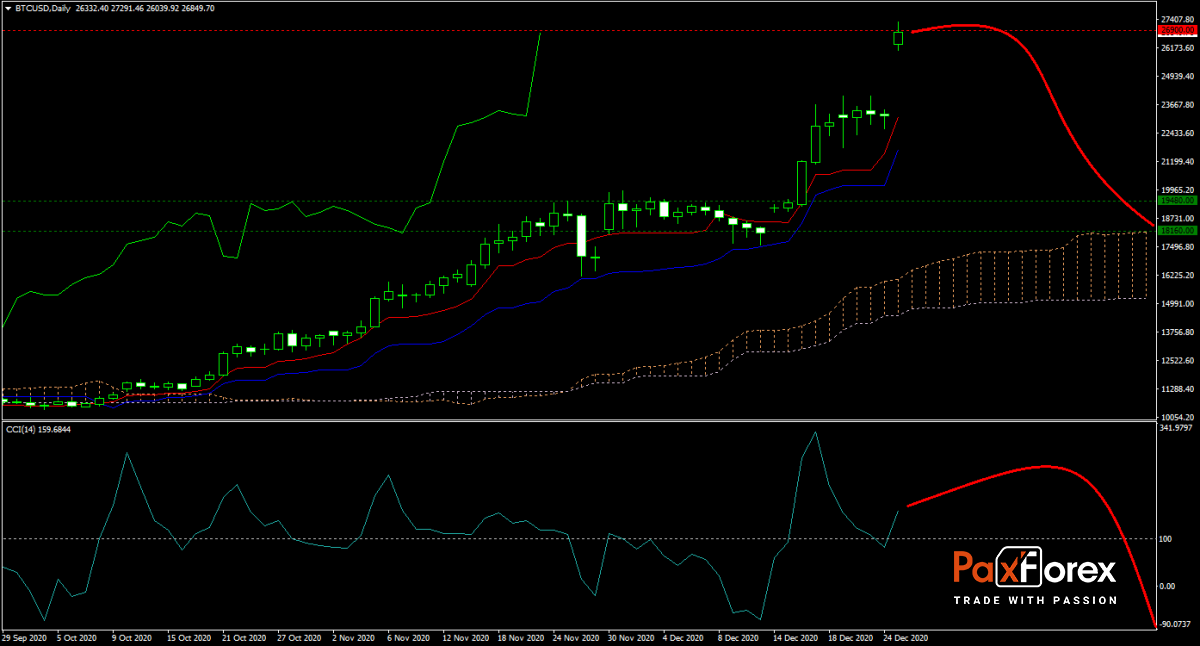 Should price action for the BTC/USD remain inside the or breakdown below the 26,000 to 27,230 zone the following trade set-up is recommended:
Timeframe: D1
Recommendation: Short Position
Entry Level: Short Position @ 26,900

Take Profit Zone: 13,825 – 14,245

Stop Loss Level: 28,000
Should price action for the BTC/USD breakout above 27,230 the following trade set-up is recommended:
Timeframe: D1
Recommendation: Long Position
Entry Level: Long Position @ 28,000

Take Profit Zone: 29,230 – 30,000

Stop Loss Level: 27,230
Open your PaxForex Trading Account now and add this currency pair to your forex portfolio.