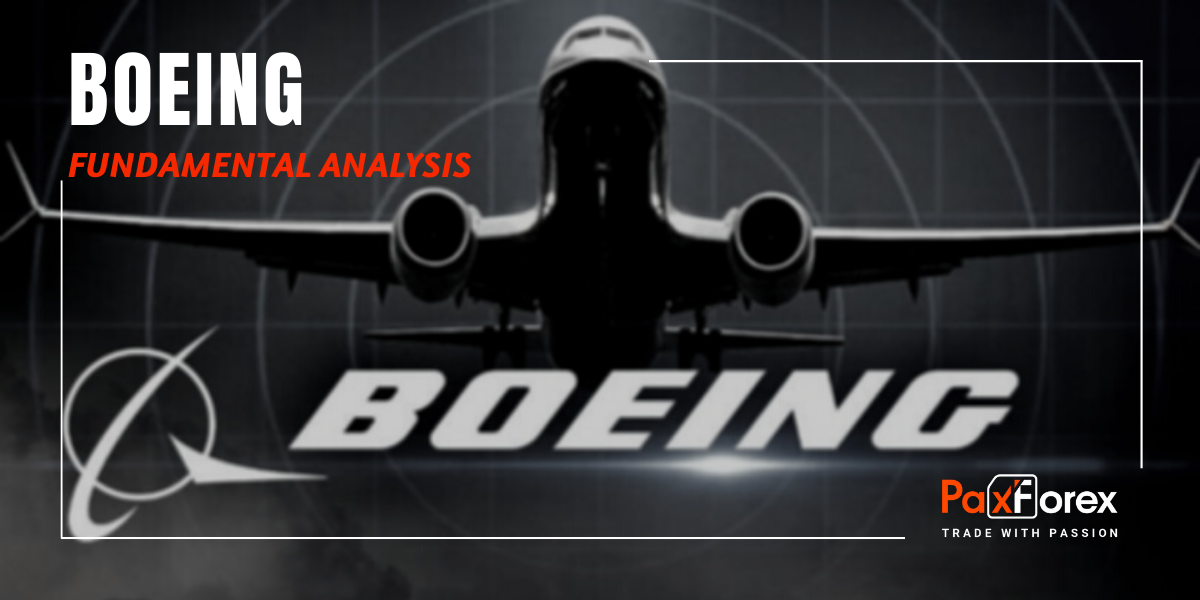 Boeing shares (NYSE: BA) have been hit hard by the pandemic, which has reduced the value of blue-chip by 60% year-on-year to date.
The pandemic has reduced demand for air services and forced airlines to cut costs. Carriers are not using a large part of their fleet and have reduced revenue growth plans, which in turn leads to lower demand for Boeing aircraft.
The company expected steady growth in new aircraft sales, and the pandemic has fundamentally changed the company's prospects for the next few years. In response, the company entered a crisis mode, cutting its costs, and entering the markets, acquiring new debts worth $ 25 billion. The bond sale was oversold, indicating that while investors are concerned about Boeing's prospects for the near future, they are still investing in debt, confident in the company's future.
Last month, there were reasons to worry about the viability of Boeing. In the first quarter, the company lost $4.7 billion and liquidated its dividends, and was potentially facing onerous conditions to accept funding from the government. Boeing had a solid order book and a decent amount of cash on its balance sheet, but it also had to pay almost $10 billion during the remainder of the year and received a large $13 billion term loan with maturity in early 2022. Boeing will burn billions until the 737 Max is recertified and allowed to fly, which will allow the company to start deliveries to the aircraft and begin reducing monetary penalties and additional costs.
Equally important is that the fact that the offer has been oversaturated strengthens Boeing's attractiveness to the credit markets and should make counterparties and creditors for other debt obligations more ready to work with the company. Boeing has added more than $1 billion in annual interest payments that will absorb profits for some time, but the additional cash should allow it to support suppliers and even offer incentives to win new business. A month ago, such actions were unthinkable.
Boeing will need cash, as the coming downturn looks tough and long. Airlines will not buy aircraft in bulk for many years, and this will affect Boeing's performance.
It should be noted that Boeing had many problems even before the pandemic. At the time of launch, the 737 Max was supposed to be one of the best selling aircraft of all time, but instead, the crash and the subsequent investigation changed the attitude towards the company. Last year we saw the embarrassing details of Boeing's policy disclosure, which led to Boeing leaders being jammed by lawmakers about safety.
In December, the company fired CEO Dennis Muilenburg in an attempt to start over, but Calhoun changed Muilenburg to someone who had helped control Boeing and its policy as a board member since 2009.
Boeing believes that MAX may take off again by the third quarter, but sales may not be as grand as they once should have been. Boeing announced the cancellation of 150 orders for 737 MAX in March and completed the first quarter with net cancellations across its entire 119 aircraft portfolio.
There are also problems in other sectors. Boeing already planned to reduce the production of the larger 787 Dreamliner in 2021, and its 777X faced design delays and start-up risks as demand for larger aircraft declined. In April, Boeing gave up a $4 billion deal to take control of Embraer's commercial business, saving much-needed money shortly but creating a big hole in its portfolio.
Boeing has taken many positive steps in recent weeks that should help it survive the downturn. The company is not going to quit, and maybe the drop in share price was too big.
The company also has a large defense business that, although much smaller than commercial, has recently won several key programs that should help with profits in the coming years.