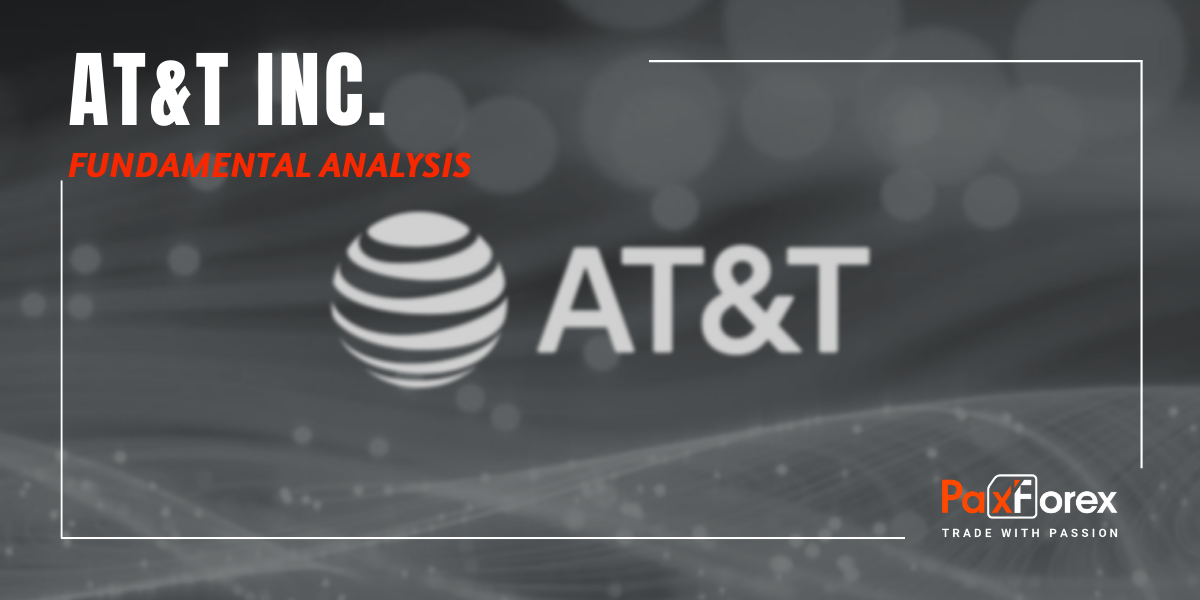 AT&T (NYSE: T) has been criticized in recent years for its acquisitions and related debt accumulation. Critics of a telecommunications company are entitled to make a mistake. High debt is a difficult situation for any company, especially now, due to the pandemic. AT&T has accumulated significant debt from expensive acquisitions unrelated to its core wireless business. In 2015, it spent $49 billion on DIRECTV and another $85 billion on Time Warner in 2018. The acquisition of Time Warner from AT&T left a net debt of $180.4 billion and the company has been working on its repayment ever since. AT&T lost over 4 million subscribers in 2019 and another 1 million in the first quarter of this year. The company struggled to find a solution to the subscriber loss by introducing a streaming television service called DIRECTV Now, which became AT&T TV Now. In March, the company added its new service AT&T TV. The key point of the sale was the inclusion of live broadcasts, such as sports events, but the pandemic caused the cancellation of all events. AT&T also bought Time Warner (now called WarnerMedia). With the closure of the cinemas, theatrical films had to be suspended. WarnerMedia's television programs lost advertising revenue as a result of the cancellation of live sporting events. These consequences led to a 12.2% drop in first-quarter revenue compared to the same period last year, down one billion dollars from 8.4 billion in 2019 to 7.4 billion dollars.
Despite the challenges, AT&T's core wireless business remains resilient. Even with the pandemic, the wireless segment's revenues increased by 0.2% per annum in the first quarter, a significant victory given how much the pandemic has impacted the WarnerMedia segment. The driver for this growth is also significant, with both postpaid and average revenue per subscriber (ARPU) increasing as subscribers switch to unlimited tariff plans. Postpaid subscribers strive to outperform prepaid customers as they represent recurring monthly revenues and lower churn rates. AT&T has enjoyed the growth in wireless revenue every quarter over the past year. Wireless revenue for the first quarter was $14 billion, a 2.5 percent increase over the previous year, representing a third of the company's total revenue of $42.8 billion. Another benefit is AT&T's expansion of its 5G wireless network. By summer, the company expects to have 5G coverage throughout the country. Customers who want to access the 5G network will need to upgrade their devices (which will bring new revenue to the company), as many of today's devices do not support 5G. Also, the first quarter ended with approximately $10 billion in cash and $3.9 billion in free cash flow. AT&T said it expects to continue to meet its debt obligations despite the impact of the pandemic on revenues. Besides, on May 27, the AT&T WarnerMedia segment introduces a new streaming service for its HBO television network called HBO Max. HBO generated $1.5 billion in revenue in the first quarter. Once the economy recovers fully, WarnerMedia will be able to recoup its lost advertising and theater revenues. In 2019, WarnerMedia accounted for 18 percent of the company's operating revenue, so its recovery will provide a significant increase in AT&T revenue.
AT&T's debt burden will decrease over the years, but the company intends to reduce the debt more actively. It has already reduced its net debt by $30 billion between its acquisition of Time Warner and the end of 2019. The company also intends to pay dividends, which have an attractive yield of 6.98%. AT&T has faced setbacks due to the pandemic. However, the company's shares can grow back thanks to its cash position and reliable wireless business.