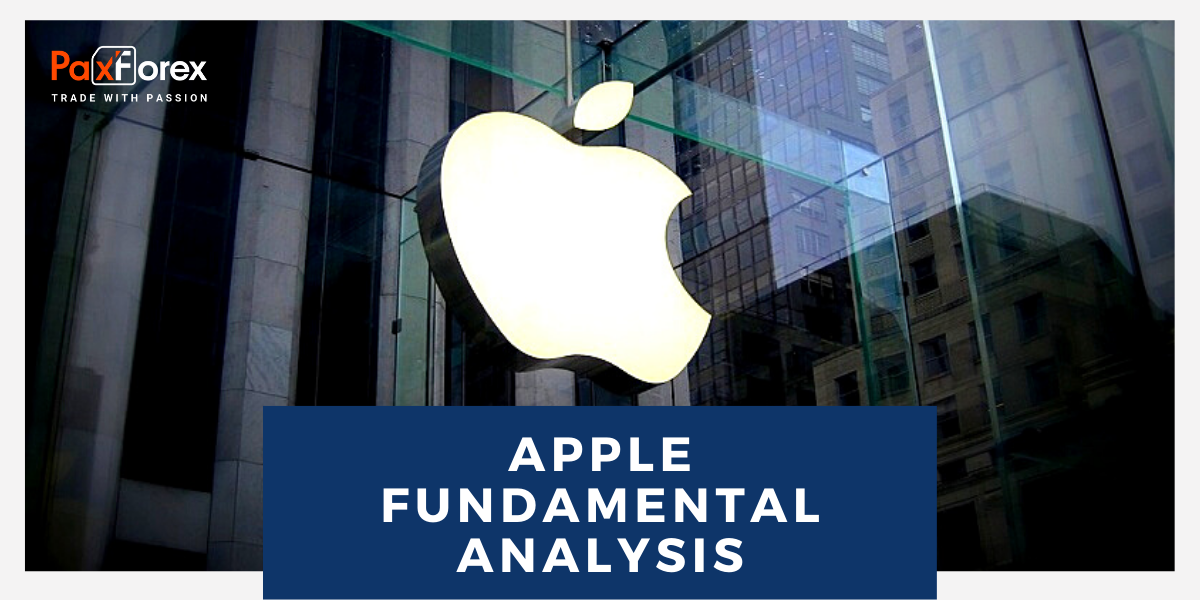 Source: PaxForex Premium Analytics Portal, Fundamental Insight
Investors began 2021 by selling many high-tech stocks, including Apple. The company was able to successfully meet many of the operational challenges of the pandemic, achieving strong results and 81% returns for investors in 2020. This impressive performance also made Apple the first U.S. company to reach a market capitalization of $2 trillion.
Thinking of the prospects, there are several moments expected of the company from Cupertino this year:
A more significant impulse for augmented reality
In a research note to shareholders, renowned analyst Ming-Chi Kuo of TF International Securities says Apple will eventually unleash an augmented reality (AR) device in 2021. Certain types of AR headsets or AR glasses have gossiped for years.
Meanwhile, the company is already aggressively laying the groundwork for third-party AR content in iOS, giving developers a growing set of hardware and software tools. In particular, last year's iPad Pro and iPhone 12 Pro models recently added a lidar sensor that can be used to create in-depth images of the environment. Apple introduced ARKit back in 2017.
DIGITIMES notes that Apple is anticipated to contain lidar sensors in its entire iPhone 13 lineup in 2021, which will expand the use of lidar sensors and expand the use of AR across its platforms.
Facebook has also confirmed that it is working on an AR headset that it plans to release in 2021, in all likelihood the battle for AR market share could be very extensive this year.
Mac's move to Apple Silicon.
Last summer, Apple announced Mac's move to its own processors. A few months later, the company unveiled its first three Macs based on the M1 chip. Apple said it expects the transition to take about two years, covering all of 2021.
As the company moves forward with its ambitious plan to get rid of Intel, many other Macs will start getting Apple Silicon. Bloomberg reported last month that Apple is working on a 20-core chip (16 high-performance cores plus four high-performance cores) that could go into a future MacBook Pro or iMac, as well as a 32-core power system for high-performance Macs.
750 million paid subscriptions.
In 2020, Apple was able to increase the rate at which paid subscriptions were added thanks to its growing suite of services. In the first three quarters of last year, the company added 35 million paid subscriptions per quarter, up from 30 million in the previous nine quarters. At the end of the third quarter, there were 585 million paid subscribers.
At this rate, Apple will easily reach its goal of 600 million by the end of 2020 and could add another 140 million paid subscribers in 2021 to surpass 750 million by the end of the year. It assumes no further acceleration (or slow down) in paid subscription growth, so in an optimistic scenario, Apple could even reach 800 million.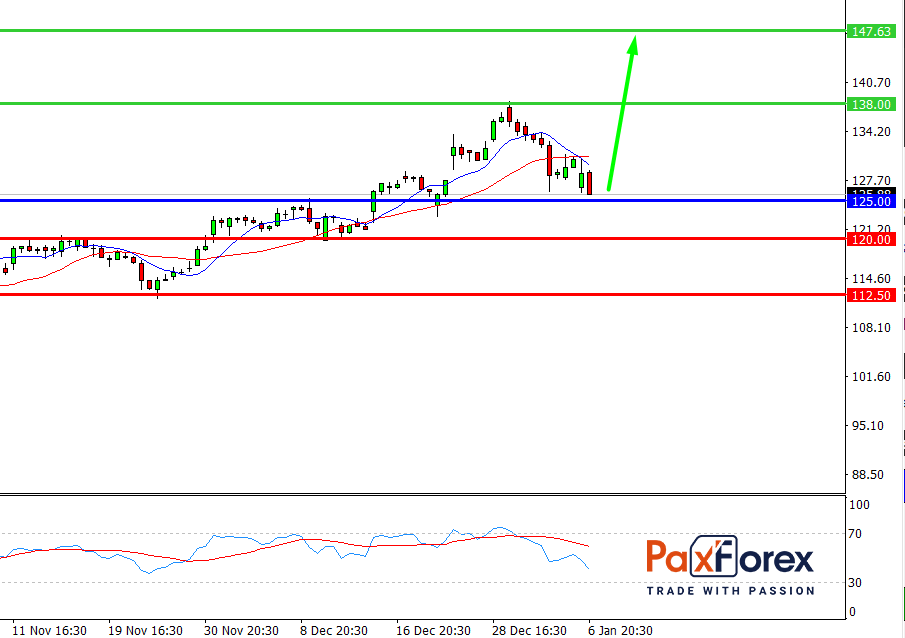 While the price is above 125.00, follow the recommendations below:
Time frame: D1
Recommendation: long position
Entry point: 129.89
Take Profit 1: 138.00
Take Profit 2: 147.50
Alternative scenario:
If the level 125.00 is broken-down, follow the recommendations below.
Time frame: D1
Recommendation: short position
Entry point: 125.00
Take Profit 1: 120.00
Take Profit 2: 112.50