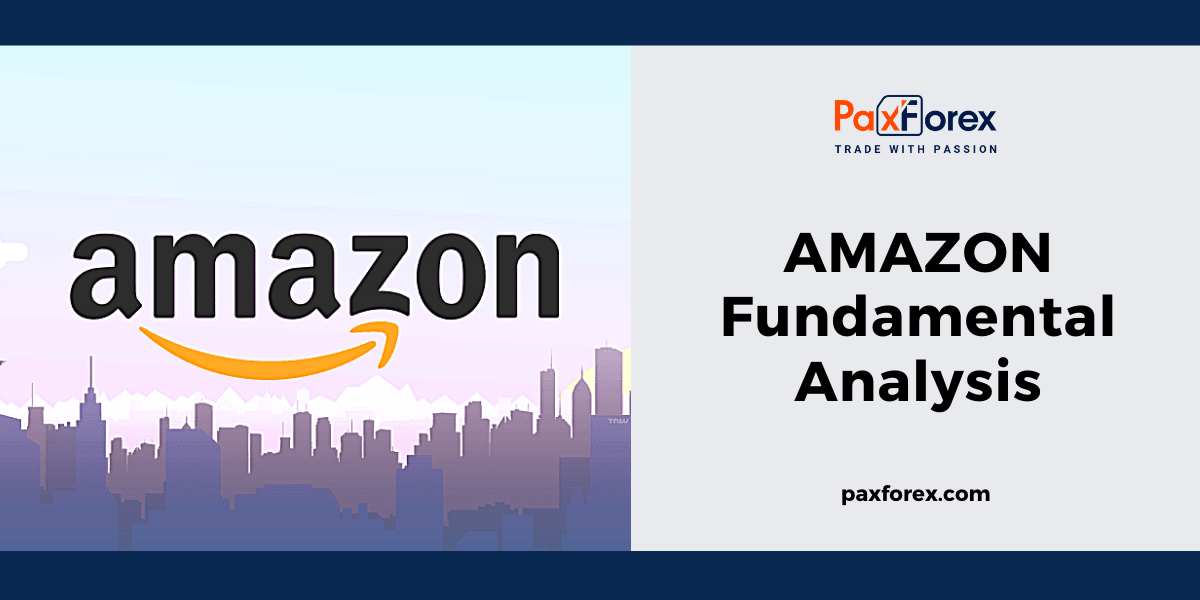 Source: PaxForex Premium Analytics Portal, Fundamental Insight
As many people know, for most of the last generation, there were no better shares than Amazon.
Since the IPO in 1997, the company's shares have grown by a phenomenal 160.000%, turning $1,000 into approximately $1.6 million. Actually, keeping in mind the incredible volatility today, the e-commerce giant has beaten the S&P 500 at almost any point in its history, except for a pullback over the past few weeks. To date, the company's shares have grown by 70%, raising the broad market index, which this year increased by only 4%.
However, after this bullish rally, investors may wonder if it's still a good idea to join the rows of Amazon investors or if the company is preparing for a pullback. Let's take a closer look.
Almost all Amazon divisions have somehow benefited from the COVID-19 crisis. As an e-commerce company, Amazon encountered an abrupt growth in orders during the pandemic, which increased total sales by 40 percent in the second quarter, as well as stimulating earnings growth. Many other businesses, including cloud computing, video streaming, voice networking, and other technologies, are also benefiting from the pandemic, which has helped tech businesses by increasing demand for online services and making more people to work from home.
There are probably no more significant beneficiaries of this shift than Amazon. While many of its rivals are under immense tension, the company has experienced a steady surge in demand.
Especially in its e-commerce business unit, which has helped nearly double profits to $5.2 billion, even though it has had to spend about $4 billion on COVID-19 expenses.
In contrast, discretionary retailers of conventional stores were largely defeated by the pandemic; shopping mall chains, department stores, and clothing retailers suffered huge losses during the first half of the year, and many were bankrupt. Retailers are likely to look much different when the pandemic is over, as the country will have fewer brick stores and Americans will become more accustomed to shopping online. Besides, Amazon's logistics is only getting stronger, making online shopping easy and more convenient.
The spring impetus appears to continue in the second half of the year. In the third quarter, Amazon expects an earnings increase of 24 percent to 33 percent and an operating profit of $2 to $5 billion, including at least $2 billion in COVID-19 expenditures. But there is a chance that the results will surpass this figure, as the company's forecast for the second quarter was very conservative.
The fourth quarter should also be a record-breaking one, given the fact that Amazon is having a Prime Day in October. This season should be good for e-commerce, as people will not want to stuff into malls during the pandemic.
At the same time, the business is spreading the groundwork for a new division, such as the newly opened supermarket Fresh, and is expanding its cash-free network Amazon Go. While many of its competitors are dealing with crisis response, Amazon is moving forward.
Throughout the history of Amazon, investors have never regretted buying shares. Given the many tailwinds of the company and the momentum it now sees in the entire business, stock purchases are now likely to pay off in the long run.
Shares could roll back on macroeconomic issues, especially if Congress does not adopt another stimulus package. Amazon has always looked expensive, so if you expect a better price, it may never come. Purchasing it at any possible decline would be a wise decision, but even at today's price, it looks like a long-term prizewinner.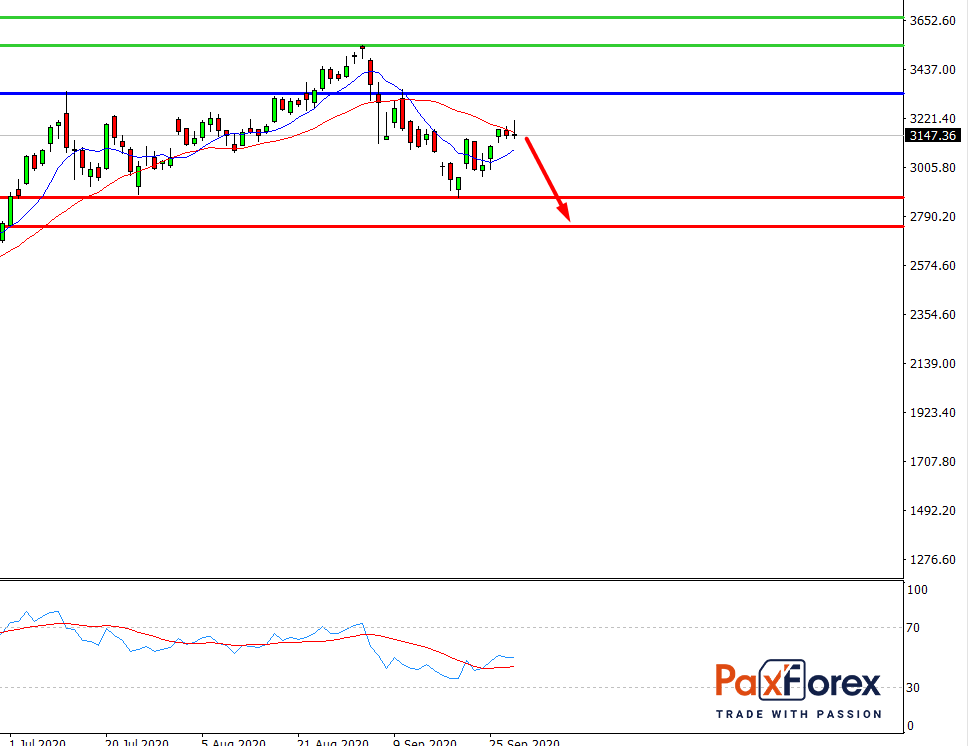 While the price is below 3330.00, follow the recommendations below:
Time frame: D1
Recommendation: short position
Entry point: 3157.48
Take Profit 1: 2871.00
Take Profit 2: 2746.00
Alternative scenario:
If the level 3330.00 is broken-out, follow the recommendations below.
Time frame: D1
Recommendation: long position
Entry point: 3330.00
Take Profit 1: 3542.00
Take Profit 2: 3666.00