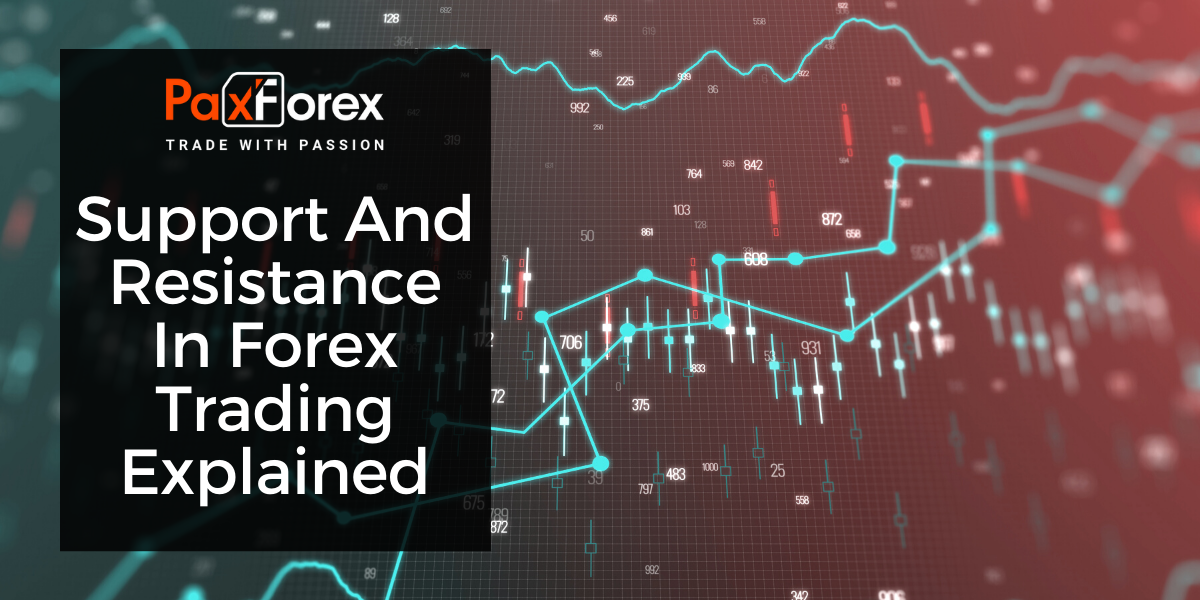 Every trader would like to know the future. Imagine: you can see exactly where the price is going to go and you plan your actions accordingly. Sounds good, doesn't it? Well, time travel, even virtual, is not a thing yet. But you know what is? Market analysis. Studying the past chart data to predict the upcoming events comes in many forms and shapes. Today we are going to focus on one of them. Here is all you need to know about support and resistance levels in Forex trading.
What is Forex market analysis?
To fully understand what is support and resistance on Forex, let's first take a look at the price movement in general. It's true that your very first glance at the chart will be confusing and maybe even a little scary. For an untrained eye the graph looks random and complicated. However, the more time you spend analyzing the market, the more sense it will make. Some experienced traders even say that there is a certain charm to the way price value fluctuates on Forex.
Market analysis divides into the technical and the fundamental one. Technical analysis looks at dry data such as specific prices at the specific times. Additionally, technicalists use a series of indicators and techniques to evaluate factors like volume, volatility, trend direction and strength and so on. All of these are believed to provide a solid amount of information to work with and build your future predictions based on them.
Fundamental analysis considers the technical data, but focuses more on the price-forming aspects that come from the outside. These will include social, political, economical events that have direct or indirect effect on the market. As you run fundamental analysis, you calculate the possible outcome of the event in question. For example, when a certain economical report is dropped, the market can be expected to have an escalated level of activity.
The majority of traders stick to only the technical analysis. However, the most successful market experts will always confirm that they are working with a combination of technical and fundamental data, while also considering the market sentiment to top it off. The combo of analytical approaches will usually provide you with a more detailed view of the situation and, therefore, give you more options in terms of your action plan.
But whichever analysis type you are choosing to go with - you'll have to start with the basics. One of such is the skill of reading Forex charts. By mastering chart reading and learning about different concepts, such as support and resistance level calculation, traders gain an advantage of having a better idea on how to act.