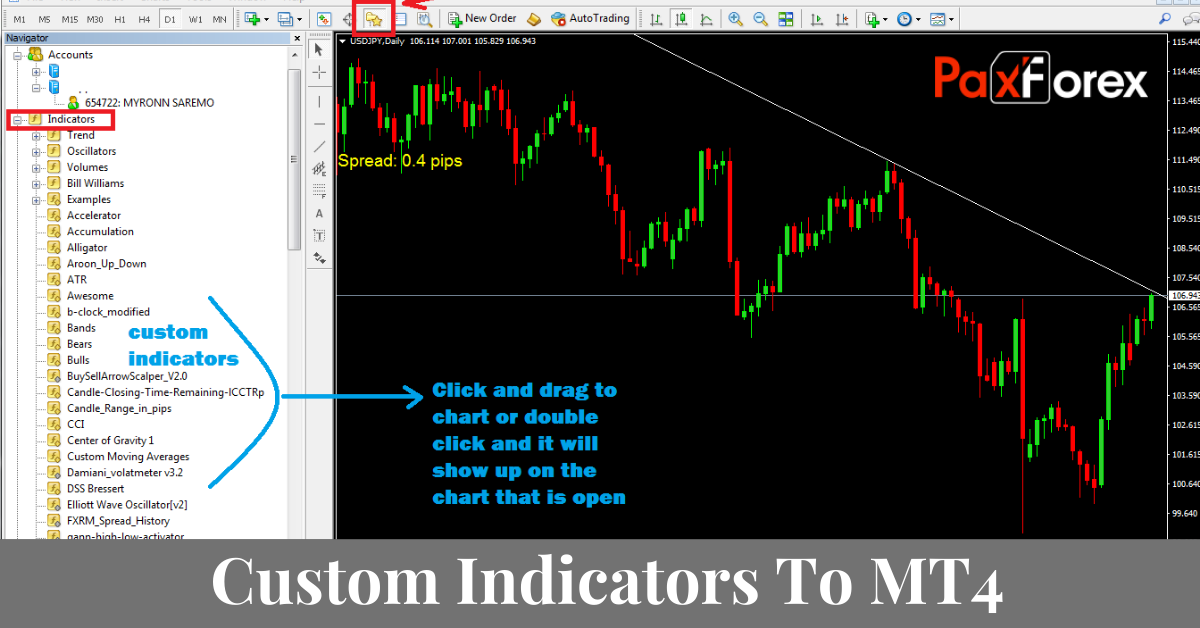 An indicator is an auxiliary tool that facilitates technical market analysis. More than one thousand trading strategies were compiled on their basis, some of them have allowed the authors to achieve considerable success in trading.
It is difficult to name the best forex indicators because much depends on the style of a particular trader. One of them will be able to work with a pair of moving averages profitably, the second one will be more suitable for Stochastics, the third one will give preference to indicators of Bill Williams - there is no universal recipe.
Apart from the abundance of standard indicators, there are also custom ones. Such Forex indicators may implement new approaches to chart reading, as well as present new insights to enhance a trading strategy.
Custom indicators are necessary to find market turning points and its movement vector. These indicators should not be considered along with such classical tools as oscillators or trend indicators, because these indicators are from a newer generation. They were created by traders taking into account their preferences for certain needs of creators.
A trader needs to take into account the obtained data when making forecasts. That is, the main purpose of custom indicators is to save the trader's time: they perform calculations, which can be done by the trader, but it will take much more time. Despite different ways of displaying information by different indicators (bars, columns, histograms, lines, etc.), they are all very clear and convenient.
At first glance, the indicators extract such a necessary resource for a trader, as time. It would seem that this is an obvious advantage of using indicators, but we should not forget about the backside: the trader, addicted to getting ready-made information, gradually loses the necessary skill of complex calculations. As for beginners of trading, they can use an indicator for a long time, even without understanding the algorithms of its work. Since the market situation is constantly changing, the moment may come when a trader's blind confidence in the indicator will play against him; a gross mistake will be made, which will result in financial losses.