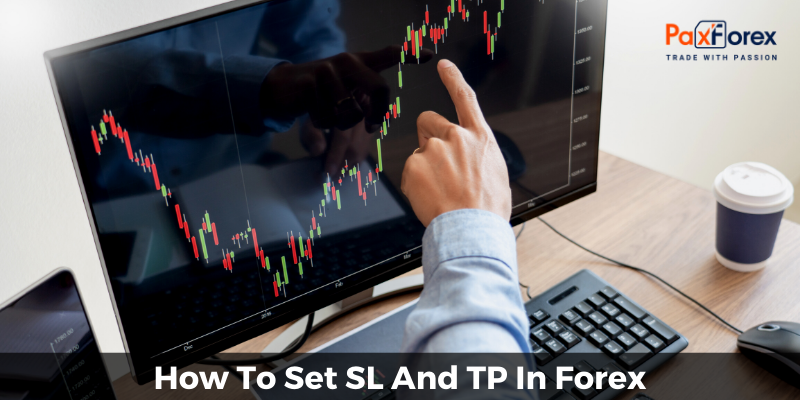 Smart risk management is vital to successful trading. Utilizing tools like SL and TP is a complete game changer for those, who haven't previously considered setting automated orders. Today we will discuss what is SL and TP in Forex trading and how to use them effectively.
How to calculate SL and TP in Forex
For starters, what is the meaning of SL and TP in Forex trading. SL is an abbreviation for Stop Loss, and TP stands for Take Profit. These two tools are extremely helpful in pretty much any strategy. The way they work is simple: both SL and TP are commands to automatically execute a trade at the specific point.
Stop Loss ensures that you don't cause significant harm to your balance, when the price isn't heading where you expected. In a similar way, Take Profit gathers the results of your trade when the desired goal was achieved. In both scenarios, even if the price does reverse in a different direction, your position is already out of the trading process, which isn't always convenient. However, the real challenge comes with deciding where to place your SL and TP to benefit the most. And as you might have guessed from the vast amount of available trading approaches, there is no single answer to this question.
The foundation of how to calculate SL and TP in Forex bases on your preferred method. In other words, the aggressiveness and speed of your approach will ultimately define where you will place your automated orders. This way, in scalping Forex trading SL and TP can be located mere pips away from a candle that served as an entry signal. However, in longer term approaches, such as position trading the Stop Loss and Take Profit can be really distant from the price movement. Now, after you have established how to calculate SL and TP in Forex specific to your strategy, it is time to get them to work.
How to set SL and TP on MT4
Since you already know what does SL and TP mean, you've probably figured that the process of how to set SL and TP on MT4 is not at all complicated. The beauty of trading with Metatrader 4 is that all essential functions are conveniently located right where you need them. This way you can set both the SL and the TP when you place a new order.
There are several options when it comes to opening an order: pressing F9 key, double-clicking on the currency, right click on the chart and choose the New Order from the menu or do the same from the Market Watch window. As you do either of these a window will pop up asking you to specify the parameters of your trade. In there you will indicate the volume you are willing to trade as well as the points of Stop Loss and Take Profit.
The trick to how to set SL and TP in Forex is learning to quickly add the numbers. Because the orders are set in price quotes, such as 1.1234 you will have to add or deduct the necessary amount of pips to the number in order to set your SL and TP. This way, a profit of ten pips above the current price will turn 1.1234 into 1.1244.
In productive Forex trading SL and TP are crucial tools. This means that trading without them can be considered irrational and unnecessarily risky. So make sure you know how to properly calculate Stop Loss and Take Profit for your chosen strategy and continue learning about other risk prevention tools and tactics.