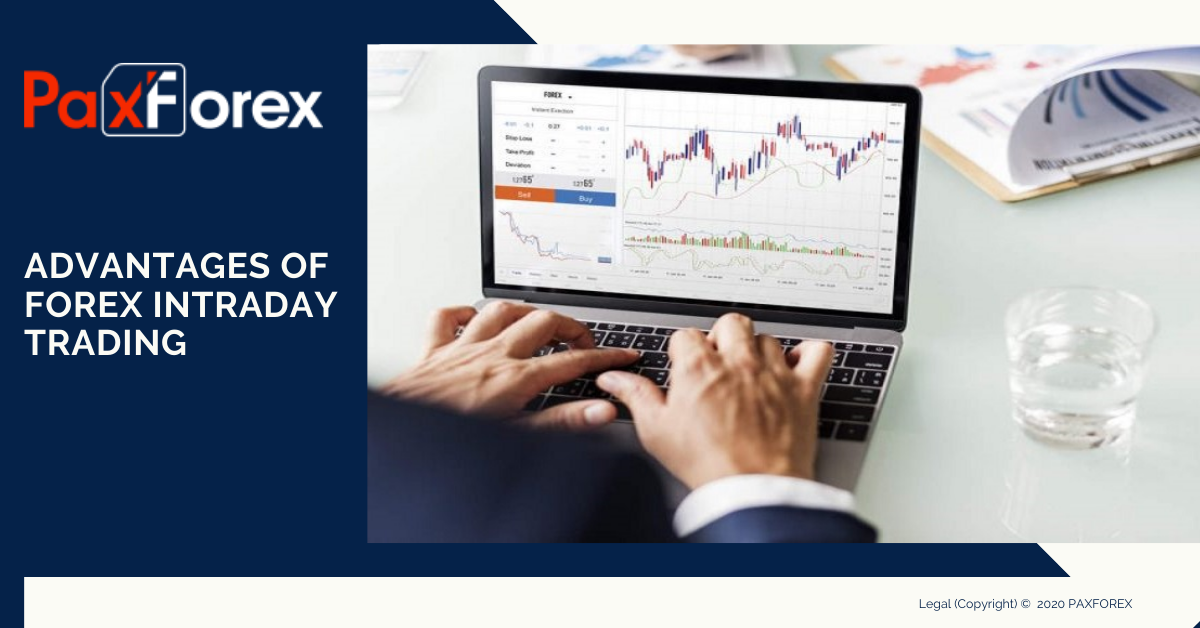 Intraday trading is said to be one of the most complicated types of Forex trading and, at the same time, the most widely used by independent traders. Short-term trading is considered a rather difficult type because its results are influenced by the market noises, which can have a significant range sometimes compared to the average range of day fluctuations. Day trading is suited for forex traders that have enough time throughout the day to analyze, execute and monitor a trade. If you think scalping is too fast but swing trading is a bit slow for your taste, then day trading might be for you.
The definition of a day trade is when a position is opened and closed on the same trading day. For the forex market, we will assume the trading day is the main trading session where most of the market activity occurs. A forex intraday trade would likely be based on fresh movement cycles on the smaller time frames like the M5, M15, and M30 time frames, for a duration of approximately 1 to 6 hours. If a currency pair is consolidating ahead of the main forex trading session it is a good candidate for intraday trading style.
Complete knowledge of how the market works and what the main determining factors of market moves are vital. A successful day trader needs to keep an eye on both fundamental and technical indicators. Also, an important point for day trading is to choose a good Forex broker. The main attribute here is the spread and the commissions you have to pay. As a rule, a day trader executes a few transactions every day, and the cheaper this is for you, the more benefits you can get from day trading. Before choosing a brokerage firm, research their offers and track all of the possible expenses associated with day trading.
The most significant benefit of intraday trading is that positions are not affected by the possibility of negative overnight news that has the potential to impact the price of securities materially. Such news includes vital economic and earnings reports, as well as broker upgrades and downgrades that occur either before the market opens or after the market closes. Your profits can accumulate the first day of trading, and due to the frequency of trading, compounding can dramatically increase overall profits. Because of smaller stops and targets, higher leverage and lot sizing can be used to increase dollar size on winning pips, which can build the account faster.
By certain conditions of intraday trading, you need an absolute discipline, calmness, fast reaction, and the patience of a saint. Absence of these features increases the risk of losing the deposit in a very short time period. But the real key factor of success is a reliable and effective trading strategy, specially developed for intraday trading allowing a trader to make the proper decision in conditions of limited market space and time. Day trading is the field in which both pros and cons occur. While this type of trading is gaining popularity with each passing day, it is only effective for the people who are eager to commit a lot in order to succeed at it.